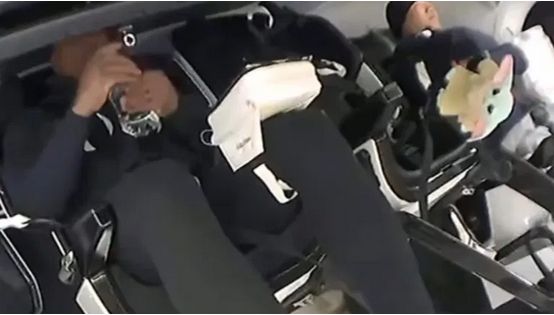 The first manned space flight by a private company began on Sunday when the SpaceX Crew Dragon lifted off with four astronauts bound for the ISS. The astronauts are Michael Hopkins, Victor Glover, Shannon Walker, and Soichi Noguchi, plus a very special little fella, The Child that we call Baby Yoda.  
The Baby Yoda plush had a very important role to play during the flight: he was acting as the "zero-gravity indicator," an object that is brought on board to determine when a microgravity environment has been reached.
See a video of Baby Yoda floating in microgravity, plus a related clip from The Mandalorian at Geeks Are Sexy.
Source: neatorama