Premier Danish audio brand Bang & Olufsen's line of devices already carry with them an inherent air of exclusivity by virtue of their design, price, and limited availability. But B&O's newest offerings representing their ongoing Atelier Editions series takes things to another level. If you're able to cop one of the 64 Beoplay EX earphones in Forest Green or one of the 15 monolithic cone-shaped Beosound 2 wireless speakers in Gradient Green, consider yourself very fortunate.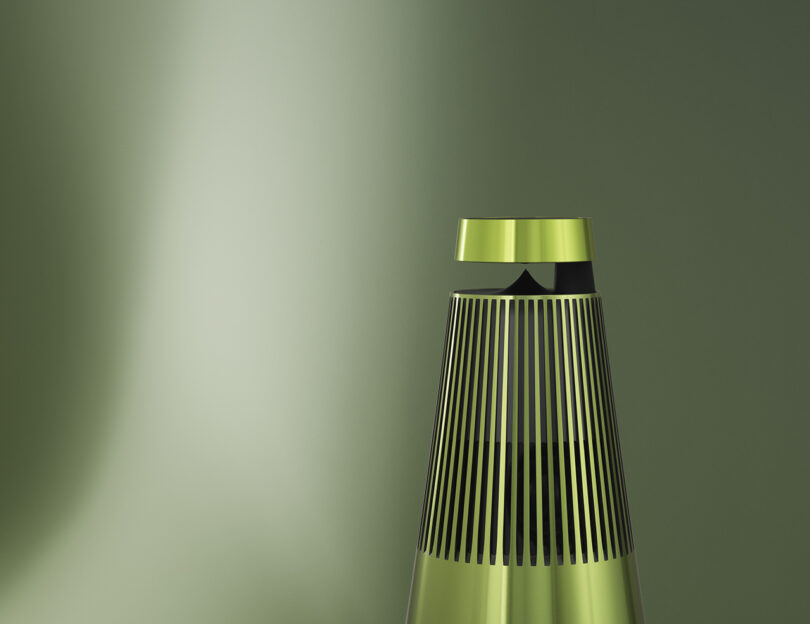 Inspired by the "abundance of nature in the summer months," the Gradient Green Atelier Editions version of the 360-degrees sound wireless speaker presents a much more conspicuous presence compared to the normal aluminum, gold tone, or black anthracite options, alongside an even more conspicuous $5,699 price tag. As its name implies, the green sheen of the tinted aluminum speaker deepens across the length, from a lime hued top down to its meadow grass green base.
The Forest Green color drop of the Atelier Editions Beoplay EX earphones is a little less striking than its wireless speaker counterpart, but also a tad bit more attainable at just $699. Still, if you're partial to this hue, note the Danish audio brand is only releasing 64 units.
Previous Atelier Editions included a similar Lime Green, Peach Pink, and Pineapple Yellow. These two new green hued editions are available to order till they're all sold out, surely making those who miss the opportunity green with envy.
This post contains affiliate links, so if you make a purchase from an affiliate link, we earn a commission. Thanks for supporting Design Milk!
Source: design-milk