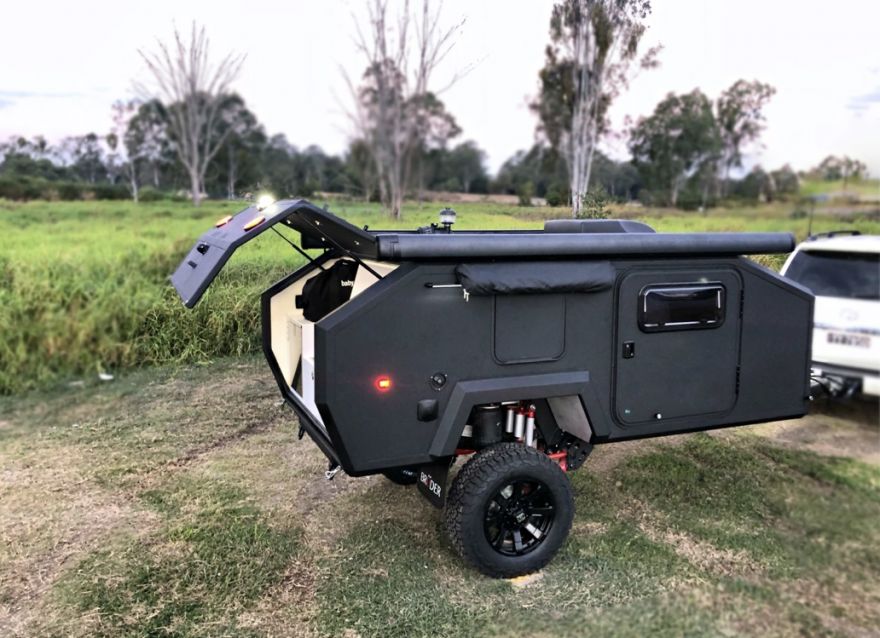 If you don't have enough funds to build yourself a genuine bat cave in the middle of nowhere, worry not as you can still feel like the rich justice-driven vigilante of Gotham with a mobile version!
Australian company Bruder has produced a camper trailer inspired by the bat cave featured in popular media. Called the Bruder EXP-4, it can be attached to a vehicle and can handle off-road terrain. It certainly isn't as big as Batman's cave, but it can definitely do its job!
Read more about the camper trailer here.
Image credit: Bruder
Source: neatorama