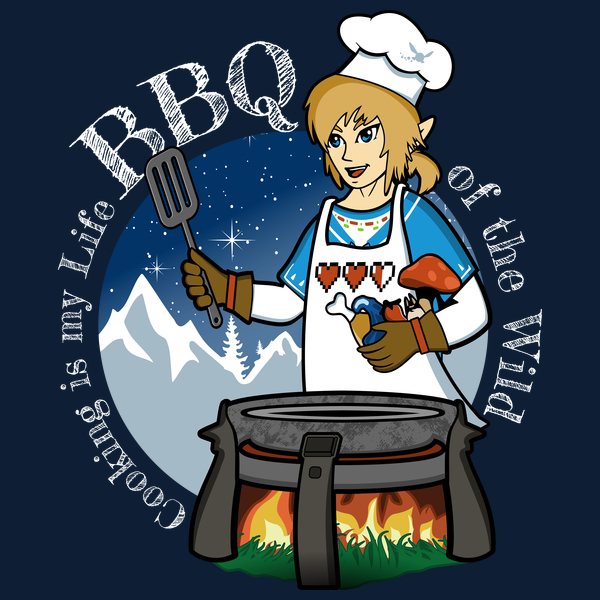 Link never learned how to fling a proper spell, and despite his best efforts he was never much of a builder, but there is one thing Link has excelled at since he was but a wee lad- barbecuing critters. His cucco roasts used to be one of the biggest events in the village, drawing people from all over Hyrule with that wonderful aroma and giving Link a rep as a legendary barbecuer well before he became a hero. But these days it's always BBQ for 1, because an adventurer's life is a lonely one, and yet as long as there is breath in his lungs to help start the fire and a critter that tastes good roasted over an open flame Link will continue to prove he's a grillmaster and a culinary hero!
If you're a gamer who has great taste then you're gonna love this BBQ Of The Wild t-shirt by Kempo24, it's the fun way to show the world that you devour every Zelda game that comes out!
Visit Kempo24's Facebook fan page, official website and Instagram, then head on over to his NeatoShop for more deliciously geeky designs:
View more designs by Kempo24 | More Video Game T-shirts | New T-Shirts
Are you a professional illustrator or T-shirt designer? Let's chat! Sell your designs on the NeatoShop and get featured in front of tons of potential new fans on Neatorama!
Source: neatorama