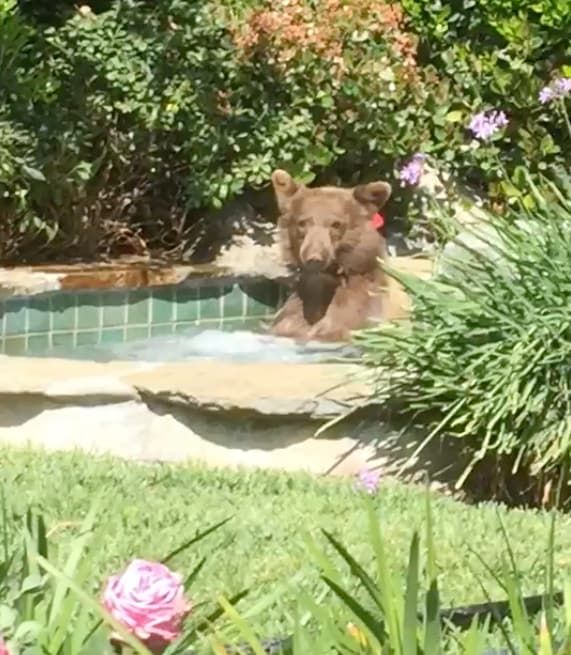 Mark Hough and his wife were enjoying some margaritas in their backyard Jacuzzi last Friday, when their fun was interrupted by a bear! The Houghs hightailed it into the house, and the bear took over the good times. First he swam in the Jacuzzi.
Hough said the bear was "bobbling away having fun, playing with the chlorinator and the thermometer, and grabbing the string of the thermometer and throwing it up in the air."

He stood "about 15 feet away" and started filming.

The bear was "playful" and "kinda cute, even though he's huge," Hough said.
Then he helped himself to Hough's abandoned margarita, climbed into a tree, and slept it off for a couple of hours. You can read the whole story, and see a couple of videos taken from a distance at Buzzfeed.
(Image credit: Mark Hough)
Source: neatorama