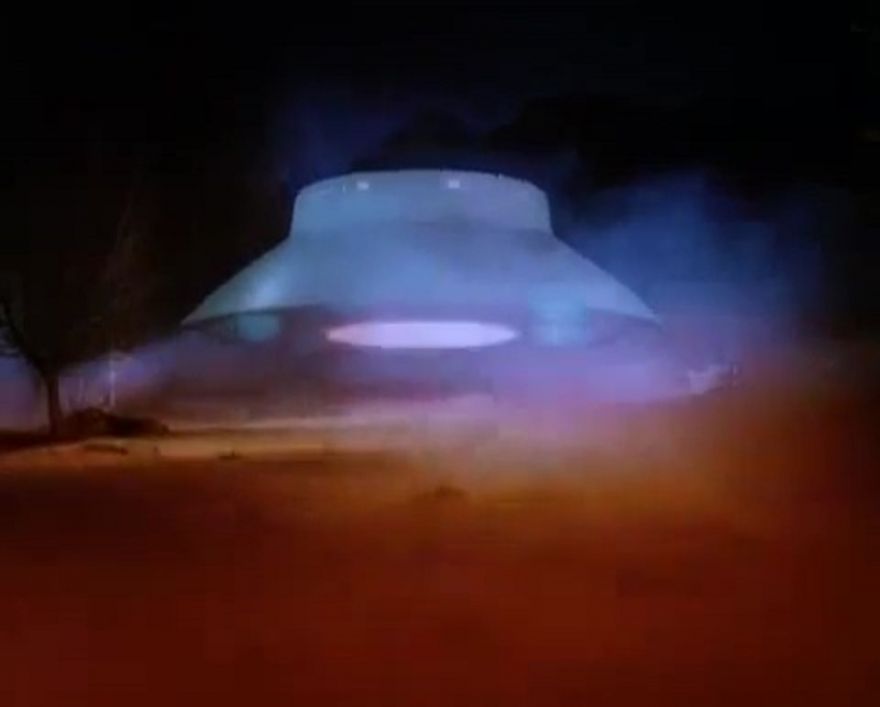 Another of the great TV series of the 1960's was Quinn Martin's The Invaders, an hour long drama, that, as usual as per my favorite programs of 50+ years ago, lasted but two seasons. But what a two seasons they were! Nothing like this series had ever before been seen or even attempted on television and, like Star Trek TOS of the same time, it was canceled even though it was hugely popular. Go figure.
Each week's opening sequence featured a narrator (William Woodson) and the narration ran thus: The Invaders!: alien beings from a dying planet. Their destination: the Earth. Their purpose: to make it their world. David Vincent (Roy Thinnes) has seen them. For him, it began one lost night on a lonely country road, looking for a shortcut that he never found. It began with a closed deserted diner, and a man too long without sleep to continue his journey. It began with the landing of a craft from another galaxy. Now, David Vincent knows that the Invaders are here, that they have taken human form. Somehow, he must convince a disbelieving world, that the nightmare has already begun…
Special effects, especially the disintegration sequences, were quite impressive for 1960's television. The writing was generally excellent, and the series quickly evolved into an episodic guerrila war, initially between the Invaders and David Vincent – and then against his organization of like-minded individuals. The plots had twists, turns, surprises, and outright shocks. Happily, all episodes appear to be available through YouTube and the first episode, Beachhead, is embedded below.
Like other 1960's television series that have been mentioned in these articles, The Invaders has achieved cult status and it has its adherents even today. Below is further commentary from a satisfied IMDb user:
"The Invaders" is the last great 1960's series and it is inspired by the "Invasion of the Body Snatchers" concept of conspiracy: science fiction + horror + reality = the fear of the unknown. One of the best shows produced by Quinn Martin ("The Untouchables" and "The Fugitive"). Among the best episodes, "The Innocent" sums up the paranoiac symptoms at its best when Michael Rennie brainwashes Roy Thinnes in his flying saucer. The David Vincent character appears to be a blend of Cary Grant from "North by Northwest" and Kevin McCarthy from "Invasion of the Body Snatchers": the innocent witness who becomes the new Cassandra, alone against everybody! The pessimistic message of the series is equivocable: the world is corrupted by the authorities (officials, politicians, military, CIA) or the world is on the verge of being overthrown by emotionless Soviet agents. Who knows? The aesthetics of the show also added more terror to the episodes (the Wayne Fitzgerald expressionist title credits, the dead-serious tone of narration that gives you a cold warning at the beginning and the end of each episode, Dominic Frontiere's suffocating music, and the distorted cinematography).
If you've never seen The Invaders, give the embedded video a try – you won't regret it
The Invaders, Season 1 Episode 1 – Beachhead
Source: neatorama