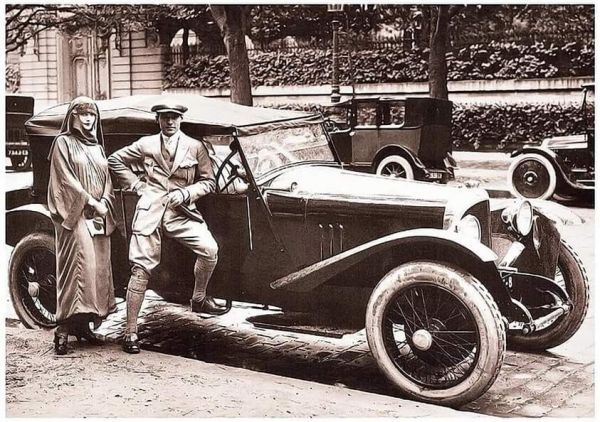 A hundred years later, movie fans are aware of Rudolph Valentino as the biggest male sex symbol of his era. They may not be as familiar with his second wife Natacha Rambova.
Many considered the Hollywood couple to be "lavender lovers," a name given to a male-female pair who marry for convenience and to conceal the true nature of their stigmatized sexual orientation. Whether it was a marriage of convenience or a romantic affair, Rudolph Valentino and Natacha Rambova became one of Hollywood's power couples of the 1920s. He was Hollywood's first sex symbol. She was a spiritualist costume designer who dabbled in acting but would later abandon her career to become an Egyptologist. Both talented performers, the couple starred in films and toured the world in dance troupes. Rambova even became Valentino's manager during the height of his film career. Yet, despite their success in Hollywood, the pair could never seem to escape controversy or scandal. One thing is sure, Rudolph Valentino and Natacha Rambova's relationship was never conventional.
Valentino and Rambova set themselves up for gossip and scandal from the beginning, as he was still married to his first wife when they wed in Mexico. But considering the way Hollywood engineered what was known about their stars in those days, rumor is most of what we have. Read about this lives of the reluctant Hollywood sex symbol and the talented woman who fought misogyny her whole life at Messy Messy Chic.
Source: neatorama