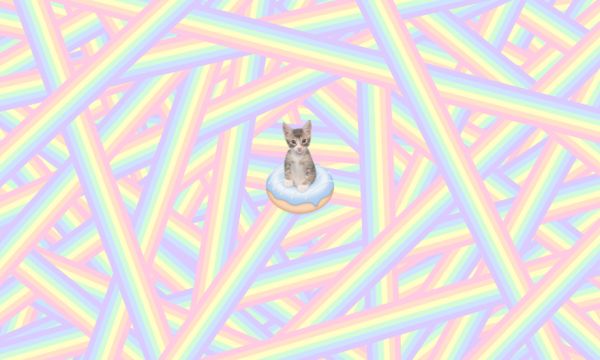 It's been more than five years since we introduced you to Tania Hennessy's page called Doughnut Kitten. It's a cute and relaxing look at a kitten riding a frosted doughnut along a path of rainbows. You can't get any sweeter than that! It's good for meditation or for a smile anytime you need it. It's a project from Tania Hennessy, an artist and photographer in Vancouver who fosters kittens for VOKRA (the Vancouver Orphan Kitten Rescue Association). The kitten in the doughnut was one of her foster kittens. His name is Spaghetti.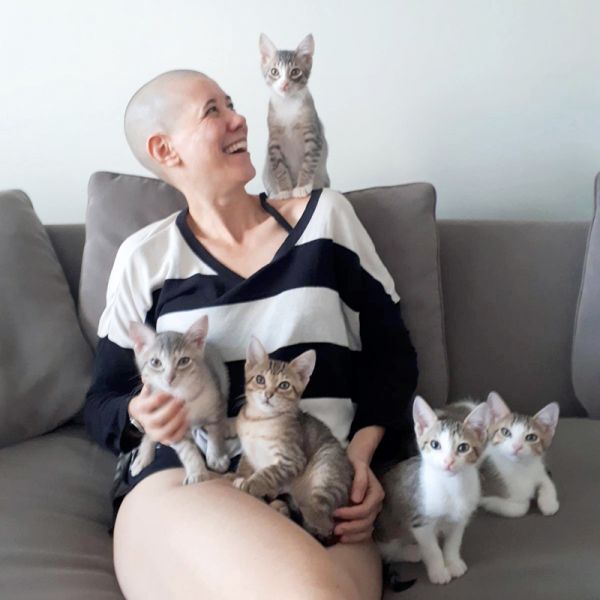 Spaghetti was a member of the litter Hennessy called the pasta kittens. You won't be surprised to learn that the other kittens were named Orzo, Tortellini, Penne, and Macaroni. Spaghetti is the one on Hennessy's shoulder.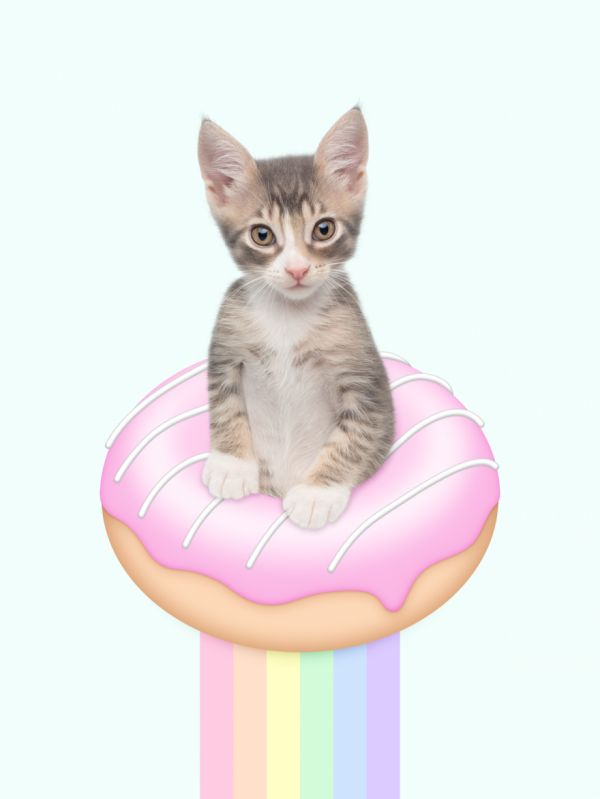 Hennessy tells us about the photoshoot that became Doughnut Kitten.
He's sitting in a 3D printed doughnut prop which is attached to a set we built to lock it into exactly the right place. There was even a space under the prop that hid a little pillow for maximum kitten comfort.
During auditions, our adorable models would drift off to sleep in the prop, make playful silly faces, and photobomb each other as we attempted to get them to look at the camera with all kinds of toys, treats, and weird sounds.
That led to some wonderful outtakes!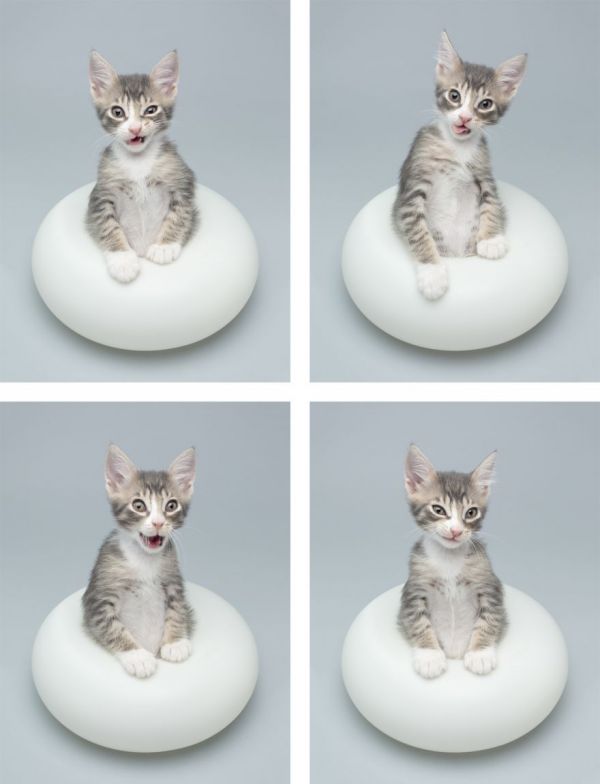 The image that was chosen for Doughnut Kitten has Spaghetti looking directly at the camera, so his eyes follow you when you look at him. The result is "a pastel frosted confection" that we can turn to when we need a kitten, a doughnut, or a rainbow. -Thanks, Tania!
Source: neatorama