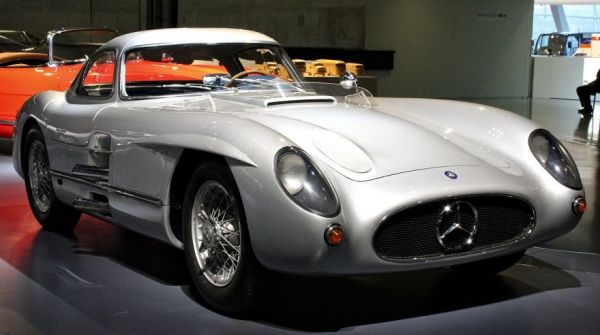 Mercedes-Benz only made nine chassis for the legendary 1955 Mercedes-Benz SLR coupe. The Mercedes SLR was a racing legend. It won every race it participated in, but then an SLR was involved in the 1955 Le Mans disaster, in which French driver Pierre Levegh's SLR was thrown through the air and landed, twice, among spectators. The car exploded into flames. Levegh and 83 spectators were killed, making it the deadliest car race ever. Mercedes-Benz withdrew from racing for three decades.
Two of the nine SLR chassis became street-legal autos for Mercedes executives, one being Daimler-Benz motorsport chief Rudolf Uhlenhaut. These two cars were called Uhlenhaut Coupés. That in itself made each one of the rarest cars in the world. One of those cars is in the Mercedes corporate museum. The other has set a world record for the most expensive car ever sold. In May, the bids went up to €135 million, or $142 million! The previous record was set in 2018, when a 1962 Ferrari 250 GTO sold for $70 million.
Of course, that $142 million is just money. The SLR that exploded at Le Mans was much more costly, but in a different way. The buyer has yet to reveal himself. Mercedes will use the proceeds to launch a global scholarship fund.
The Uhlenhaut Coupé has a 300 horsepower eight-cylinder engine, gull-wing doors, and exhaust pipes on the passenger side. If someone offers you a ride in one, take it, but be careful getting in. -via TYWKIWDBI
(Image credit: Alexander Migl)
Source: neatorama