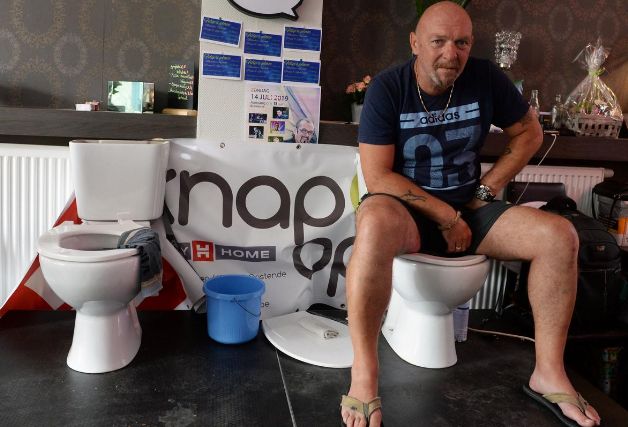 Jimmy De Frenne, a 48-year old Belgian man sat on the toilet for 116 hours in a bid to break the record for the longest toilet break. He initially set himself for a challenge of 165 hours on a toilet set up in the middle of a bar – but gave up on a Friday morning. Reuters has more of the details on his attempt:
De Frenne was allowed five minutes off every hour, which he could accumulate over several hours to allow him to sleep. Ironically, he needed toilet breaks as his bar toilet was not plumbed in.
Sitting that long was not as easy as it might have seemed.
"I was very tired and my legs hurt but I believe in my success and try to make this record official," de Frenne said.
Reuters added that Guiness World Records has been made aware of his attempt. Here's to the hope that his 116-hour toilet break becomes the longest toilet break in record!
image credit: via Reuters
Source: neatorama