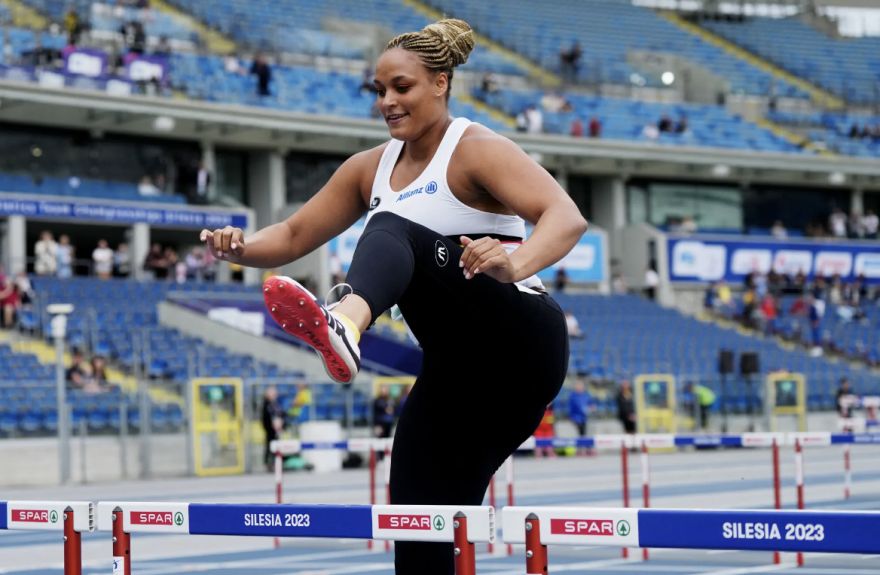 Have you noticed the video of an athlete in a race where she was taking her sweet time with the hurdles? Well, that was Jolien Boumkwo of Belgium in the European Team Championships in Krakow, Poland. It wasn't that the country sent the worse runner because she was their only and/or best bet– it was due to the fact that they had no choice. Anyone was enough for the second heat of the 100-meter hurdles.
The two hurdlers they brought to the meet got injured, and if the country did not send a delegate to the starting line in the hurdle event, their team would be disqualified. Running out of choices, this is when Boumkwo entered the picture. The shot-putter volunteered. "I thought the chance would have been very small of me having to do this," she shared.
Boumkwo only learned that she will be running the day before, but she was not that nervous. She shared that she tried to not think about it too much and just enjoy it. "If I'm going to do this, I want to make the best of it and try to enjoy it," she stated. Well, she did seem to have fun. The athlete smiled and waved to the camera, and the 29-year-old took the race seriously and took it hurdle by hurdle. Her goal was not to win, but to finish on her feet. She cleared every obstacle and finished in 32.81 seconds, which is pretty good for someone who wasn't really trained for that sport.
Image credit: Aleksandra Szmigiel/Reuters
Source: neatorama