2020 gave us all a new appreciation for what we call home as we all put our spaces to the test spending so much time in them. Whether looking for ideas to spruce up your own home, dreaming about other people's enviable houses, or searching for residences you'd like to move into, we brought all the visual inspiration we could and now that it's the end of the year, we're looking back at the most popular architecture posts of 2020.
10. A 70m2 Attic Apartment in Barcelona with Built-In Furniture
MH.AP Studio designed an Attic for David in Barcelona with clever built-in furniture and storage throughout making the most of the 70 square meters of space.
9. A Ukrainian Apartment Takes Notes from Wabi-Sabi
Sergey Makhno Architects designed an apartment in Kyiv, Ukraine, to be a separate nest for a young couple within a bigger family compound, as well as a space for "imperfect beauty" to thrive.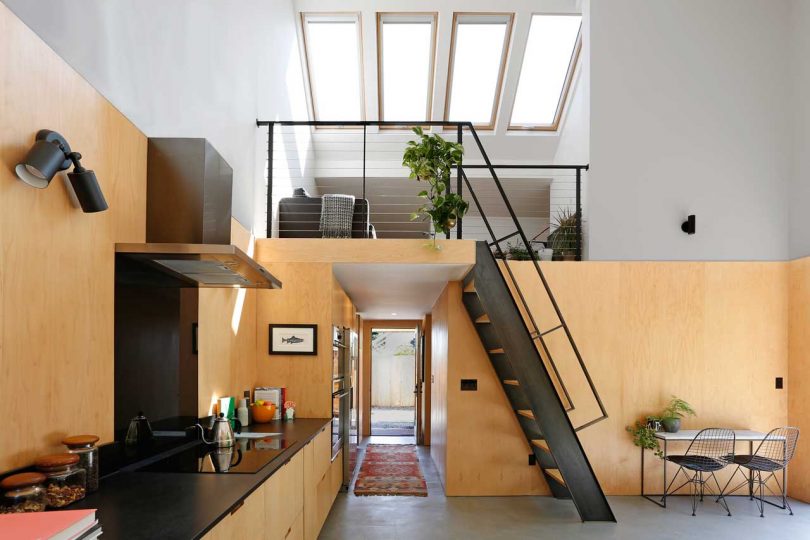 8. Alley Cat: A Modern Backyard DADU in Seattle for a Busy Couple
SHED Architecture & Design designed a unique, low-maintenance structure called Alley Cat, as it features an asymmetrical roofline that gives nod to a cat ready to pounce with its back flattened to the ground.
7. The Sanctuary House Floats Above Ground to Preserve Trees
San Francisco-based Feldman Architecture recently completed The Sanctuary, a residence in Palo Alto designed for empty-nesters situated behind the large heritage oak tree with a canopy that stretches across the entire front yard.
6. A Small Modern Home with a Big Impact in Charlotte
A small plot typically yields a small home, but space limitations didn't stop architecture studio Wittehaus from designing a spacious modern abode located in Charlotte, North Carolina.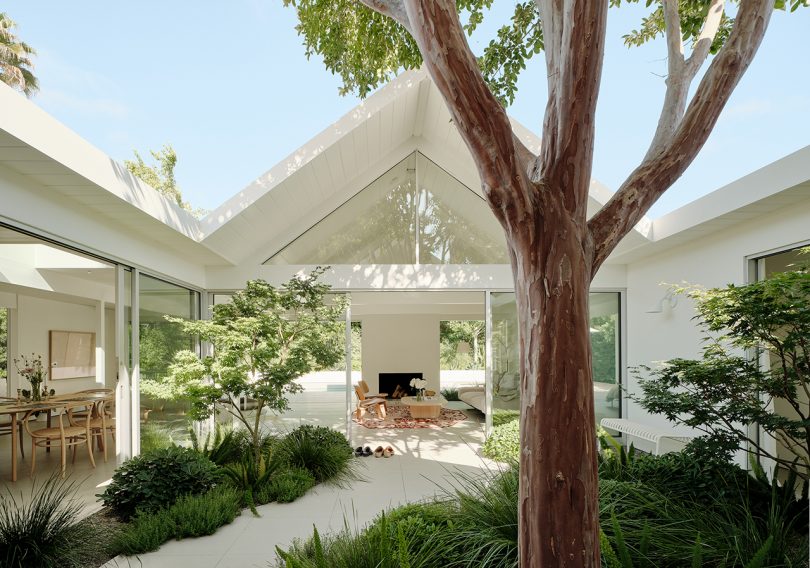 5. A Remodeled Eichler Home With a Central Atrium in Silicon Valley
Ryan Leidner Architecture renovated an original Eichler Plan OJ-1605 Home in Silicon Valley, called Twin Gable House, that was originally designed by A. Quincy Jones and Frederick Emmons in 1962 and features a central, open-air atrium that can be viewed from almost every room.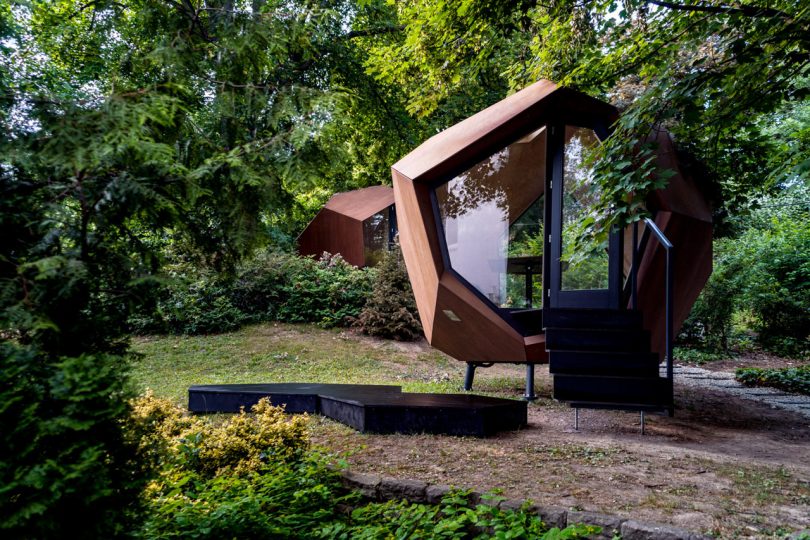 4. Workstation Cabin: A Home Office Pod by Hello Wood
Workstation Cabin is a multipurpose, geometric refuge designed by Budapest-based design studio Hello Wood that's fairly compact as to not take up too much of your outdoor space, but roomy enough to house a highly-functional office, guest room or playroom for the kids.
3. A Modern Home in Austin with a Pool That Bisects the House
Looking for quiet, a client enlisted Ravel Architecture to design a private home on a remote street in Austin, Texas, named the M1700 House, that involved finding a place to fit a full-size lap pool on a challenging site with a 25-foot elevation change.
2. 10 Modern Prefabs We'd Love to Call Home
Over the years, the prefab movement has continued to gather steam as a great option for a new home. Built in much less time than a traditionally-built home, prefabs offer great, modern digs in smartly designed, often compact, packages.
And the most popular architecture post of 2020 is…
1. The Coolest Modern RVs, Trailers and Campers
Whether you're an occasional camper looking for something small to pull to your next campsite or you want a top-of-the-line, no-expense-spared Xpedition vehicle, we scoped out some of our favorite recreational vehicles that do away with the typical aesthetics they're general known for and focused on the modern variety that have been popping up more and more as people look to get away.

Source: design-milk