After the regularly scheduled July Comic Con was cancelled in both 2020 and 2021 due to the coronavirus, the organizers were finally able to put together a "Special Edition" version of the event on Thanksgiving weekend. This special edition was also a bit of a "limited edition" since the con was dramatically smaller than the regular event, with far fewer exhibitors, attendees, events and everything else that makes the San Diego Comic Con so famous. That being said, there was still plenty to enjoy, including plenty of fantastic cosplayers like these.
All images by Zeon Santos or myself.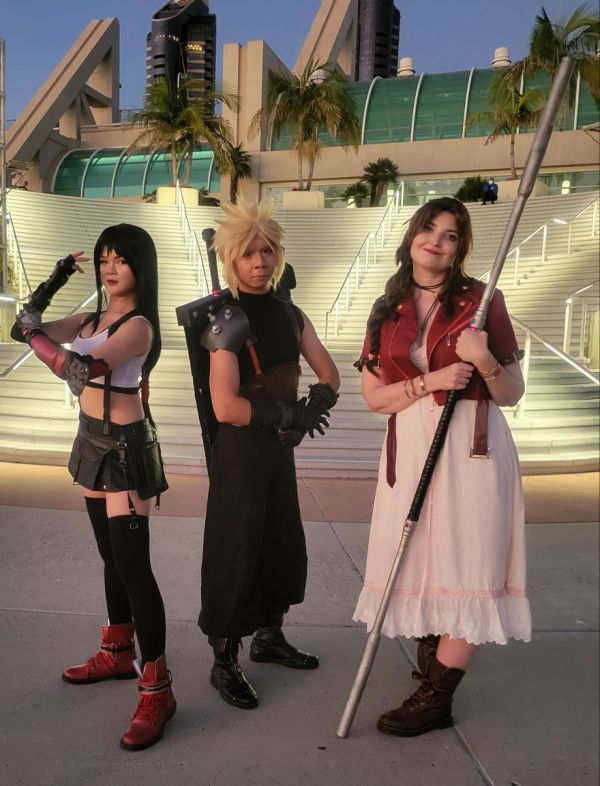 This Final Fantasy group cosplay looked fantastic together and made me want to start playing the game.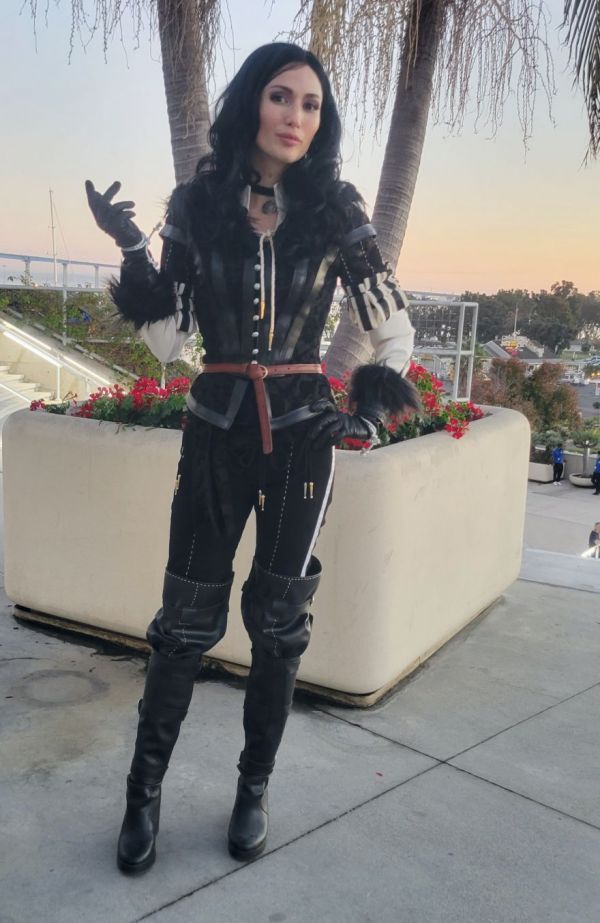 Similarly, this Yennifer cosplay by Sewpoke is loaded with absolutely breathtaking details.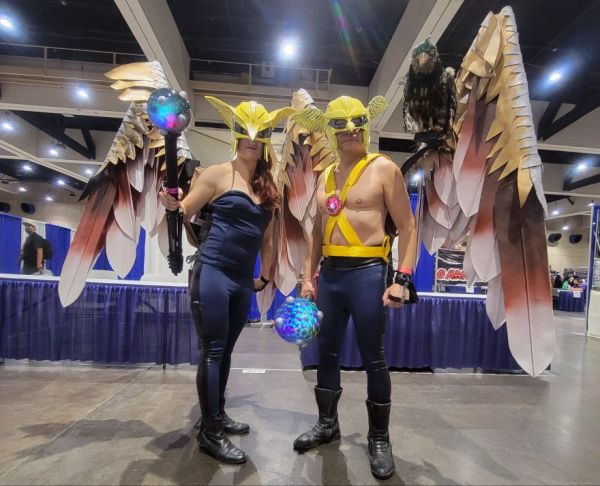 Hawkgirl and Hawkman's wings looked absolutely amazing, though highly encumbering.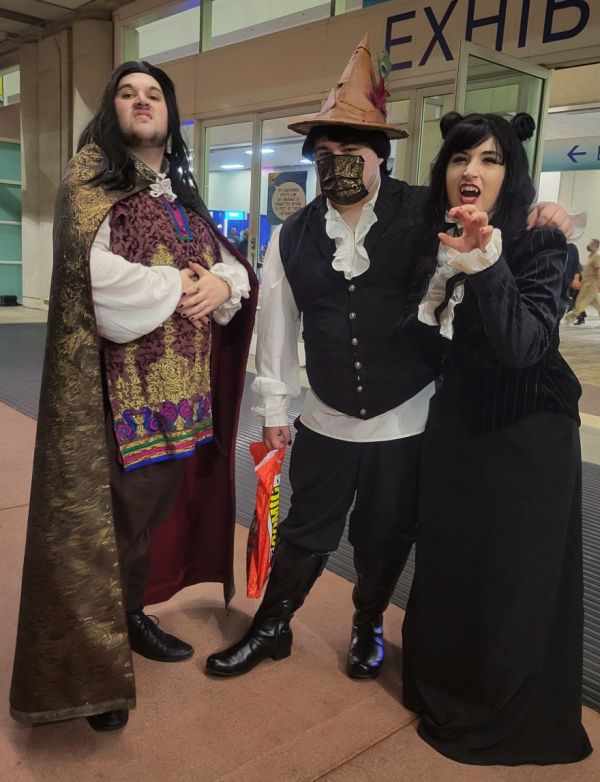 There's so much to love about this great What We Do in the Shadows cosplay, but perhaps my favorite detail is the inclusion of Lazlo's witch skin hat.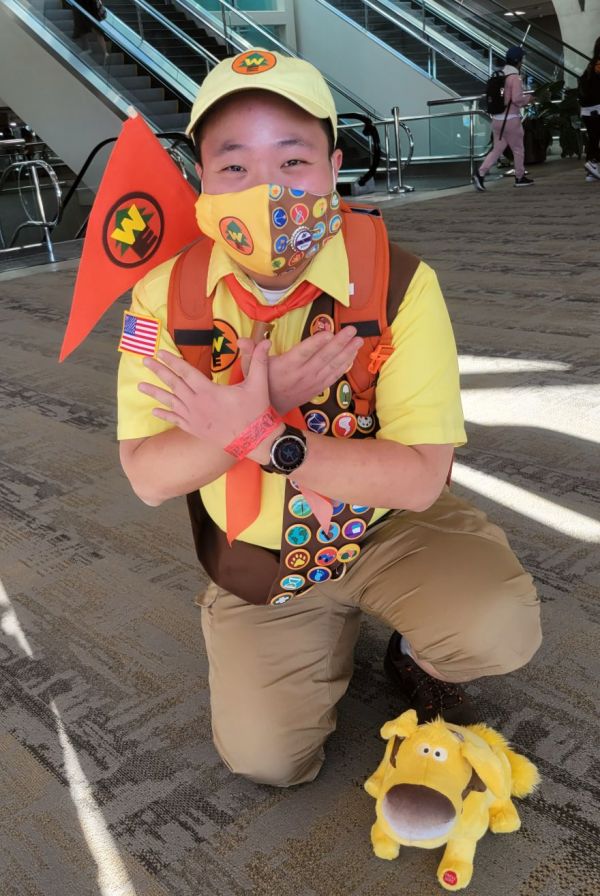 This Russell looked perfect, especially his matching mask (all attendees were required to wear them indoors), and Dug was the ultimate accessory.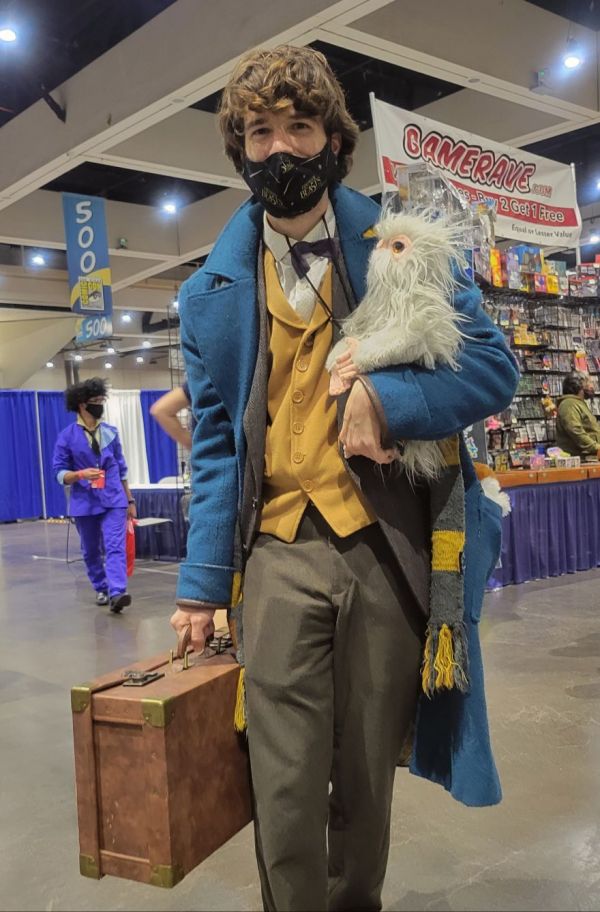 Similarly, this Fantastic Beasts cosplay was good, but the beast accessories made it truly great.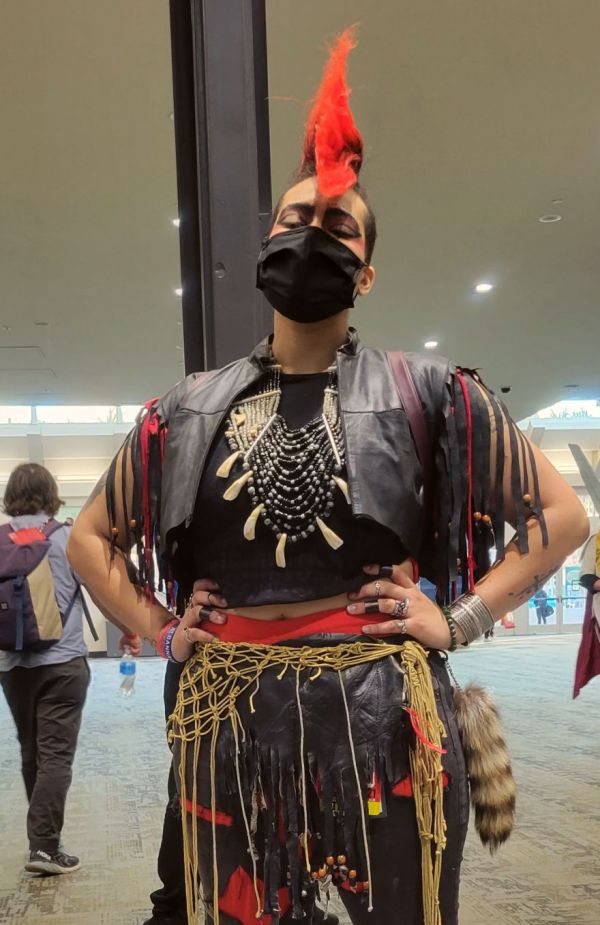 I couldn't help but chant "Rufio! Rufio!" when I saw this fantastic cosplay.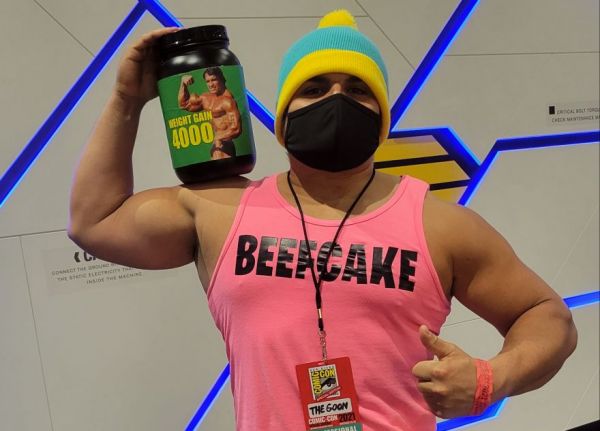 Perhaps the funniest cosplay I saw all weekend though was this Beefcake Cartman.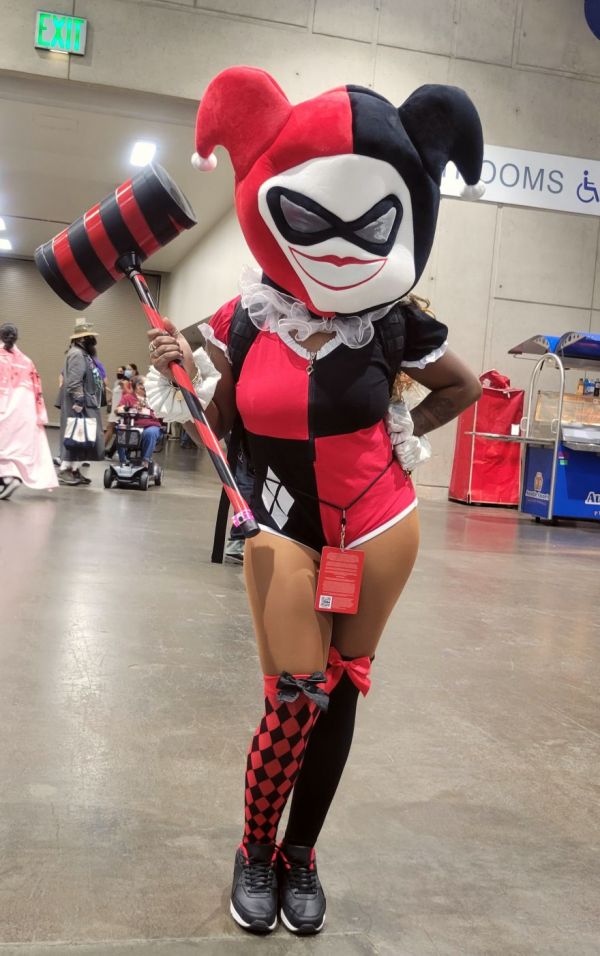 I've never seen a Harley Quinn cosplay like this delightfully fun one by Clairissian.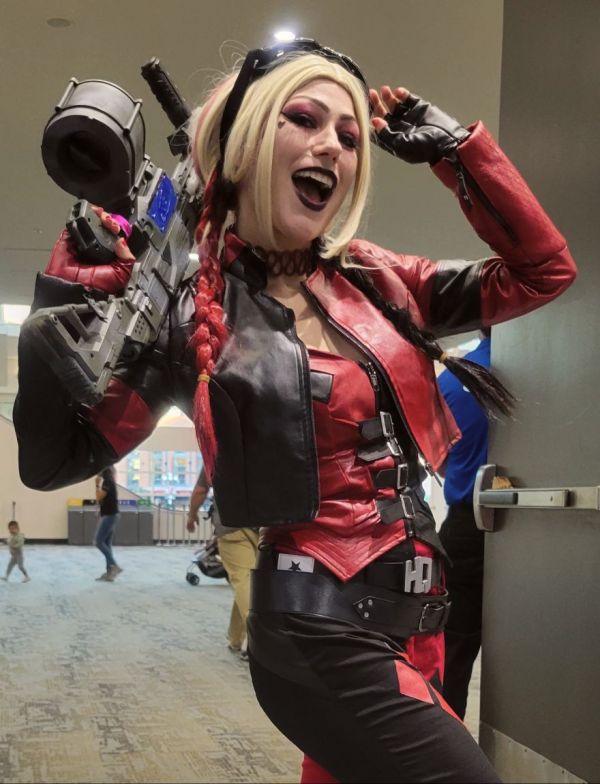 But then there's nothing wrong with a more traditional Harley cosplay like this fantastic one by Rachel Hollon.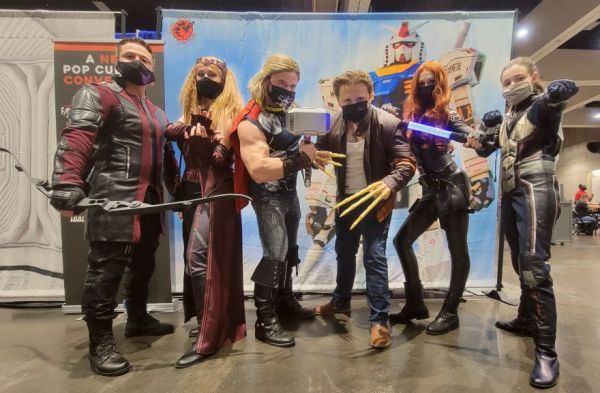 This Marvel group was utterly amazing -some looked like they even belong on screen.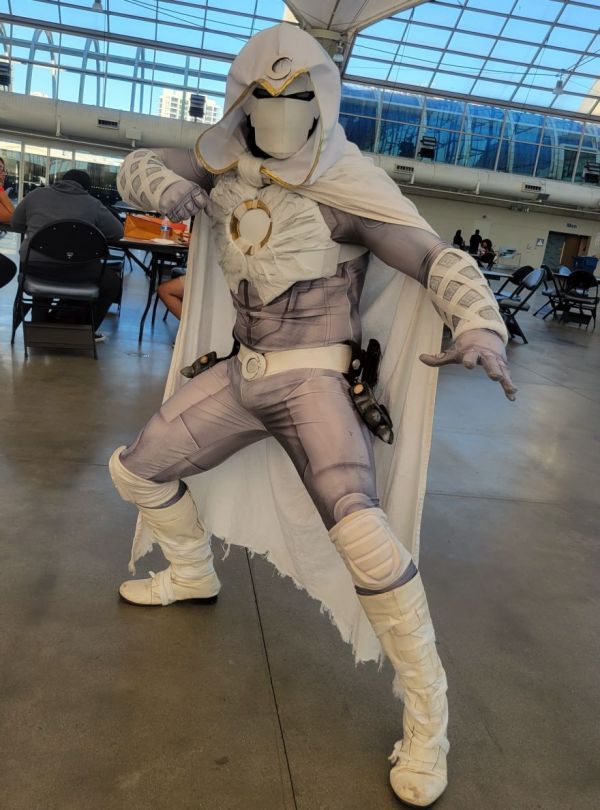 And the details on this Moon Knight costume are incredible.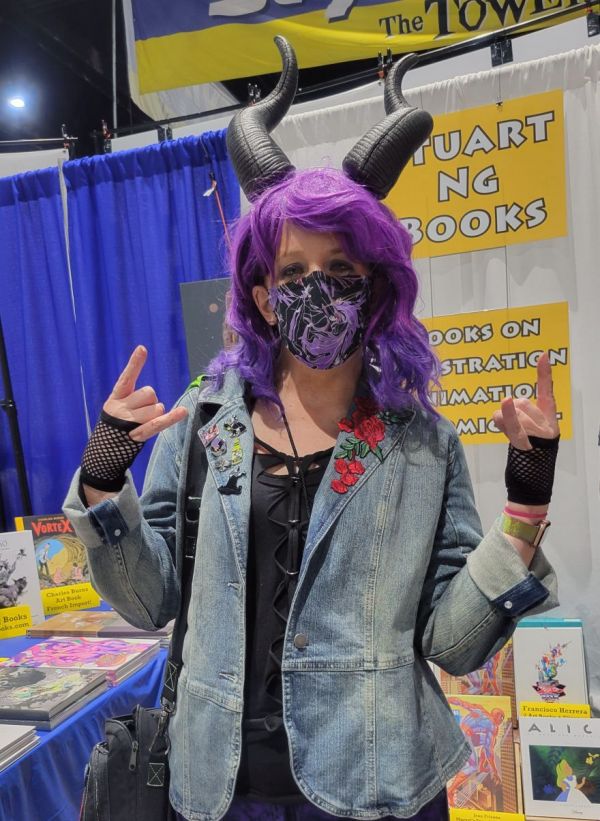 Speaking of great details, this rock n' roll Maleficent cosplay was cool,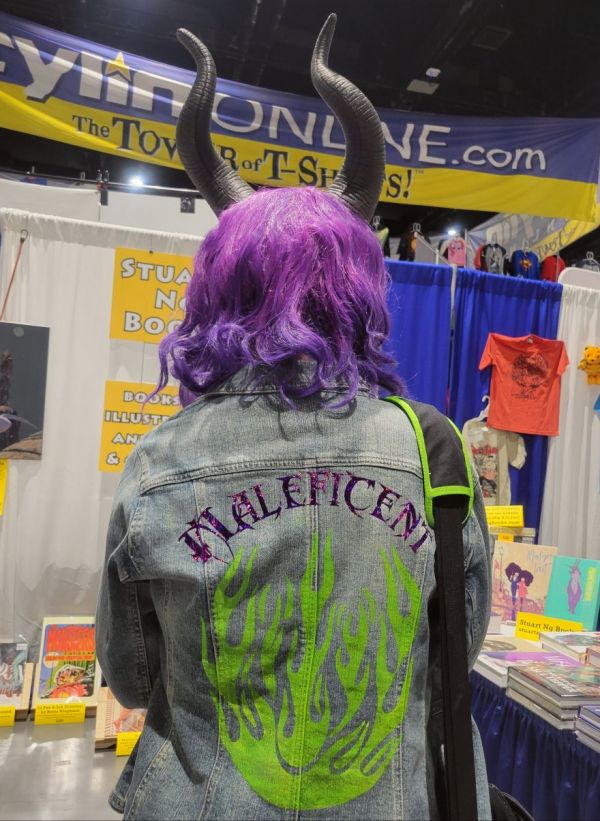 but it was the custom details on the back of her jacket that made it truly awesome.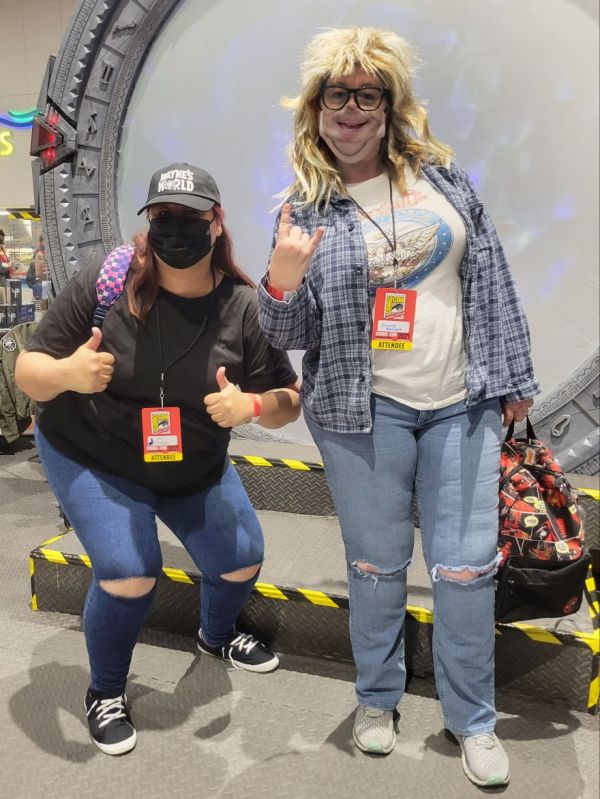 Speaking of costumes that rock, these two certainly knew how to party on.
And this Witcher seriously kicked butt too.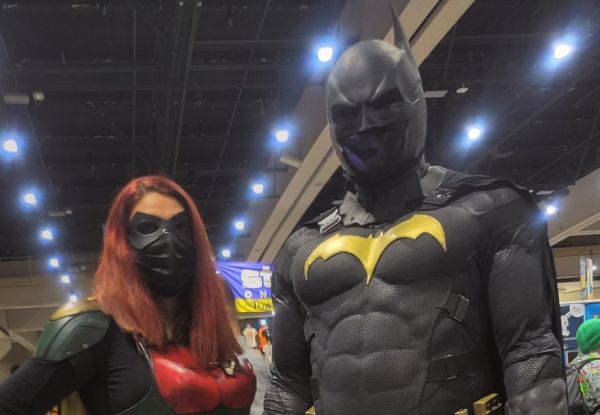 Is it just me, or does it actually make sense for superheroes trying to hide their secret identities to wear a mask that hides their face and keeps them safer from infectious diseases?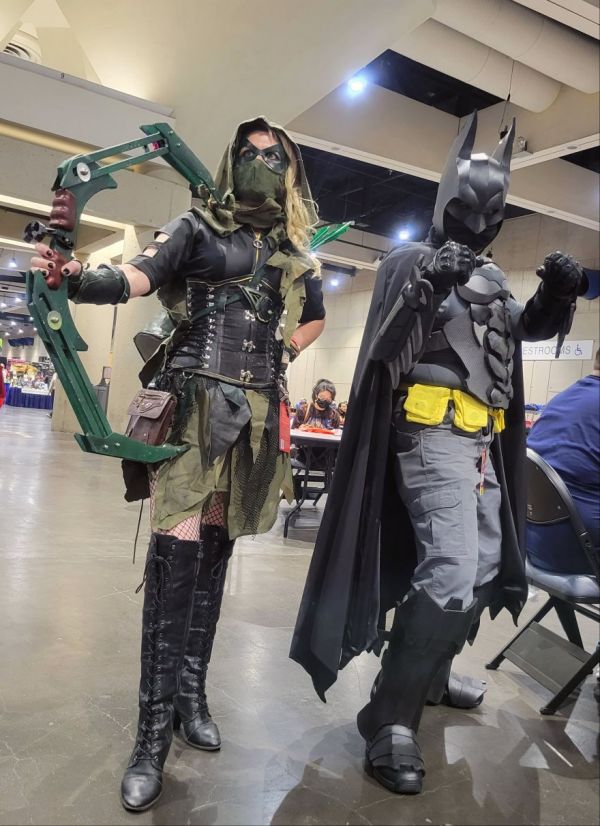 I mean, tell me these masks don't just fit right in with the rest of the costumes?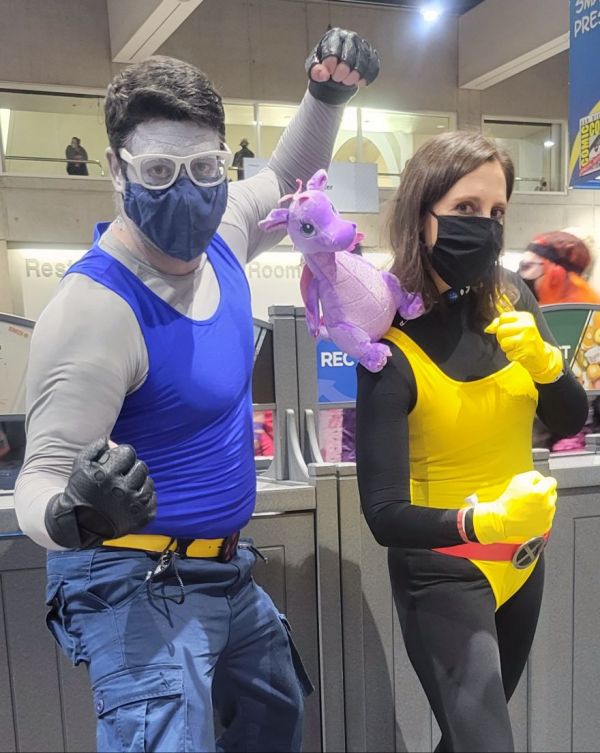 Of course, masks don't work quite as well with mutants who don't have a secret identity to conceal in the first place.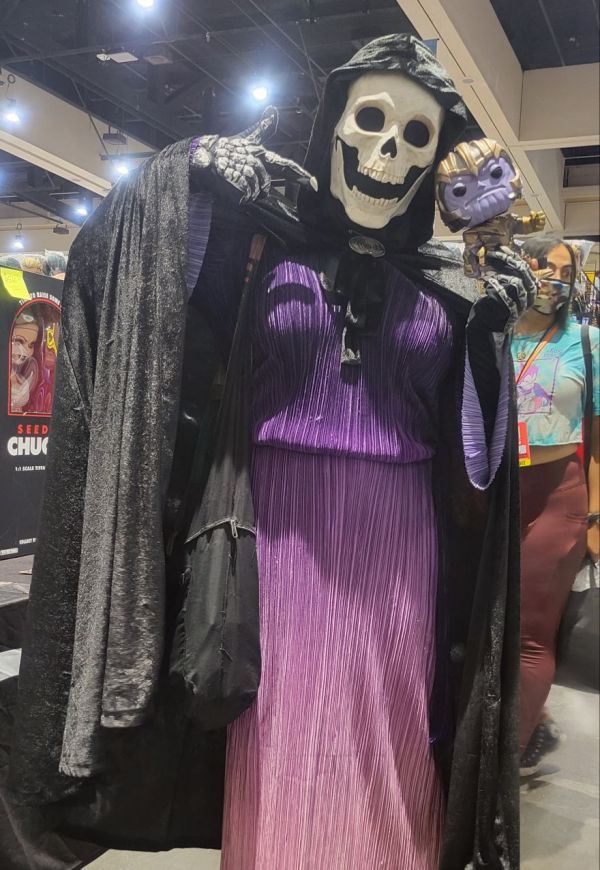 Of course, for those who didn't want their masks to interfere with their costumes, there was always the option of the full face mask.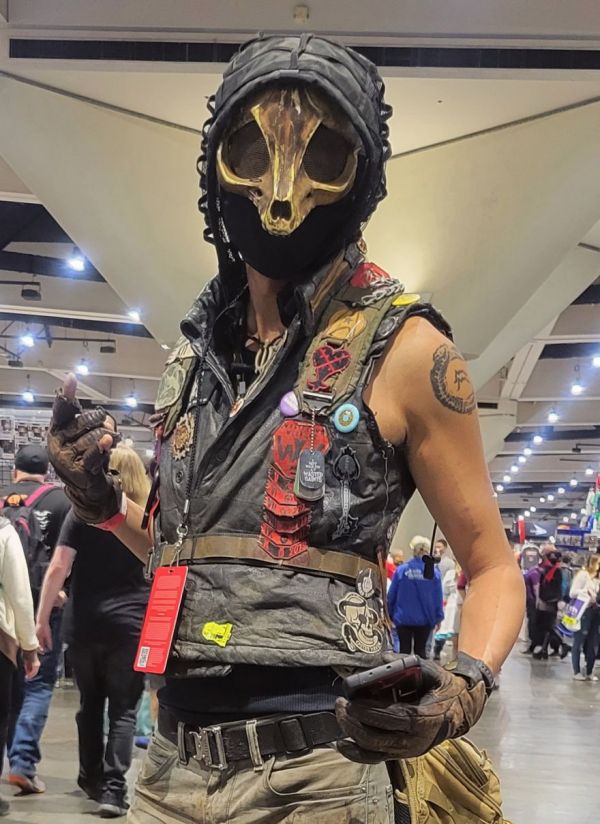 And I guess skull masks were hot this year.
Speaking of hot this year, remember the trend of the giant vampire gals from the new Resident Evil? This gal really was tall too!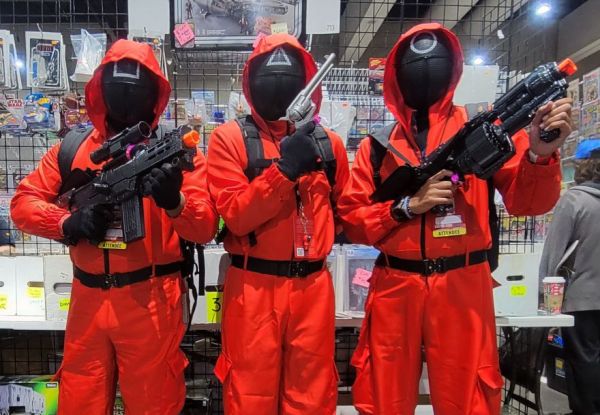 Nothing was more on-trend this con than Squid Game though.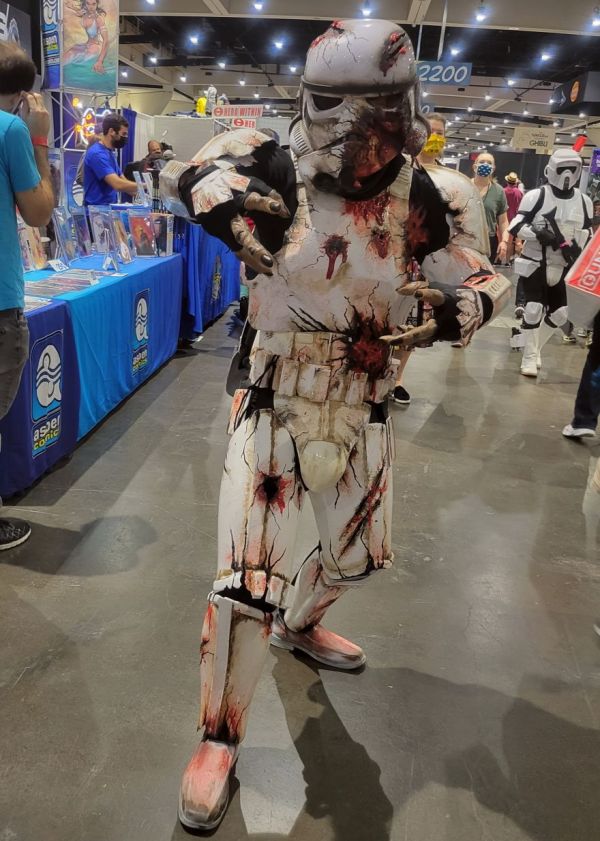 On the topic of creepy cool costumes, this storm trooper was pretty awesome.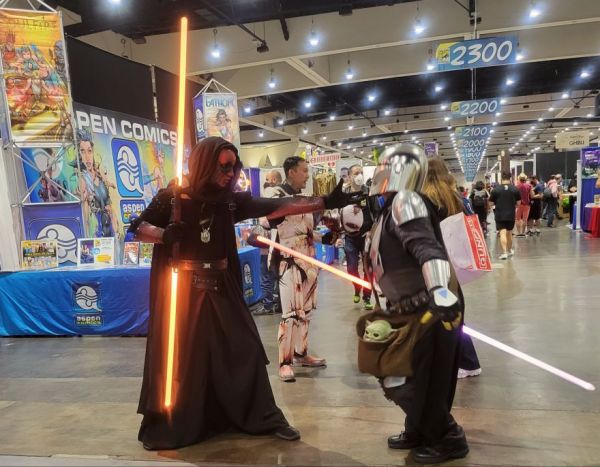 And would someone please protect Baby Yoda from this Sith?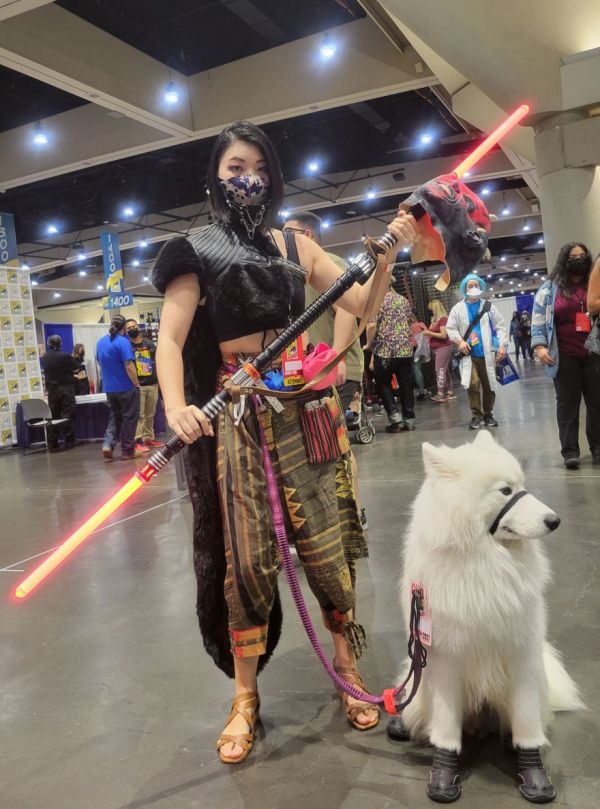 It's worth mentioning that I think it must have took some serious Jedi mind tricks to not only get a child's badge for this dog to attend the con, but to also get a red wrist band indicating he was either tested for covid or had his covid vaccine prior to the convention.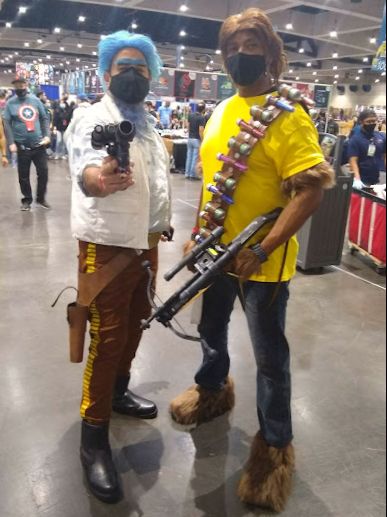 If you like a good mashup, then you sure wouldn't want to miss this delightful cosplay featuring Rick and Morty/Han and Chewy.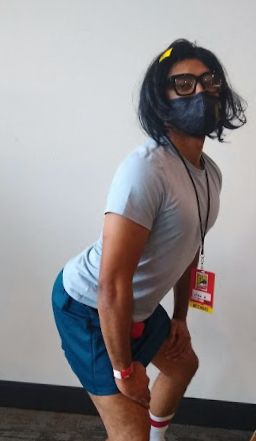 And when it comes to adult comedy animation, this Tina was truly a crack up.
Speaking of cracking up, this clown from American Horror Story was all smiles.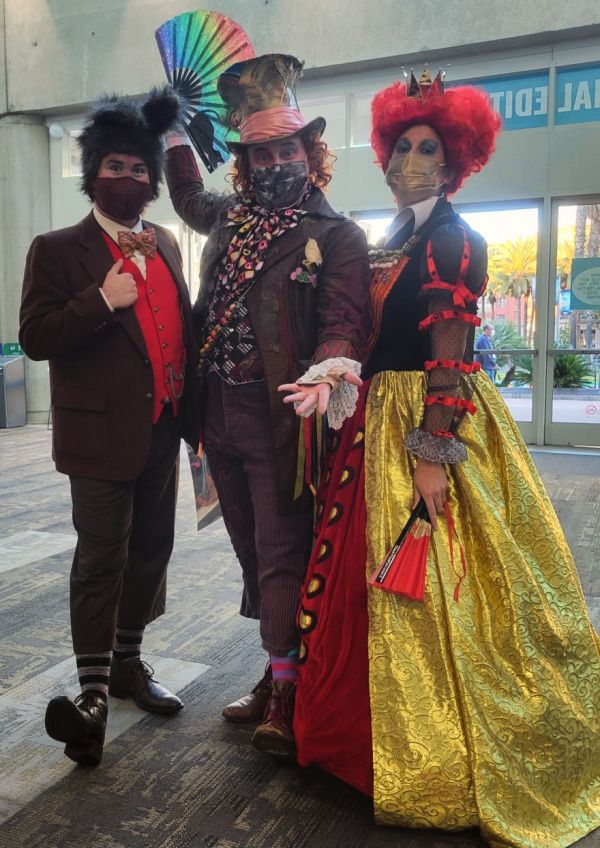 And this mad group just couldn't stop laughing.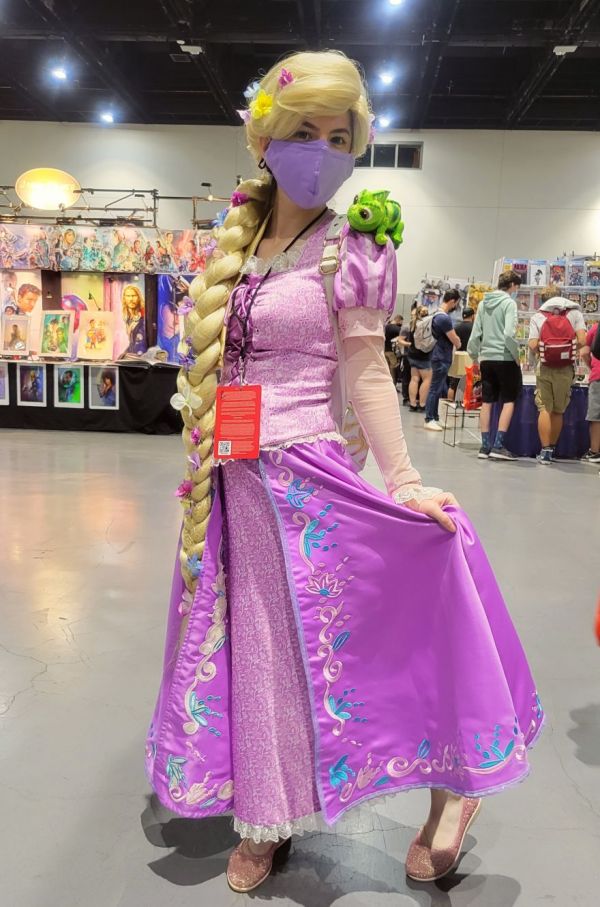 When it comes to happy Disney characters though, I think I prefer a good princess and this Rapunzel was among the best at the convention.
Though this Jasmine was pretty fantastic too.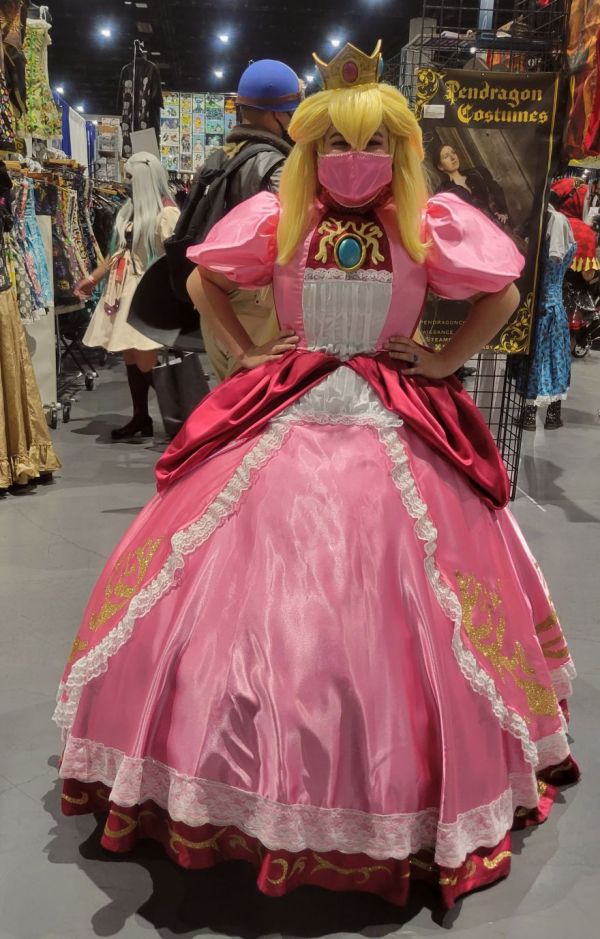 And while she may not be a Disney character, Princess Peach had a royal ballgown that certainly earned her a place in the Magic Kingdom.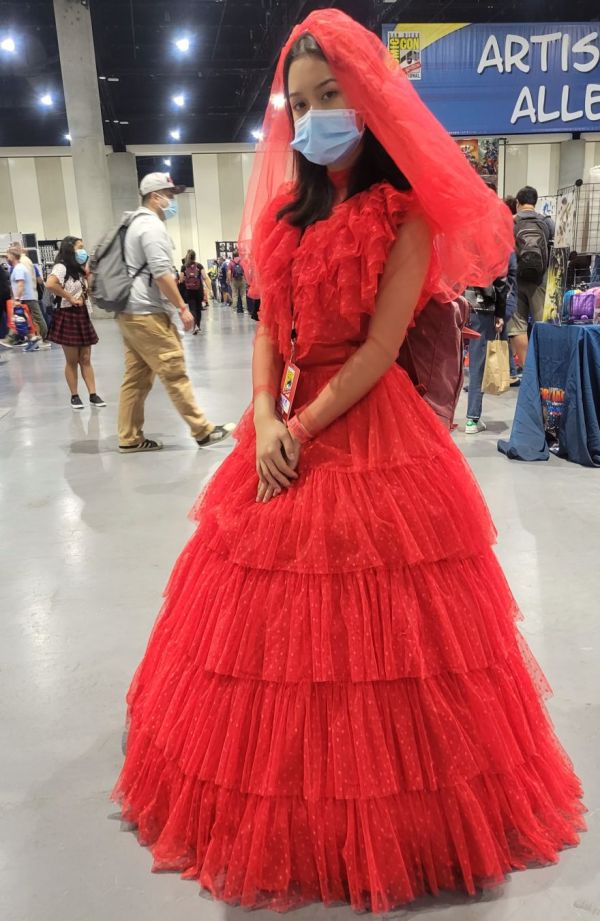 But personally, this red wedding dress from Beetlejuice is more my speed.
If you long for more Comic Con cosplays, you won't want to miss our image collections from past years (2009, 2010, 2011, 2012, 2013, 2014, 2015, 2016, 2017 and 2019). Plus, check out how cosplayers adapted to the mask restrictions and some of the biggest cosplay trends over at Geek Native.
Source: neatorama