When it comes to home furnishings, we try to show you a little bit of everything, from high-end to low-end, concepts to practical pieces, minimalist to maximalist, you name it, and 2018 was no exception. Now that it's the end of the year, we're looking back on the most popular home furnishings posts in case you missed them.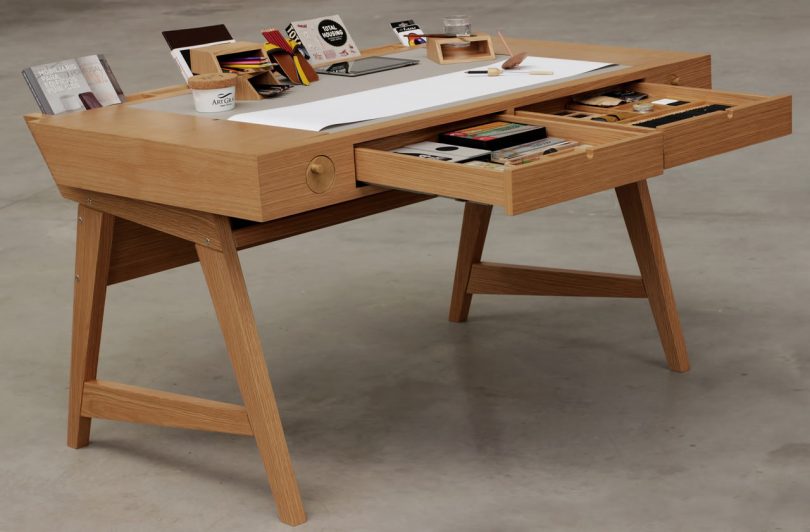 10. Risko Drawing Desk by Digitalab for Viarco
Portuguese pencil manufacturer Viarco partnered with multidisciplinary studio Digitalab on the Risko Drawing Desk designed for drawing, sketching, and painting.
9. Casa Kids Designed a Triple Bunk Bed Packed with Storage for Kids
Brooklyn-based Casa Kids designed a custom triple bunk bed loaded with storage and two staircases to accommodate three siblings in a small NYC room.
8. Peek A Boo Modern Cat Furniture You Can Enjoy, Too
Severus Lian and Hao-Wen Chang designed Peek A Boo, a pair of cat-friendly pieces that both you and your cat can enjoy together or separately.
7. IKEA's SJÄLVSTÄNDIG Collection Puts the Creativity in Your Hands
IKEA products have long been the inspiration for "hacking" and that's what sparked the idea behind one of their latest limited edition collections, SJÄLVSTÄNDIG.
6. NEKO: A See-Through Modern Cat Tree by RINN
Japanese brand RINN launched the NEKO cat tree, a modern piece of cat furniture that appears sculptural while providing the perfect spot for your cats.
5. Zip Top Reusable Containers Will Replace Your Disposable Plastic Bags
Zip Top are virtually indestructible, reusable, 100% platinum silicone containers that will let you say goodbye to disposable plastic bags and that cabinet full of mismatched plastic containers and lids.
4. GreenFrame Adds a Window of Greenery Anywhere
Since most people live a window-less work life, Johan Kauppi designed the GreenFrame for Glimakra of Sweden, which is a floor screen that acts as a window filled with plants.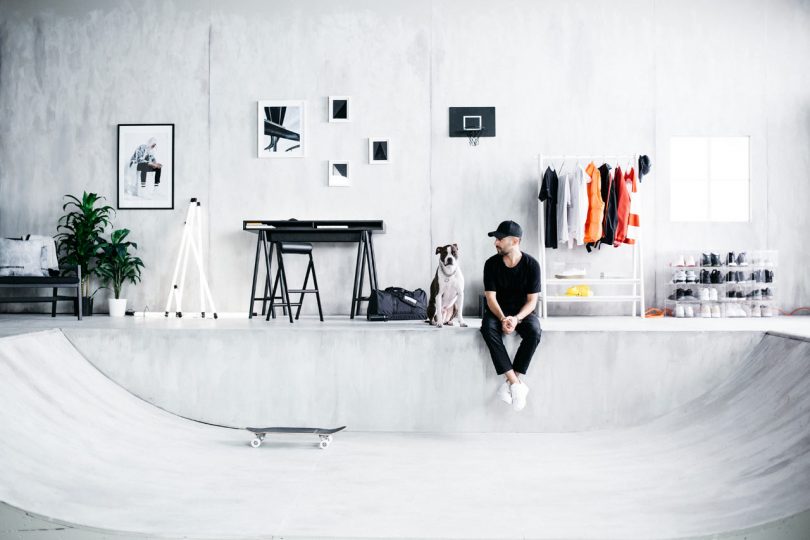 3. IKEA U.S. Launches SPÄNST: An Unexpected Urban Lifestyle Collaboration with Chris Stamp
IKEA U.S. released the limited edition SPÄNST collection designed with Los Angeles based fashion designer Chris Stamp, of West Coast streetwear label, Stampd, that's geared towards the younger, design-driven consumer living an active, urban lifestyle.
2. Kast Launches Collection of Patterned Concrete Basins Called Kast Canvas
British brand Kast Concrete Basins unveiled a new series of patterned sink basins called Kast Canvas that explore the possibilities of what concrete can offer with elegant surface patterns.
And the most popular home furnishings post of 2018 is…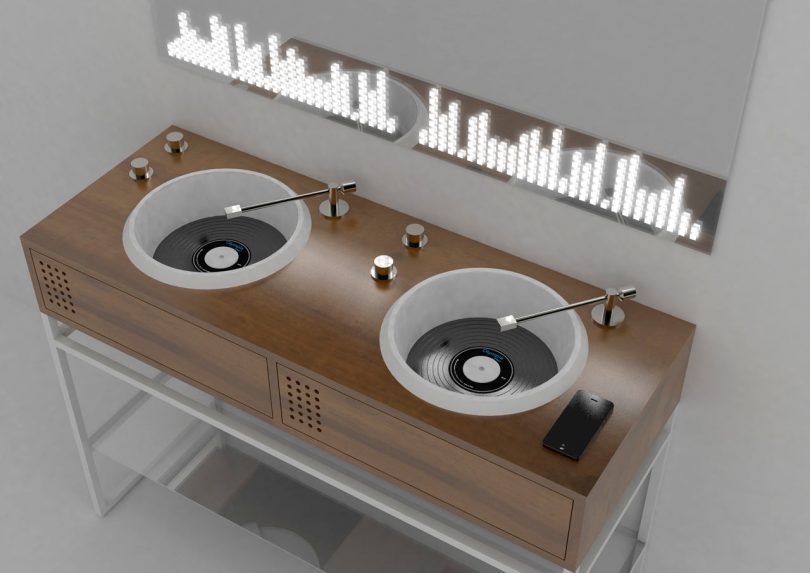 1. Olympia Ceramica Introduces Vinyl Inspired Bathroom Sinks by Gianluca Paludi
Gianluca Paludi designed Vinyl, a bathroom collection for Olympia Ceramica that's a mix between 70's consoles and DJ setups with recessed sink basins that resemble turntables.

Source: design-milk