The internet collectively lost its shit early Friday morning when fertility goddess incarnate Beyoncé Knowles-Carter posted her official birth announcement to Instagram, introducing her one-month-old twins, Sir and Rumi Carter, to the world. The highly-stylized photograph pictures Beyoncé wreathed in flowers, draped with a flowing blue veil, cradling her newborns to her breast. Based on the stylistic parallels between this image and the singer's February pregnancy announcement, it's safe to assume that the portrait of Sir and Rumi is the work of photographer Awol Erizku, a talented multidisciplinary artist known for interspersing fine art and contemporary pop culture references throughout his documentary-leaning photo work, and artful florist Sarah Lineberger.
What's rather surprising to us here at Creators is not the outpouring of "QUEEEEEEN" and "omg soooooo cute" in the comments on Bey's Instagram, but rather the reactions from haters denouncing Erizku's pregnancy announcement series as "a bad HS art project," comparing them to "the photos you take at the mall."
To definitively prove to you that Beyoncé is a fine art connoisseur whose personal projects and social media presence are packed with highbrow cultural references—or, Erizku and Lineberger's are, at least—here are all the art history references to be found in the twins' birth announcement:
Sandro Botticelli's The Birth of Venus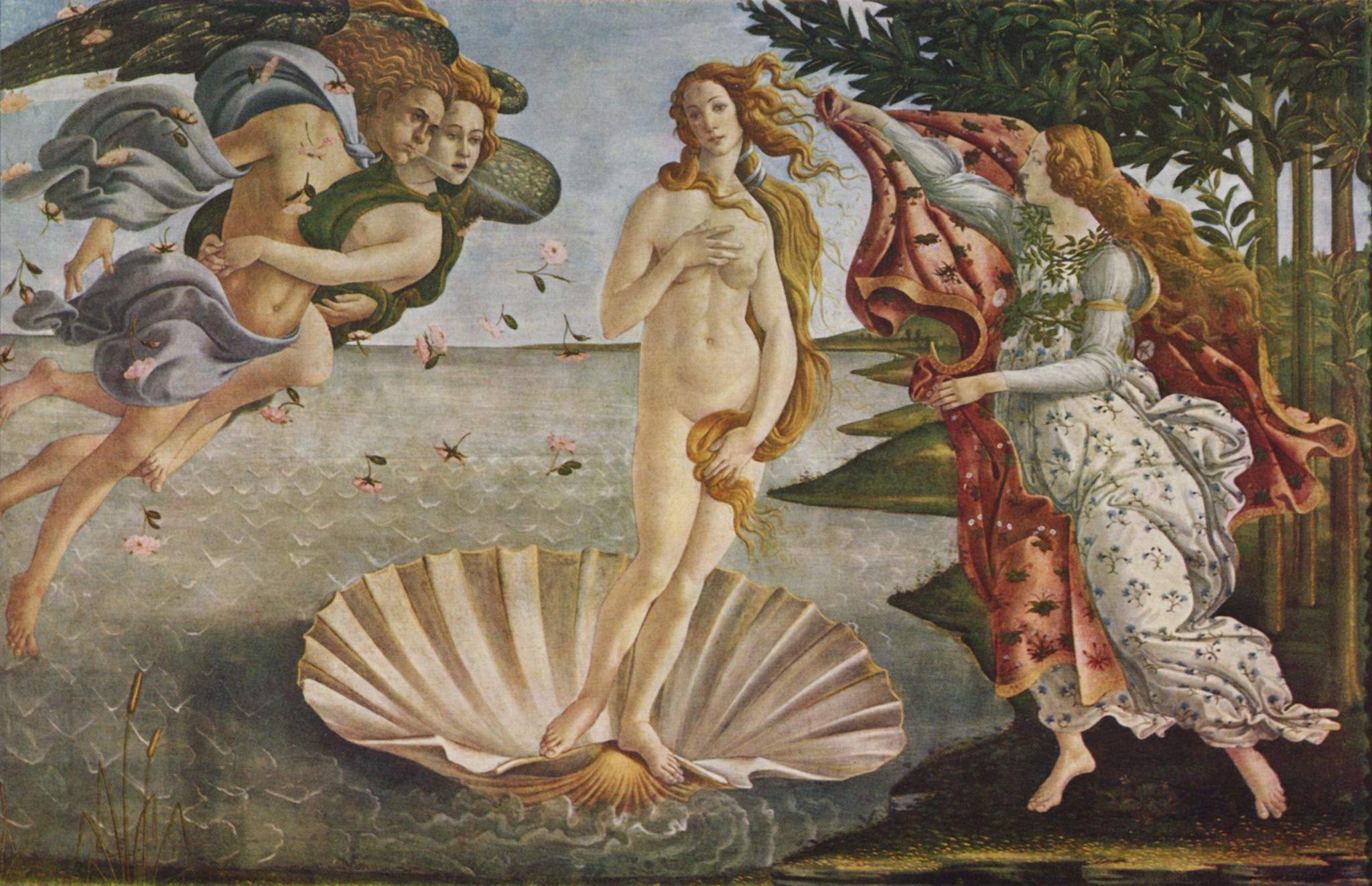 Whether or not you know it by name, pretty much everyone can picture this Botticelli painting. A sultry-looking nude lady stands demurely inside a seashell rising from the ocean. Noisey got an art historian, King's College London Art History PhD candidate Ellie Jones, to break down the parallels between Botticelli's painting and Erizku's recreation:
"In the 15th-century painting, the goddess of love stands, or rather floats, at its centre, with winds gently scattering the landscape with flowers. Beyonce's birth announcement photograph directly quotes from Botticelli's painting, her pose a near-mirror image of Venus' famous stance. Where Venus places an arm across her breast, Beyoncé serenely holds her two new-born babies, emulating the same miraculous floating sensation found in Botticelli's rendition."
The Madonna and Child
The Virgin Mary cradling a baby Jesus pops up time and and time again in fine art, predominantly in Western painting. She's most often depicted in blue, symbolizing virtue. Beyoncé's sky blue veil makes her look downright saintly. Coupled with the infants in her arms, the look directly references imagery of the Madonna and Child.
Paula Modersohn-Becker, Self Portrait on Her Sixth Wedding Anniversary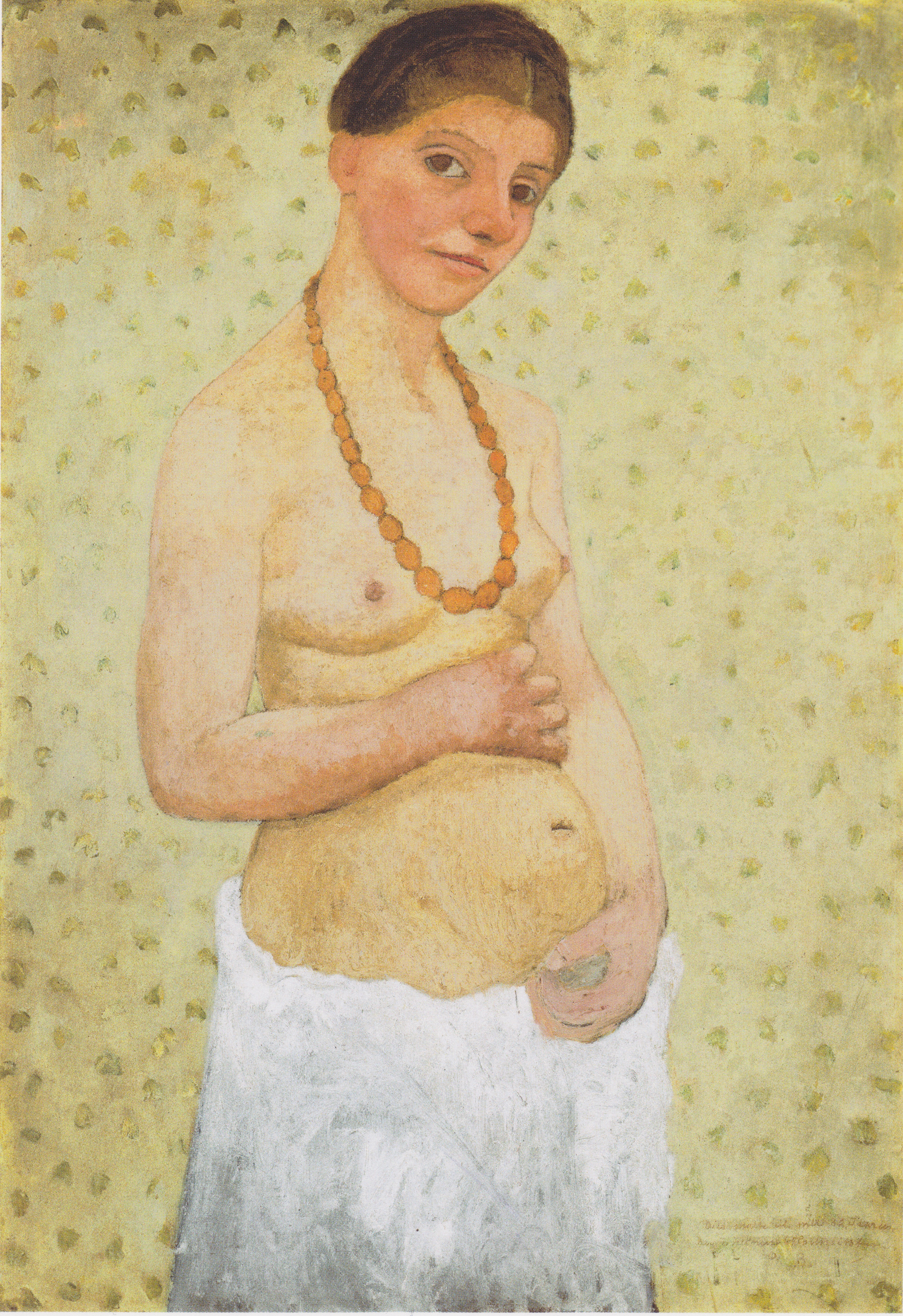 It's hard not to see the parallels between Beyoncé's pregnancy announcement and Modersohn-Becker's painting, picturing the artist cradling her pregnant belly. Her direct gaze challenges the viewer, just like the singer's. Here's Jones's take:
As she cradles her protruding belly, her pose is reminiscent of Paula Modersohn-Becker's self-portrait from 1906, "Self Portrait on Her Sixth Wedding Anniversary." Completed at a time of increased turbulence in Modersohn-Becker's marriage—you can draw your own comparisonsthe image is an exercise in determined self-assuredness. Beyoncé's direct gaze, like Modersohn-Becker's, is hard to decode, and she exudes composure to the point of restraint.
Bust of Queen Nefertiti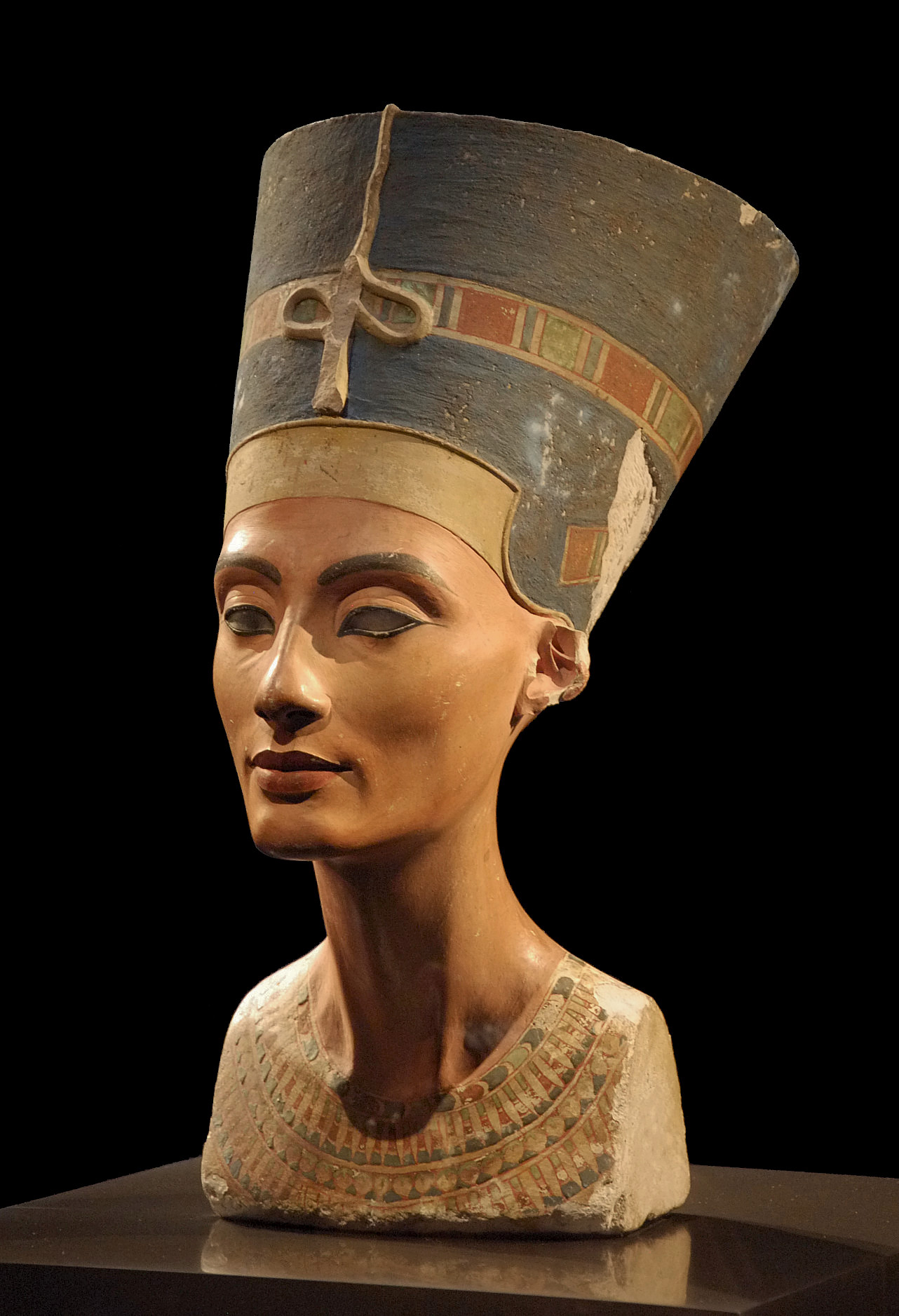 In Beyoncé's extended pregnancy announcement series shot by Erizku, a bust of Queen Nefertiti features prominently in some of the portraits. Nefertiti is widely speculated to be ancient Egypt's first female Pharaoh, ruling briefly in the time between the death of her husband Akhenaten and before the accession of Tutankhamun. It's a fitting icon for Queen Bey to include in her portraits, which exude strength and femininity.
Check out Beyoncé's official birth announcement on Instagram. Click here for more Awol Erizku coverage from Creators, here for Sarah Lineberger's website, and click here, here, and here to check out Erizku's three collaborations with VICE writer Wilbert L. Cooper.
Related:
Beyonce's Pregnancy Photos and the Contemporary Artist Behind Them
Awol Erizku Talks Creative Voice and Duchamp Detox Clinic
From Van Gogh To Jeff Koons, Here's a History of Flowers in Art
Source: vice.com