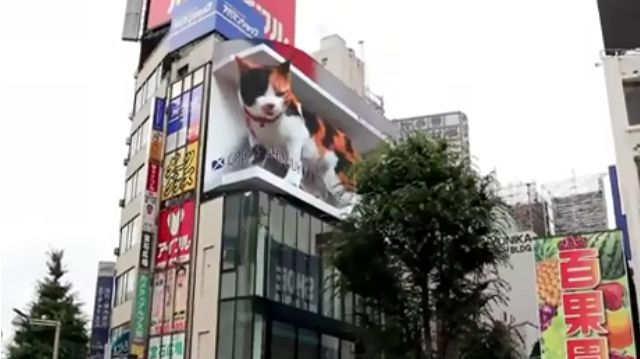 I, too, would love a big cat to greet me during my everyday commute. Just outside Shinjuku station, a billboard hosts a cat that happily greets visitors and passers by in the area. Commissioned by Cross Space, the cat is a 4K 3D moving image created MicroAd Digital Signage and Yunika Vision:
Backed by an impressive sound system, 4K image quality and 3-D imagery created using curved LED screens, the display gives the impression of a living, breathing cat prowling the rooftop above the thousands that pass by each day!
During the day, the cat will appear periodically between ads, so if you're lucky you'll be able to catch sight of it, and you don't have to be in Japan to see it either, thanks to this livestream of the building on Cross Space'sYouTube channel.
Image credit: cross_s_vision
Source: neatorama