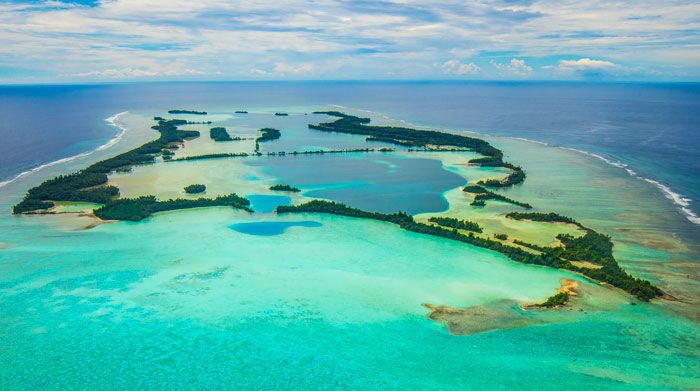 Palmyra Atoll, Central Pacific Ocean — Perhaps this will be the strangest story that you will come across today: biologists cutting and poisoning mature trees using herbicide. But don't take their action the wrong way, as these people do this in an attempt to restore the atoll.
The slashing and poisoning is part of an unprecedented endeavor to rid this remote atoll of all but a few coconut palms (Cocos nucifera). The gangly tree is an icon of idyllic tropical islands, but also an aggressive invasive species that crowds out native plants and animals. By removing 99% of Palmyra's millions of palms, biologists hope to create more room on the atoll's three dozen islets for indigenous forests and seabirds, including the world's second largest colony of red-footed boobies. If all goes as intended, the restoration effort could help make this coral-ringed atoll, which has an elevation of just 2 meters, more resilient to sea-level rise and other ravages of climate change.
Thankfully, there are no human inhabitants on this island, and so the biologists can reshape the landscape and ecosystem to their will.
If the restoration methods work, they could ultimately be replicated on other islands with abandoned coconut plantations run amok.
More details about this over at Science Magazine.
What are your thoughts about this one?
(Image Credit: Dana Edmunds/ Science Magazine)
Source: neatorama