The latest Cracked pictofacts list is like some sort of confessional. Everyone has some little quirk or obsession, often harmless and rarely shared. In a conversation a while back, I said, "Everyone has private habits, like counting stair steps as you go up, but it's not bad unless it affects your ability to live a normal life." My brother jumped in, "Oh, you do that, too?" Well, yes, but not obsessively. I couldn't tell you how many stair steps are in my house because it doesn't register as important. So knowing our own quirks, it's fun to take a look into those that other people have developed. You will be surprised at the variety, and have to wonder how that habit began.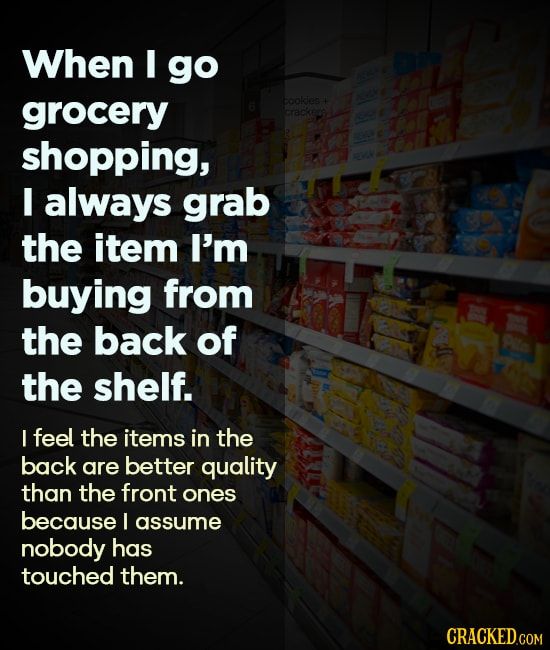 I have worked at a grocery store. Plenty of people, from manufacturing to shipping to stocking, have touched that product, no matter where it is. That's why it is packaged. The very few customers who touch a product and don't take it do not affect that number much.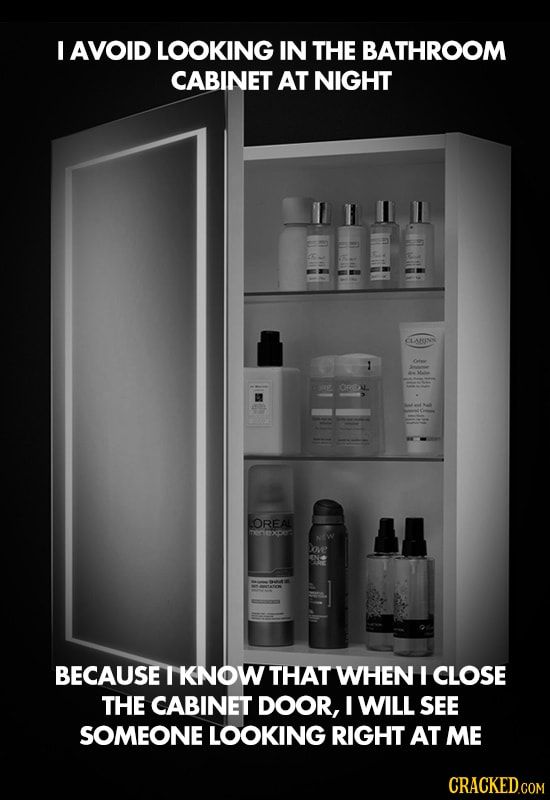 That someone is you! Or more likely, he/she is thinking about something like this. The way to prevent this feeling is to never ever watch a horror film. There are 39 of these private habits that will make you go "hmmm" at Cracked.

Source: neatorama