Although Bjarne Melgaard's The Casual Pleasure of Disappointment, a multilevel solo exhibition at Red Bull Arts New York, opens today, the Norwegian artist has had an already eventful week. On Saturday night, Gavin Brown's Enterprise debuted the artist's jewelry collaboration with Bjørg Nordli-Mathisen, where rumor had it, a highly unusual runway presentation would occur.
On Valentine's Day, half a week later, Melgaard unleashed THE PURGE , an event where the artist scattered his personal designer fashion collection, valued at half a million dollars, throughout Red Bull Arts New York and invited the public to rummage through and claim any spoils, for free.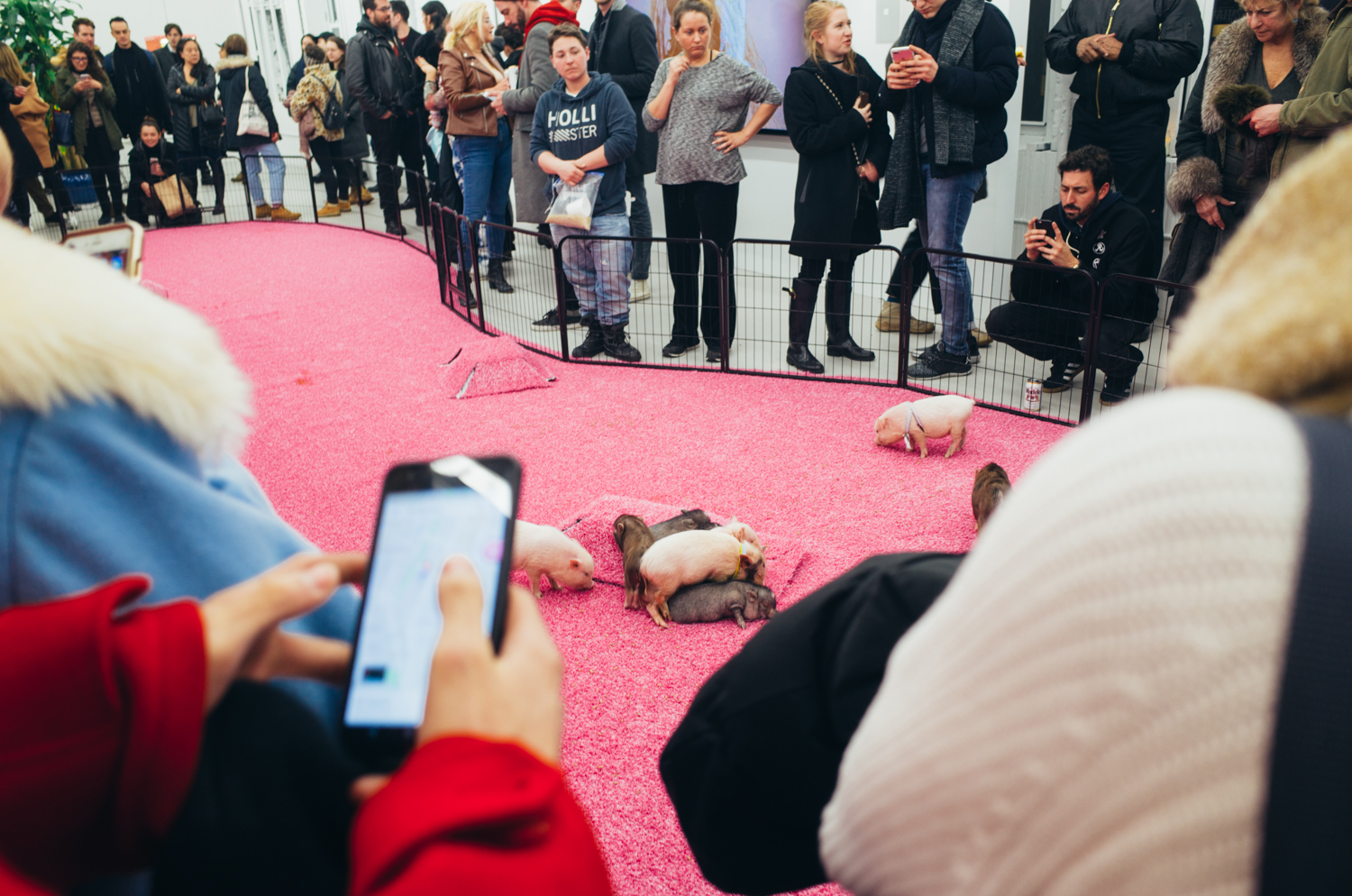 I arrived at Gavin Brown shortly after the opening reception began on Saturday night. Filled to the brim with stylish people, the vibe felt more like a Fashion Week party than an art opening, a notion further emphasized by my inability to see the art amidst the crowd. Making my way through the crowd, I came upon the show's pièce de résistance—the reason so many people were there. At the center of the gallery was a giant, pink-carpeted pen inhabited a dozen miniature pigs. Many of the pigs wore samples from the Melgaard/BJØRG Jewelry collection as they huddled together, likely in fear of the masses intent on Instagramming them.
A series of floating cubes covered in Styrofoam hung from chains connected to the ceiling. Inside each were curated samples of jewelry created for the show. Human hair streamed from gold-plated lip necklaces and platinum bangles bore phrases like "LIES TO MAKE YOU FEEL BETTER" and "CHEATED FOR CASH." While the pig runway was certainly entertaining, the capsuled jewelry displays were the understated stars of the show.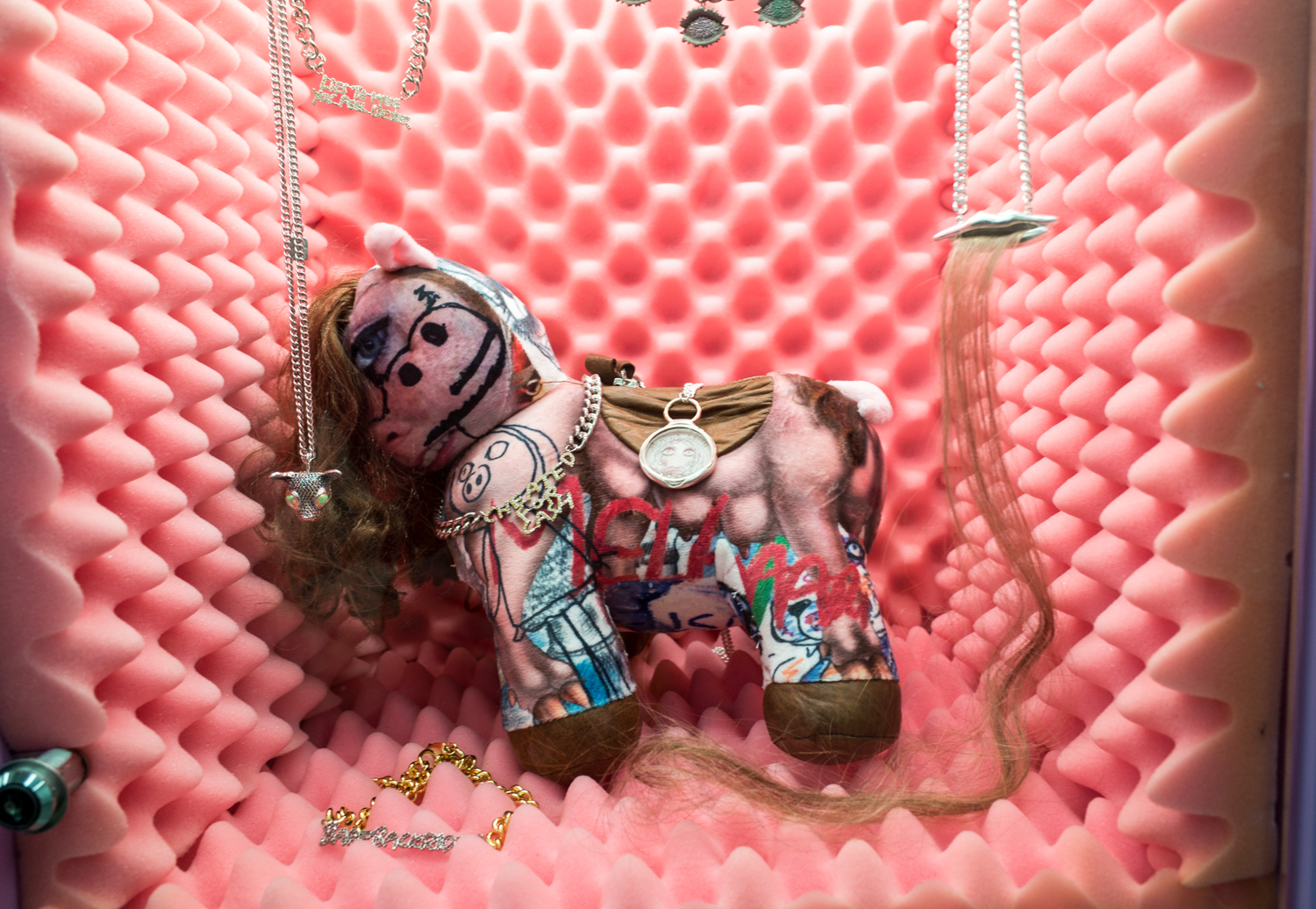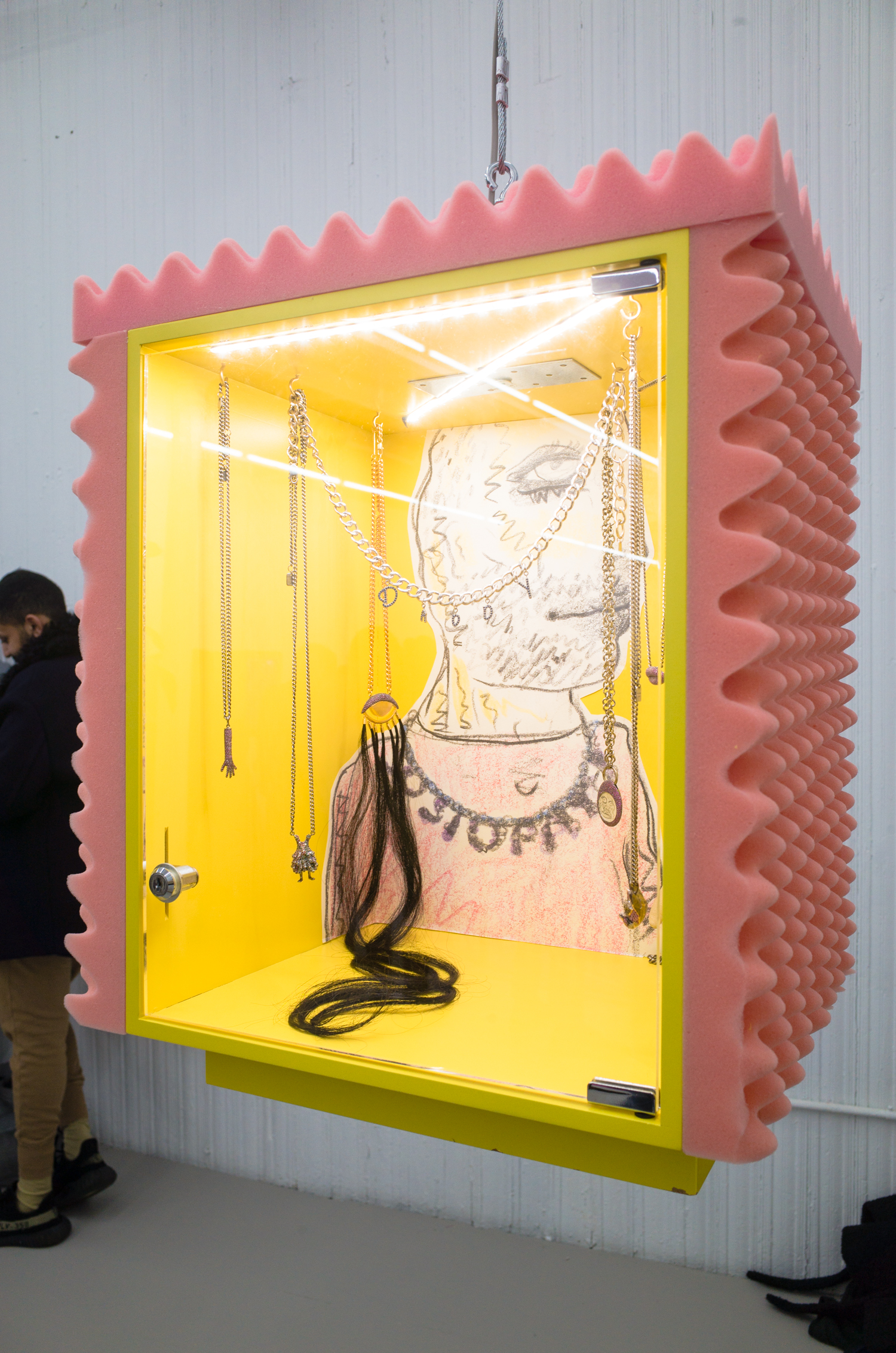 Fast-forward to the following Tuesday. The line for THE PURGE at Red Bull Arts New York stretches multiple blocks and hundreds of young and eager New Yorkers anxiously wait for the doors to open. Some reportedly got in line at 11 AM, proving that free fashion draws a crowd anytime, anywhere. Melgaard told Creators that the freeness of the event is its most important detail: "I think that things have a certain validity and special value if they are free. I think a lot of things in our society should be free. Everything has a price in a way… Very few things are given away for free."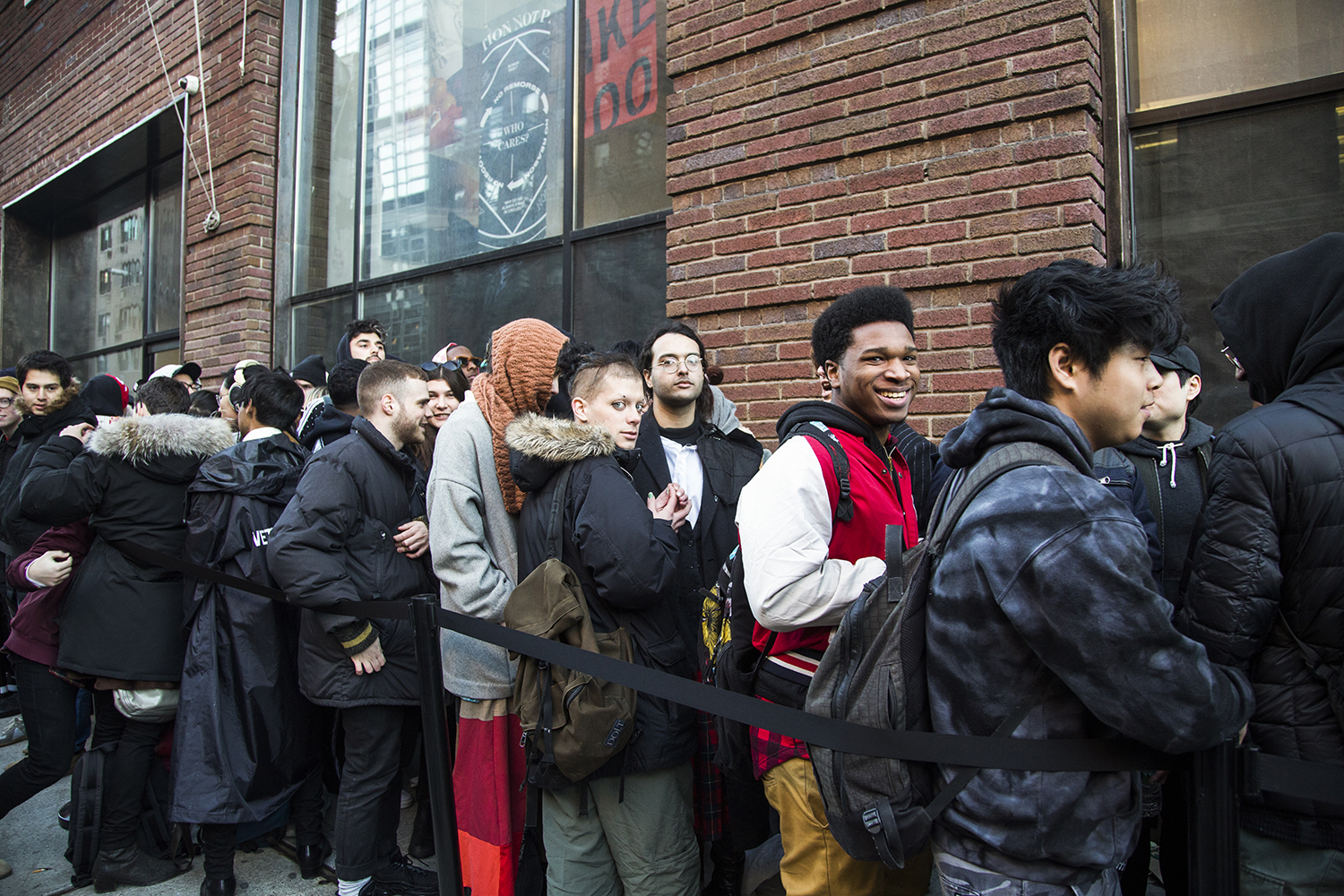 When the doors finally do part, a fraction of the lined-up hopefuls manage to infiltrate the space before guards bar off the rest. I was one of the lucky few to gain entry. Realizing I have mere moments to grab any spoils, I lunge for all-over-print tees and anything else I can find, more determined to fill my Bjarne Melgaard branded trash bag than worry about scoring something I can actually wear. This seems to be the general vibe.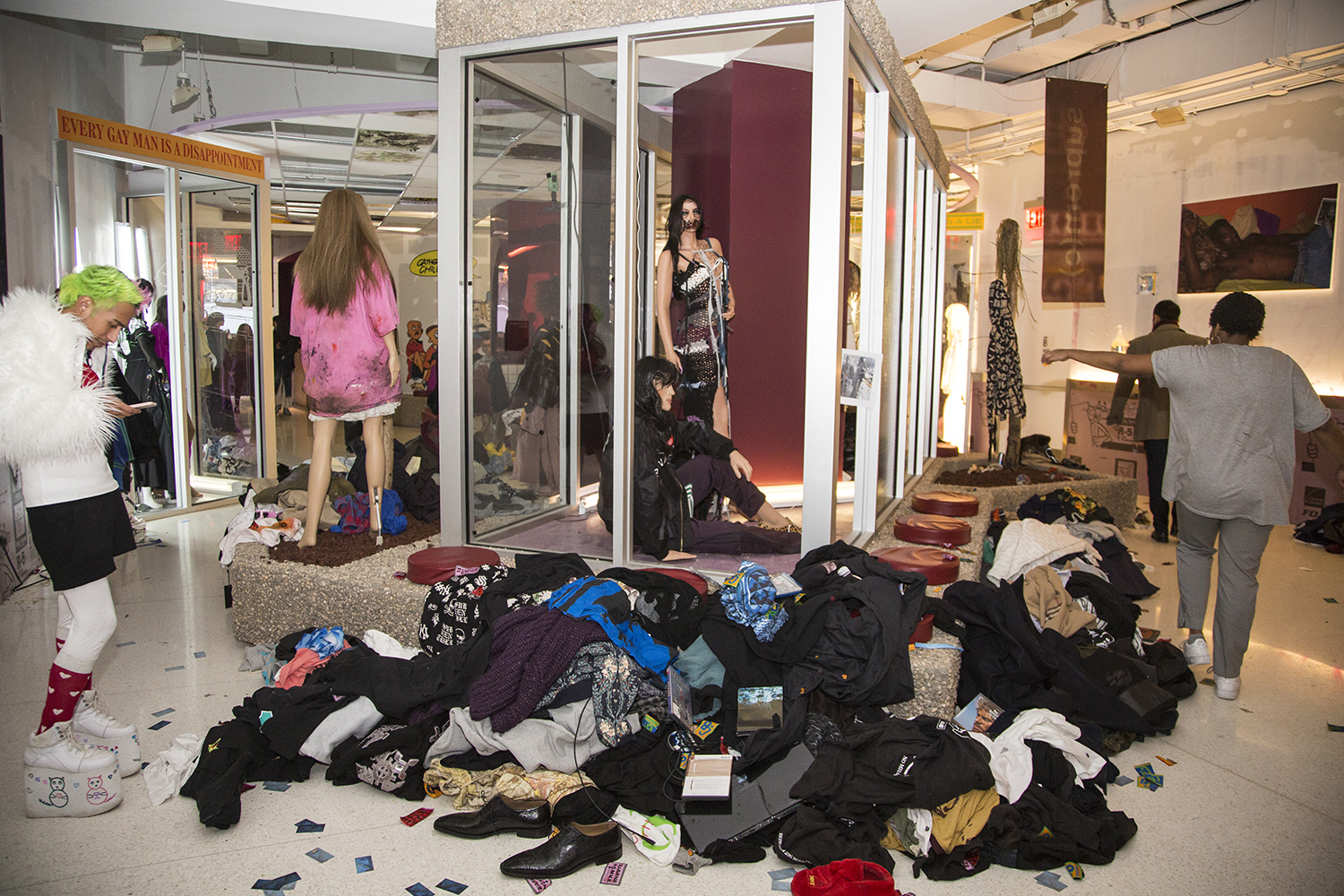 Then, as quickly as it began, THE PURGE was over. Within minutes, every last piece of Melgaard's collection had been claimed. One particularly ruthless, particularly empty-handed Purger resorted to stealing wigs off mannequins and was promptly escorted out by security.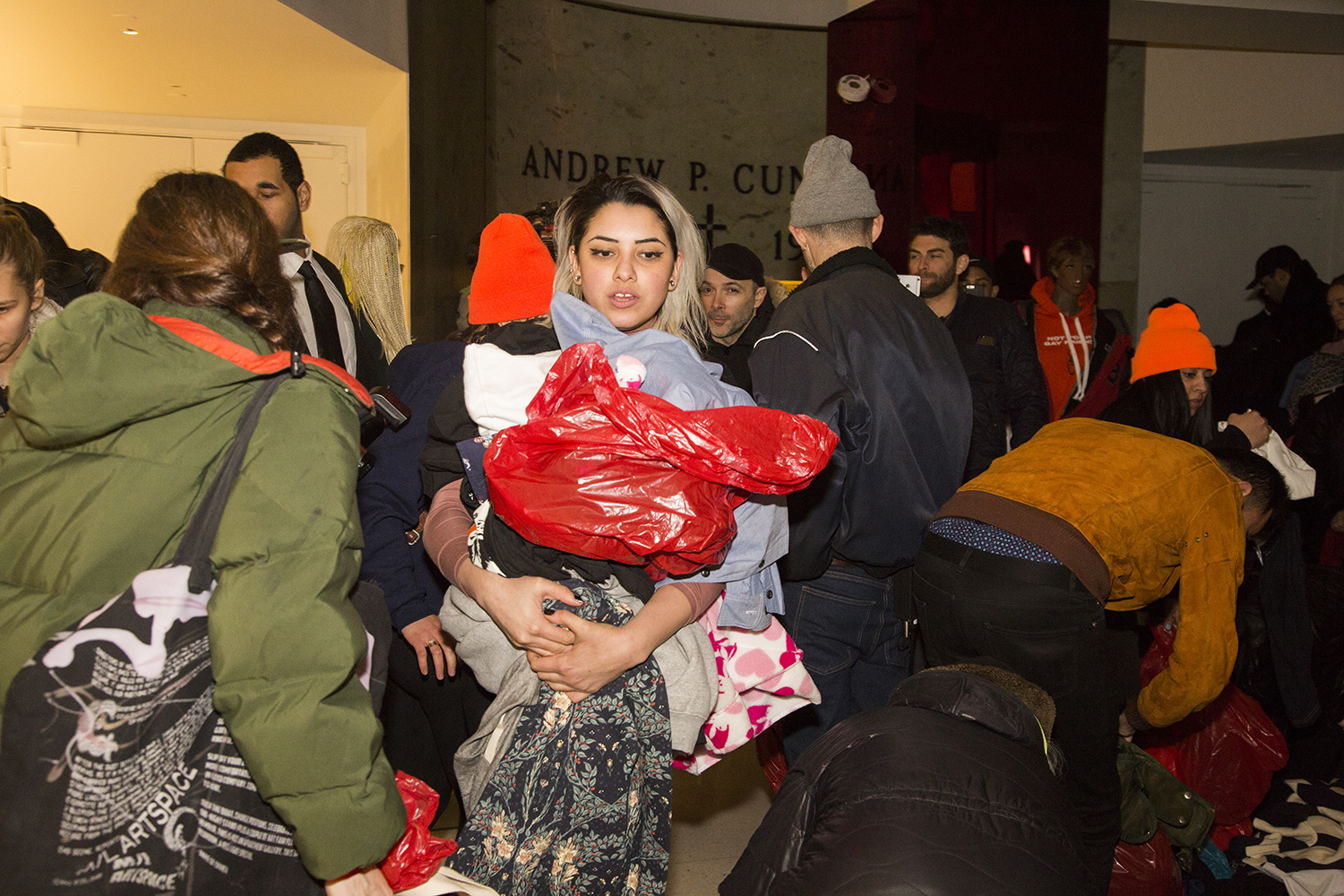 The vast majority of people who waited in line received absolutely nothing, many of those who managed to infiltrate the space also left empty-handed, and even someone like myself who was able to get his fair share of clothing from the event, was dismayed at the lack of valuable or even wearable clothes I picked up in the chaos. The Casual Pleasure of Disappointment was a letdown for almost everyone, but in an almost satisfying way. In a hyper-capitalist society, nothing is as free or as good as you want it to be.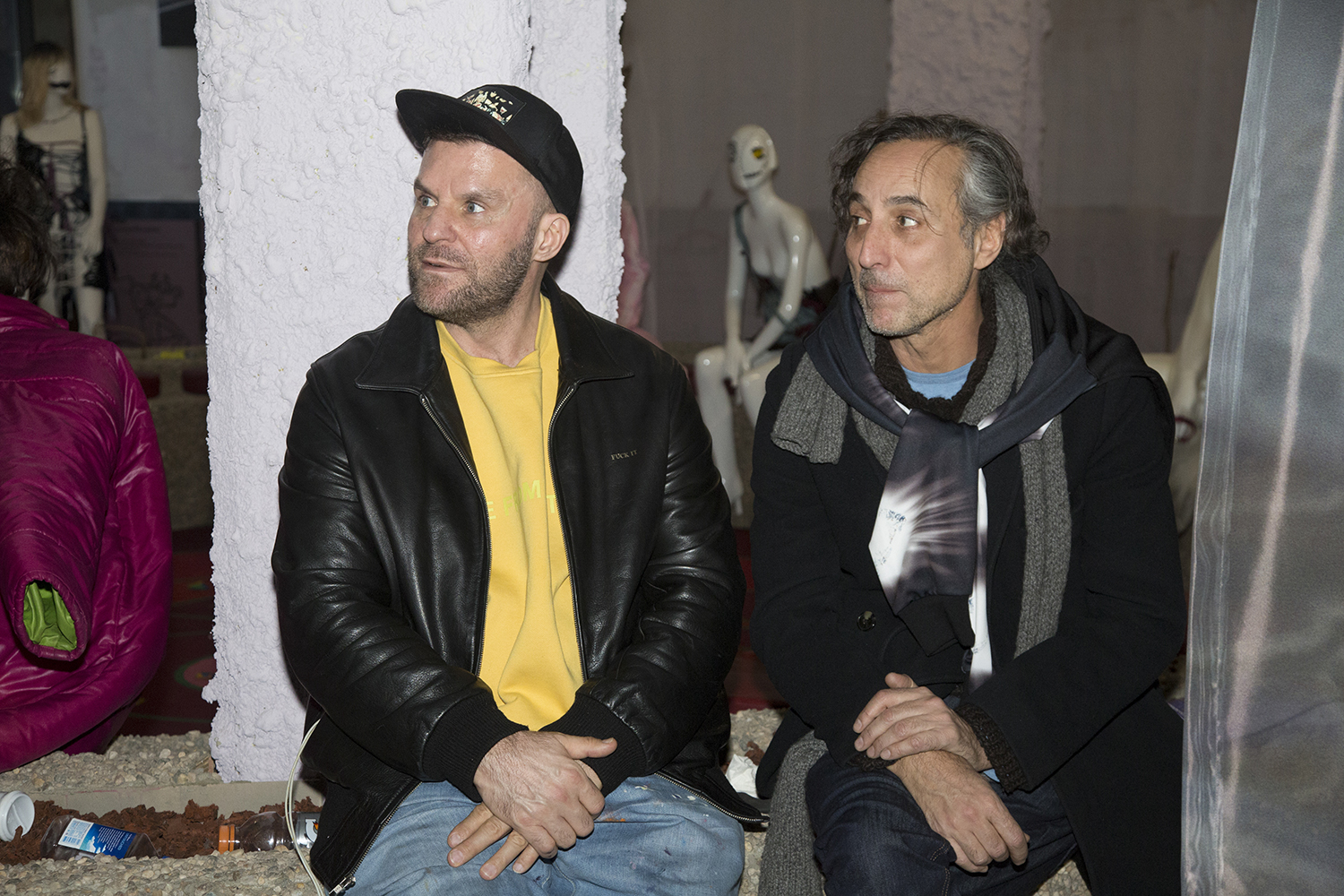 The Casual Pleasure of Disappointment will be on view at Red Bull Arts New York until April 9 and at Gavin Brown's Enterprise until February 19.
Related:
6 Tips for Fighting Gender Inequality While Starting Your Own Art Collection

Nail Salon Paintings Critique a Ubiquitous Self-Care Symbol
[NSFW] For Valentine's Day, Sotheby's Is Hosting Its First-Ever Erotic Art Auction
Source: vice.com