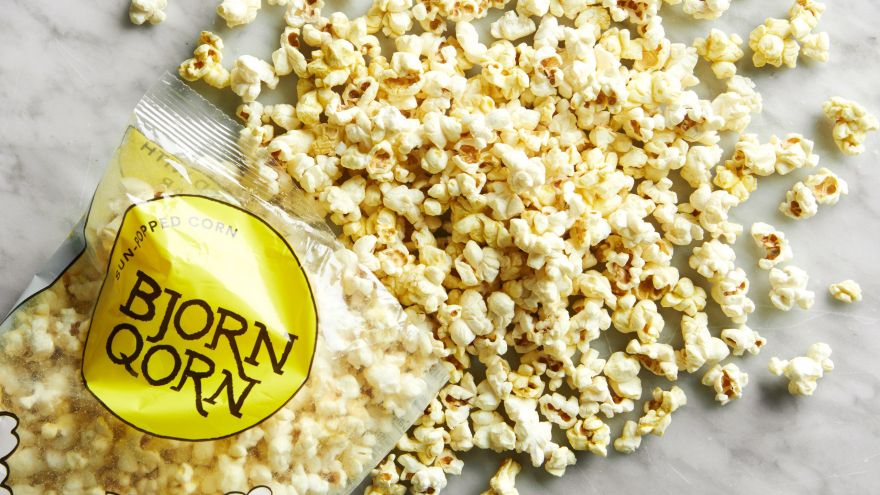 It's the best popcorn. Ever. Or so says their website. But Bjorn Qorn is a special type of popcorn as it contains nutritional yeast and high B-vitamin seasoning. You won't have to worry about your health as much since they produce it with all natural, gluten free, and vegan ingredients.
I am Bjorn Qorn.
Like Bjorn Qorn's founder, Bjorn, I am a person of the corn. He's a Minnesota corn farmer's son and I'm from Kansas and was a horse girl. He went to Bard, bringing his family popcorn recipe.
I, too, have a family popcorn recipe. During a game of catch, he met an artist and innovator named Jamie who would become his cofounder, and they make artisanal popcorn together using solar power and topped with nutritional yeast.
(Image credit: Joseph De Leo)
Source: neatorama