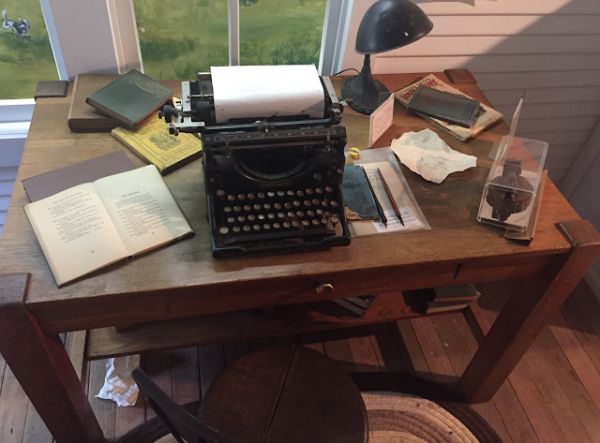 Erstwhile Neatorama author WTM went on a road trip, a pilgrimage you might call it, to the home of fantasy author Robert E. Howard. If you don't recognize the name, you will recognize his creations.
In a nutshell, Robert E. Howard was one of the greatest, if not the greatest, of the 'pulp' magazine writers/authors of the 1920's and 1930's. 'Pulp' magazines were so-called because they were printed on cheap pulp paper, paper that was not intended to last for any length of time. That, plus wartime paper drives of the 1940's, are the main reasons why original Weird Tales and other of the famous pulp magazines such as Doc Savage Magazine are today so rare and valuable.

Robert created far more characters, and more diverse characters, in multiple genres, than any of the other pulp writers, and his most famous character creation is Conan the Cimmerian, or, for the pop culturists among us, Conan the Barbarian.
Take a trip, not only to a different place, but a different time to see where Howard came up with his fantasy worlds at Miss Cellania.
(Image credit: ©WTM)
Source: neatorama