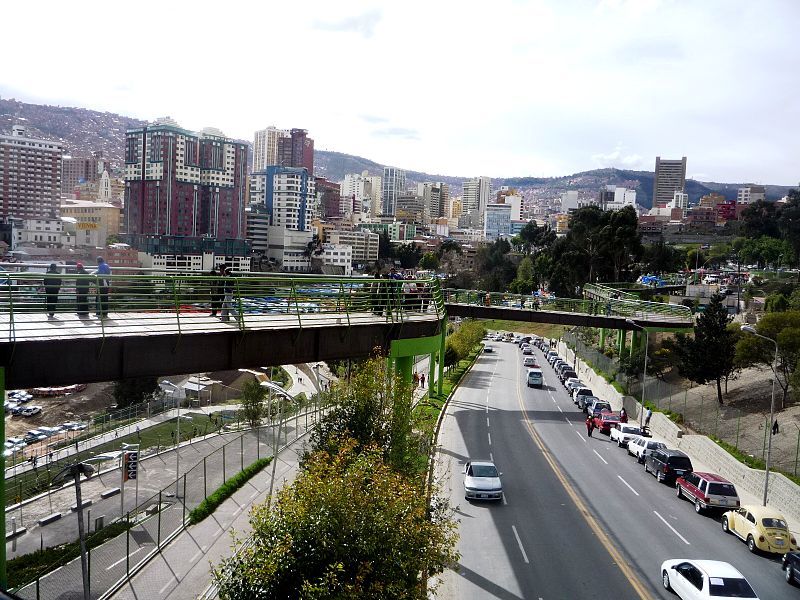 A new breed of chefs coming from the little town of La Paz on the Andes Mountains are transforming the local culinary scene of Bolivia.
With some help from Danish chefs, the new generation of chefs they trained are literally putting the "haute" in haute cuisine, as they place La Paz as a culinary hotspot in the gourmet world.
When I first visited Gustu, in 2013, La Paz was an overlooked city, largely undeveloped, with no culinary scene to speak of. But the head chef at the time, Kamilla Seidler, also from Denmark, promised me that the young chefs in Gustu's cooking programs would soon transform the city. "When we see this generation go off and do their own thing, it's going to be very exciting," she said.
She was right. Six years later, La Paz is in the midst of a culinary renaissance inspired by Gustu culinary principles and alums. That revival has overlapped with a rejuvenation of the city as a whole—one that has transformed La Paz into one of South America's most exciting capitals.
Along with the rebirth of La Paz, locals now appreciate native ingredients better as the local chefs bring these into the fore of people's attention, letting them know and experience the pride that comes from making something out of their own.
Bolivia may be one of the poorest countries in the Americas, but geographically and biologically speaking, it's one of the richest. Its endemic ingredients include some 2,000 different types of native potatoes, dozens of antioxidant-rich palm fruits, and a handful of protein-packed grains.
We expect much to come out from La Paz in the future. In the meanwhile, you have to try out some of the best dishes from the up and coming restaurants like Gustu, as suggested by Mark Johanson of Men's Journal.
(Image credit: Lito78/Wikimedia Commons)
Source: neatorama