Book Boards are the latest creation from British designer Sebastian Bergne. The wooden boards, which resemble the shape and size of a book, can be used as a cutting or serving board and then stored vertically on a shelf or countertop amongst your cookbooks, if you wish.
If you acquire more than one, they'll start to look like a grouping of books you'd keep on a shelf.
Each board is handcrafted from various types of reclaimed woods making each one-of-a-kind in size, wood species, and wood grain. Bergne has released a small batch of Book Boards totalling 50 and each one is sequentially numbered and branded with his mark.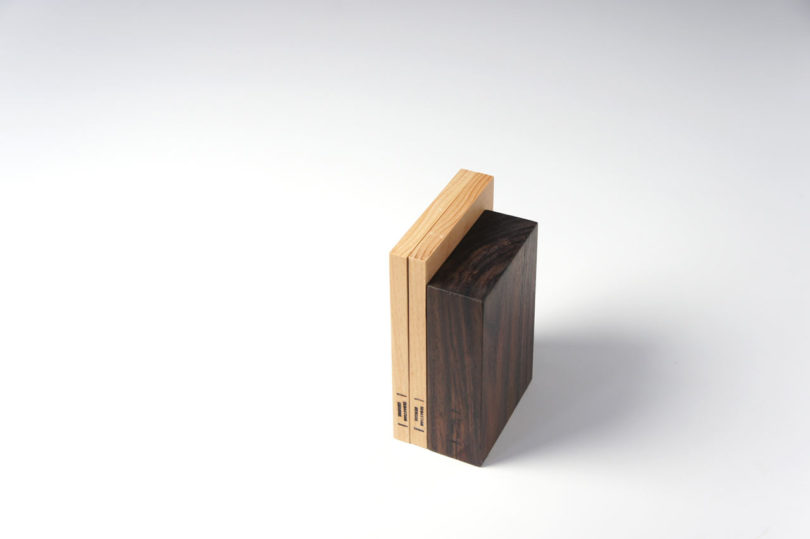 Source: design-milk