🏠 No cubicles here! TikToker Kylie shows us how her boss built tiny homes for employees instead of cubicles. I guess they can WFH at the office so it's win/win for the employees and the boss.
📚 Now THIS is the house for booklovers: The Library House.
🕹️ Did you know that January 31 is Final Fantasy VII Day?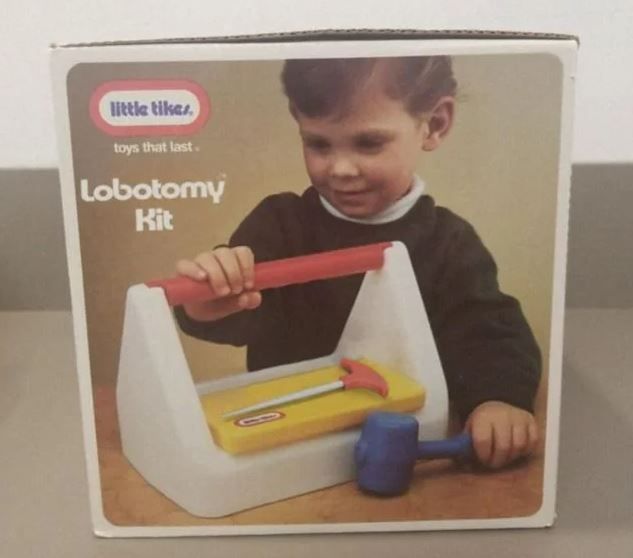 😕 Artist Andy Sahlstrom re-imagined darker versions of the beloved kids toys brand Little Tikes.
🤚 Here's how to make your own animatronic Thing from Addams Family.
🦌 Whatever you do, don't be rude to an elk. Not even, or perhaps especially, when you're inside a giant steel box on wheels.
👿 Love the anime series Chainsaw Man? You'll love the Chainsaw Man Cafe (see also: Chainsaw Man Tees and Big & Tall T-Shirts)
🧟 Don't miss: 8 The Last of Us Fan Art Tees and Big & Tall T-Shirts
🔥 Limited time special: Save up to 20% on all Sci-Fi, Fantasy, Horror and Valentine's Day T-shirts over at the NeatoShop.
Source: neatorama