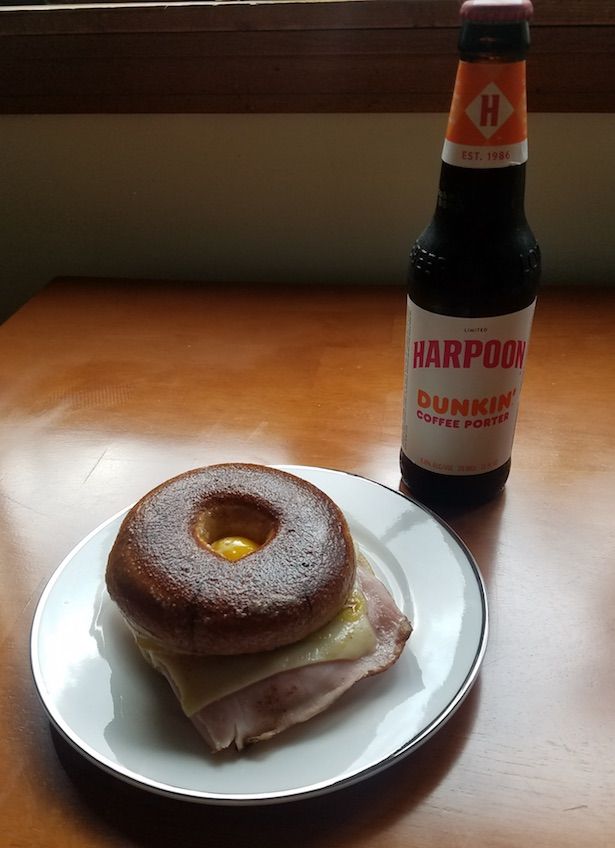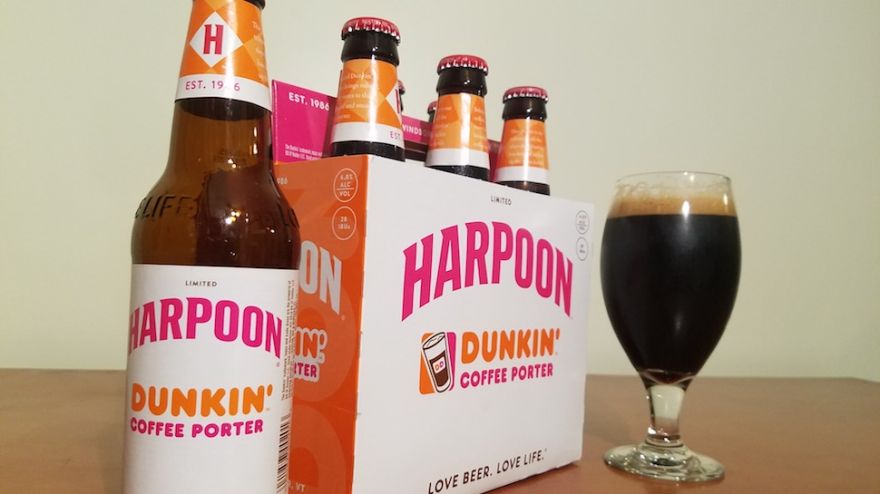 Harpoon's official site states the beer's aroma has "espresso up front, followed by notes of dark chocolate and slight vanilla," and its taste has a "strong coffee flavor, with dark roasty notes" that finishes "clean with slight coffee bitterness."
This Boston mans, Micheal Walsh's, first reaction was, "Wow, this takes exactly like black coffee beer." He states that the description on their site is spot on, describing the brew as bitter black coffee flavored with a dark chocolate kick with a hint of vanilla.
As a professional, he tried one with every meal of the day, and found in the end that it goes best with breakfast foods. He stated that "it genuinely went well with my ham, egg, and cheese bagel sandwich, like having a cold, tasty adult iced coffee."
Read more of author Micheal Walsh's amazing review on Nerdist.com.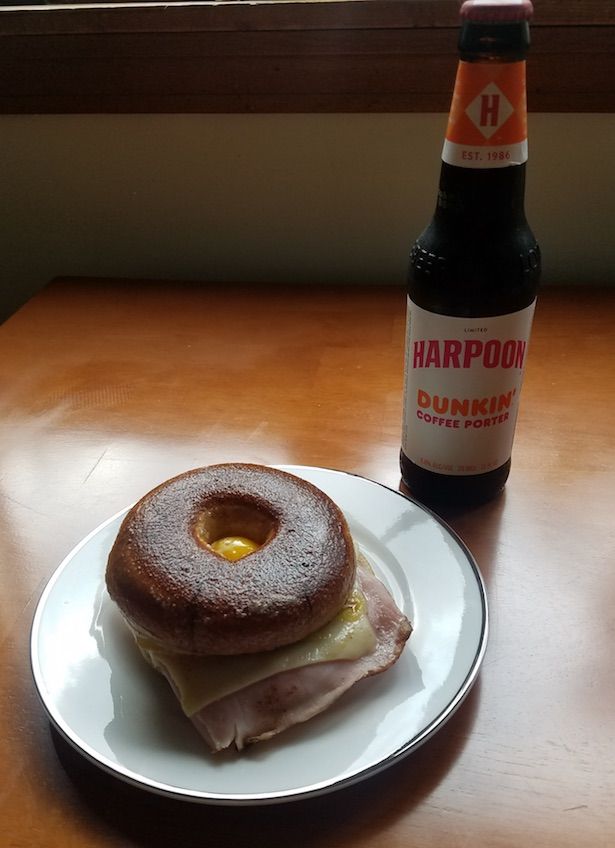 Source: neatorama