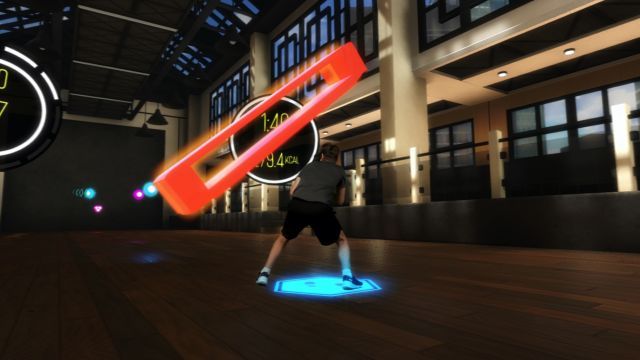 With his physical movement constrained at home, and with countless snacks consumed, Mat Smith is unsurprised that he gained a bit of weight since March. Since he can't go to gyms and workout classes, as both of them have been cancelled and closed down, he was left with no choice but to search for the right kind of workout for him in his own apartment.
Destroying most of my excuses, one of those workouts was delivered to my door: BoxVR, alongside an Oculus Quest kit.
VR workouts have been around for a few years, but with lighter and wireless hardware finally here, the case for them has strengthened. BoxVR was at the vanguard, launching over three years ago. It's now available across most VR platforms including Steam, PlayStation Store and the Oculus Store. While there's now further DLC content — my other reason for testing it all out — the central premise hasn't changed.
Unlike other VR workouts, Mat found out that this particular VR workout "tries to keep it all full-body workout".
…neon balloons will shoot towards you, demanding jabs, hooks and uppercuts, but these are joined by "walls" that you'll need to duck under. These seem set at a good level (given the game can gauge your height) to feel the burn of squatting; it's always a little deeper than comfortable, but that's probably good for a workout.
[…]
It's a VR cliche, but I appreciated the escapism — a workout that's not a dull run, nor push-ups or handstand holds in my one-bedroom apartment. I am getting pretty sick of these four walls.
If there's a downside, however, it's when you get a little too sweaty, and you have to remove the goggles to wipe your face.
What are your thoughts about this one?
(Image Credit: BoxVR/ Engadget)
Source: neatorama