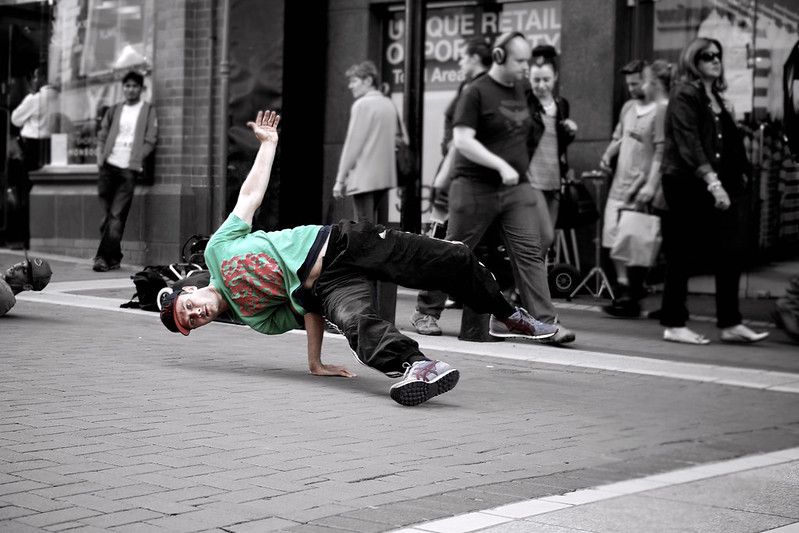 The International Olympic Committee would like to make the games "more gender balanced, more youthful and more urban." So it has decided to add breakdancing as a sport, along with surfing and skateboarding. Top contenders in those sports will journey to Tokyo next summer to prove their skills. The Guardian reports:
Breakdancing – or breaking as it is known – evolved in New York in the 1960s and 70s as a way for rival street gangs to fight for turf. It made its Olympic debut at the 2018 Summer Youth Games in Buenos Aires. The IOC has confirmed it will be staged at a prestigious downtown venue, joining sport climbing and 3-on-3 basketball at Place de la Concorde.
Personally, I would like to see the return of cannon shooting to the Olympics.
-via Althouse | Photo: M. Johnson
Source: neatorama