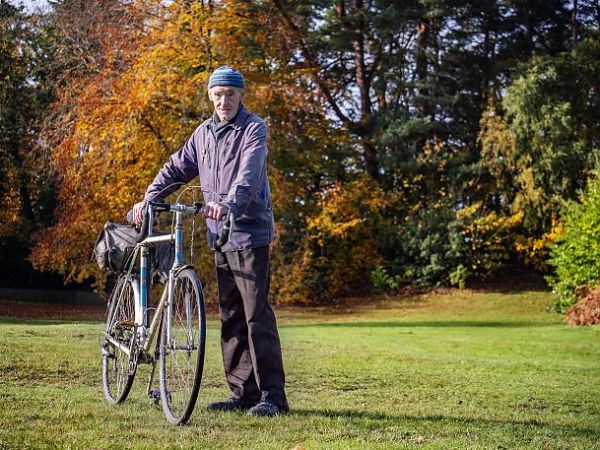 On November 7, a group of about a dozen friends went on a leisurely bike ride of four miles, ending at a familiar cafe. Along the way, they broke through white tape strung across a footbridge. And that's when Russ Mantle became the first person from the UK to log a million miles on a bicycle. The 82-year-old Mantle has been cycling since 1951, and kept meticulous accounts of his rides, from his competition days to bike tours of the various continents.  
Russ, a former civil servant, said: "I'm completely overwhelmed by the interest in the amount of miles I've cycled.

"I haven't really been going for it, the miles have just naturally piled up because I enjoy cycling so much that's it's just natural to be a mile-eater.

"This year is my lowest mileage year at 8,000 miles. Hitting a million miles is just another milestone. On to the next one. Maybe when I'm 100 I'll make two million!"
Read more about Mantle's accomplishment and see a video at at Cycling UK.
(Image credit: Robert Spanring/Cycling UK)
Source: neatorama