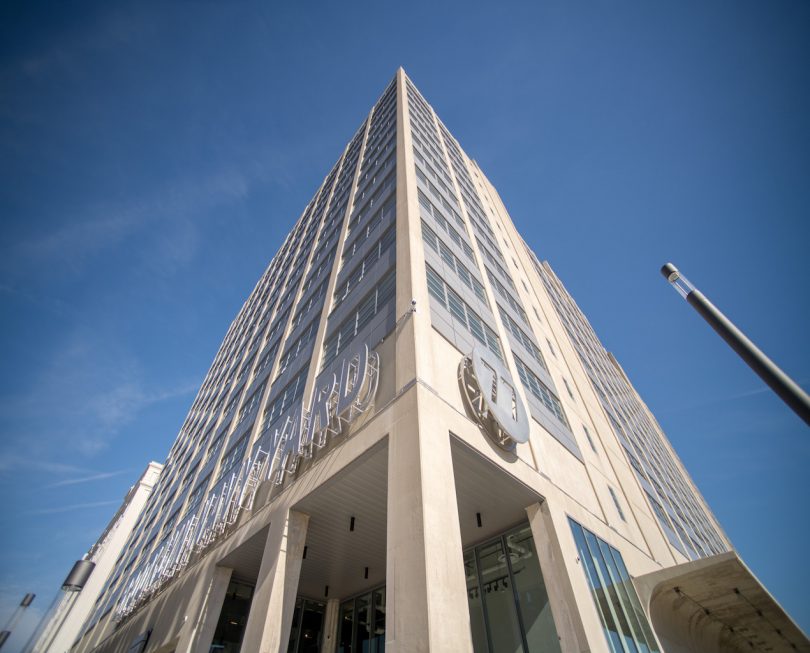 It's almost time to head to New York's creative borough of Brooklyn for BROOKLYN DESIGNS, presented by the Brooklyn Chamber of Commerce! One of the key fairs during NYCxDESIGN week, BROOKLYN DESIGNS will run from May 10-12, 2019 to showcase a new crop of designers, artisans and brands specializing in everything from ceramics and textiles to furniture, lighting and even electric motorcycles. The show will be taking place inside a new home, Building 77, the Brooklyn Navy Yard's newest manufacturing hub.
Some of the highlights of this year's show includes a Textile Arts Center pop-up textile studio, a #madeattheyard showcase that will feature the diverse designs of the Yard, a Magnetic Sound immersive meditation experience, and a listening lounge by Qobuz and Devore Fidelity.
Returning for its fifth year, BROOKLYN BUYS is a marketplace where Brooklyn-based designers and makers will be selling their latest collections. It'll include handmade stationery and home goods by The Great Lakes Goods; books and publications on architecture, art and design from Head Hi who will be setting up a Book Kiosk; ceramics by Ceramics and Theory as well as Demetria Chappo; jewelry by Renee Frances Jewelry; and so much more.
Last but not least, the show will feature a cornucopia of brands that exemplify Brooklyn's creative and innovative spirit. Palo Samko will be showcasing their contemporary furniture made with traditional craftsmanship skills while Caiu Lighting will illuminate with their stone veneer fixtures. Casa Kids will be highlighting their children's furniture line that makes us wish we were the ones using it instead.
This is just a sampling of what you can expect at this year's show. Visit Brooklyn Designs and register to get your tickets today! 

Source: design-milk