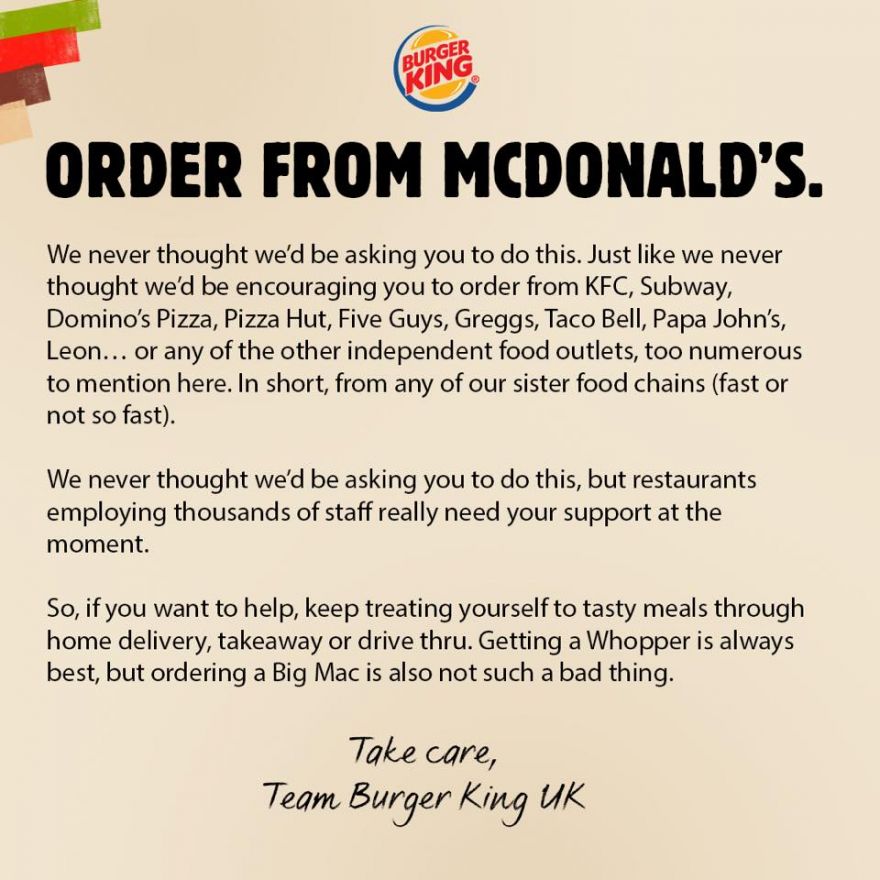 … and other restaurants and independent food outlets as well.
The fast food chain that usually throws shade at McDonald's states that they "never thought [they'd] be asking you to do this."
Is it just me or is it really weird to see Burger King like this? I have to say, however, that this is easily one of the most wholesome things to happen this year.
Well, what do you think?
(Image Credit: Burger King UK on Facebook)
Source: neatorama