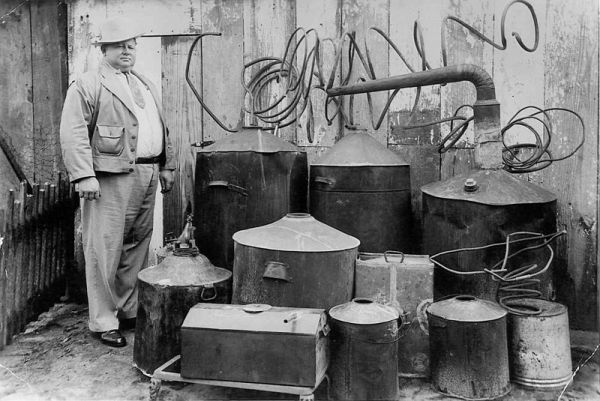 If European visitors to the US are confused about the different tax rates in each state, they must be completely surprised by the different in liquor laws from one state to another -or even by counties within states. Americans are confused, too. Liquor laws vary widely, from places where you can buy liquor around the clock to places where you can't buy it -or even possess it- ever. Some of those laws go back over 100 years.
And so dry counties persist—today an estimated 18 million people are unable to buy a legal drink where they live. Mostly these persist in the south, and a map of dry counties overlaid with one of the Bible Belt, not surprisingly, shows considerable overlap. (Although the penchant for dryness fades as you get closer to the Gulf of Mexico.) The states with the most dry counties are Kentucky, Arkansas and Tennessee. Fact: you can still get arrested for possession of alcohol in some dry counties, as a 69-year-old man in Culliman, Alabama, learned recently.

A survey of dry counties is complicated by the fact that there's considerable variation in laws about what sort of sales are allowed (for instance, near-beer and wine only), and where sales can take place (bars and restaurants, grocery stores). All this confusion dates back to Repeal—once the U.S. Congress lifted the ban on liquor sales in 1933, it was left up to each state to decide if it wanted to outlaw liquor.
Read about the history of liquor laws across America and how the vary at The Daily Beast. -via Metafilter
(Image credit: Texas Alcoholic Beverage Commission)
Source: neatorama