A three-month long show offers a space for dialogue between black female artists and curators between New York, LA, Houston, and London. The collective Black Women Artists for Black Lives Matter (BWA for BLM, for short) was formed in July of last year out of solidarity for the Black Lives Matter movement and the seemingly endless number of unarmed black men killed by police. In such a short period of time, the group has become impressively established in the art world, and now presents in all seven rooms of Project Row Houses in Houston. 
Their first appearance together at The New Museum followed a call by artist Simone Leigh during The Waiting Room, her show that, separately, looked at the notion of medicine in African and diaspora communities. Leigh, shocked by the overwhelming response by over 150 multidisciplinary and experientially diverse artists, now co-curates the exhibition at Project Row Houses.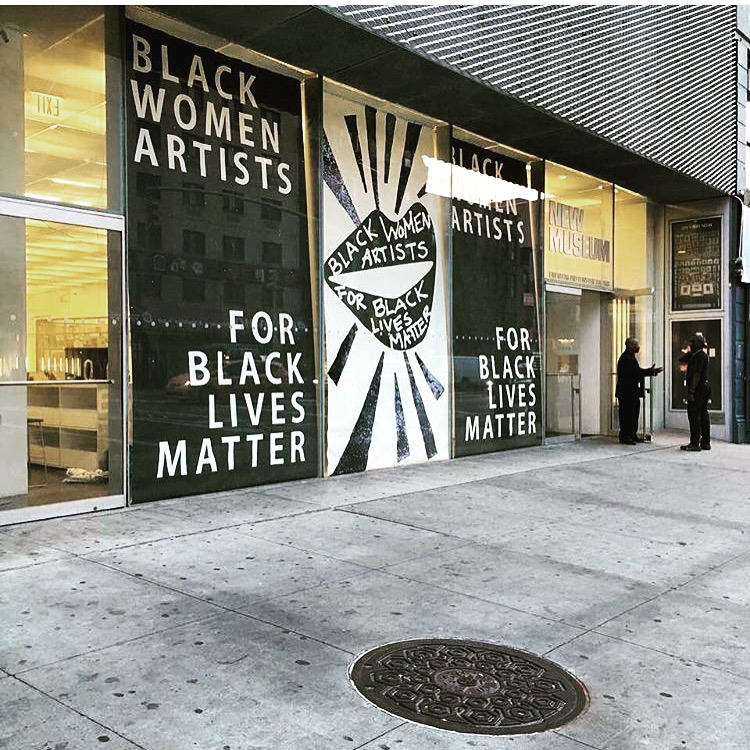 "This is an ideal place for us," she tells Creators. "Houston has a long history with community organizing. They're on a next level and I grew up in Chicago during Operation PUSH."
Social justice and racial discrepancies in art are an inherent factor in BWA for BLM's formation, as are the qualities that art possesses in pushing forward social change and grassroots gatherings. "The histories of Black Women's presence, or lack of presence, is unique in these different cities," she says. "Even the geography of the cities. The way LA is totally spread out, for instance, sort of effects the way we know each other. Even the work is different—there's lots of filmmakers in LA and a lot of painters and sculptures in New York."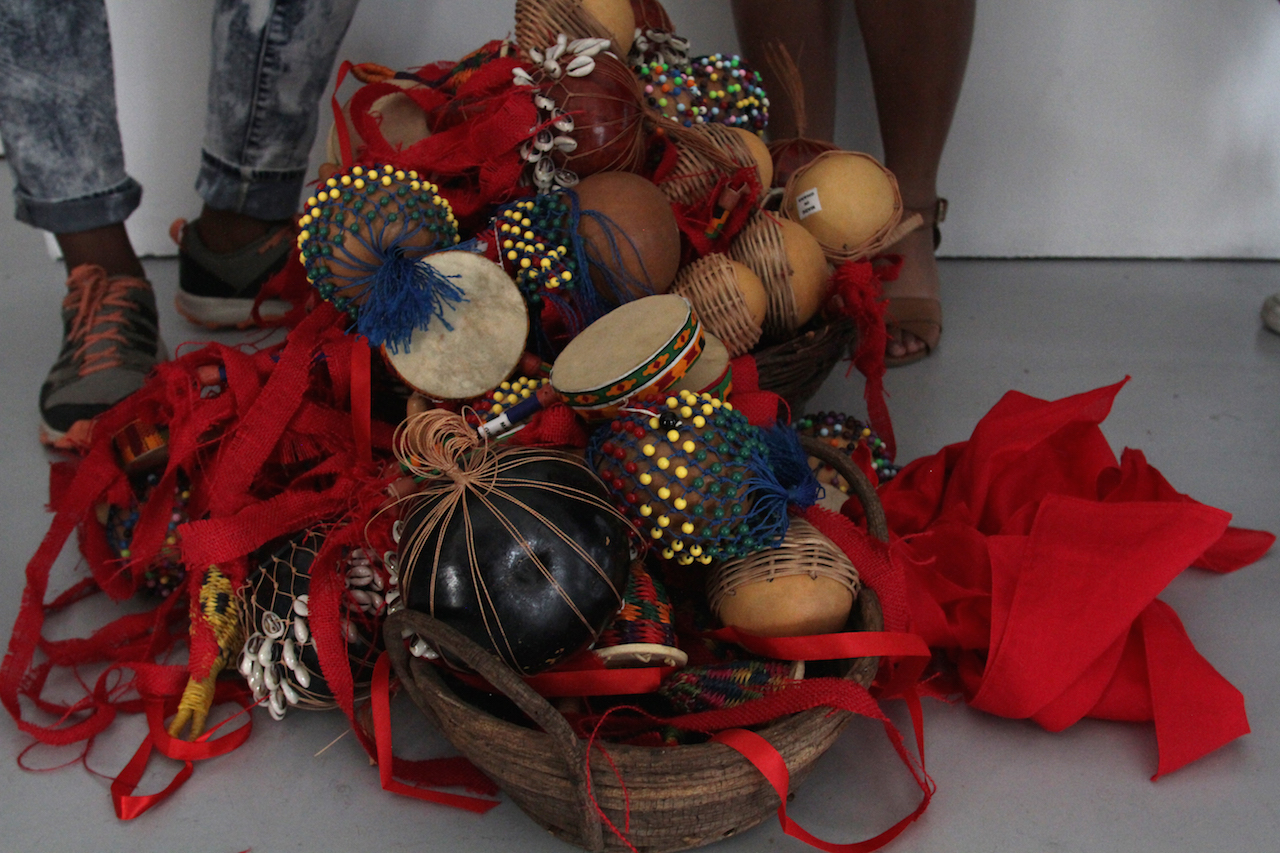 While a continued lack of diversity in the arts sector has been well-documented, more recently with a New York City survey comparing its population with the demographics of its cultural sector, BWA for BLM is focused on community building.
In Houston, each room of Project Row Houses is taken over by a different subgroup of the BWA for BLM collective, representing artist communities in London, LA and four from New York—separated by art practices named Object, Ephemera, Performance and Digital. One room is a dedicated meeting space for the formation of a BWA for BLM chapter in Houston.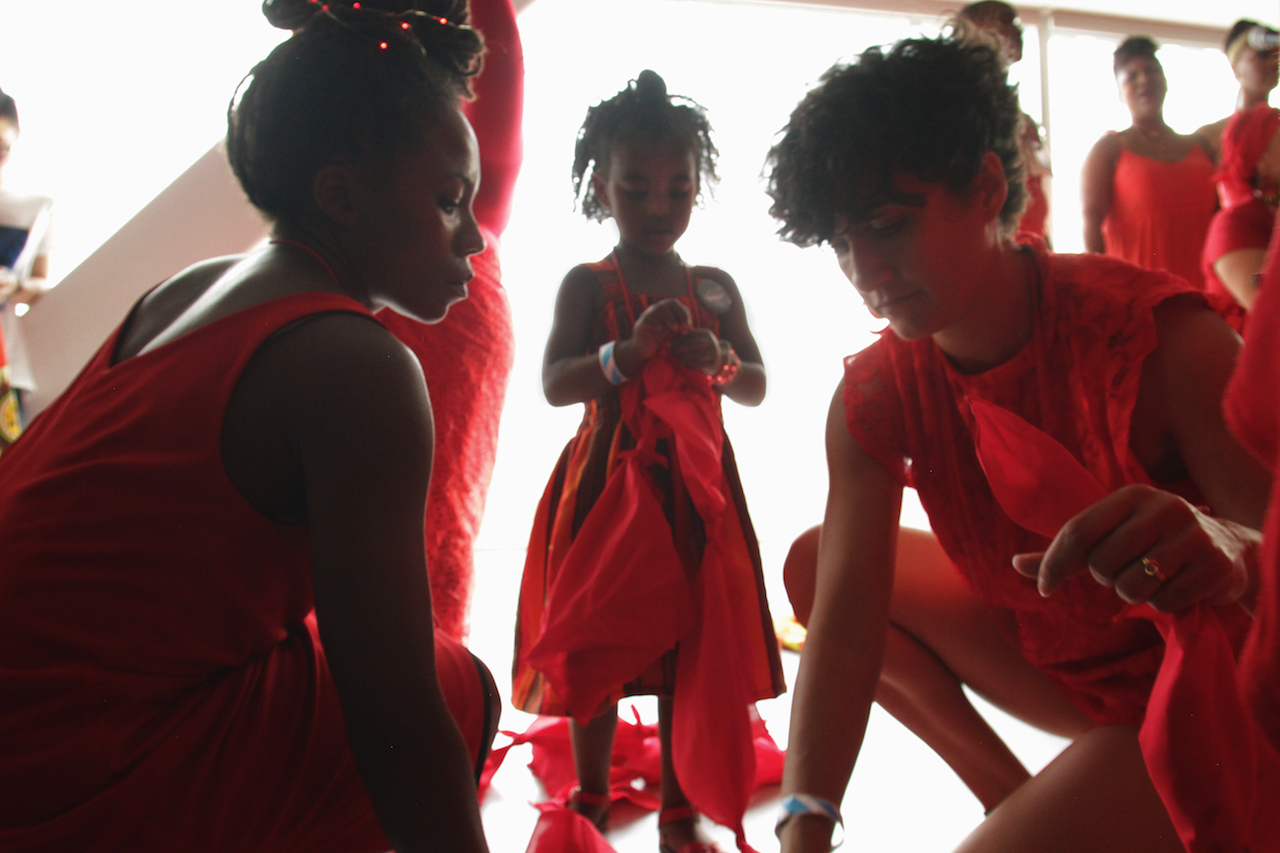 Alexandria Smith is part of New York's Digital group. They have created an audiovisual installation for the Project Row Houses exhibit called Well Read Women, which highlights literature from women of color. "I feel that art has become this elitist inaccessible world where people from the community feel like they cannot become a part of engage with," Smith tells Creators. "That's why I think what we're doing is so important because we are allowing the community to have a voice on a larger platform and in a different space than just in their own communities or neighborhoods."
The Object group presents a room filled with a series of flags touching on traditions found in communities in the Caribbean and West Africa, now very much transplanted in various strands of African American culture.
For their part, the Ephemera group looks at how to create a Self Love Toolkit, while a series of performances exploring the idea of home will be put in and outside Project Row Houses by the Performance group. LA brings an augmented reality piece.
For Leigh, it's less about the work that's on display and more about getting these artists together. "I'm not really focused on outcomes," she says. "I'm interested in the discourse that we're developing, rather than the art products or objects that we create. I think that it's more important to just enjoy the experiences of working together."
It's something that the London BWA for BLM chapter—a group of four called Thick/er Black Lines—is also keen on getting at. It's apparent through their room, which displays a Transport for London inspired map charting the history of Black British art.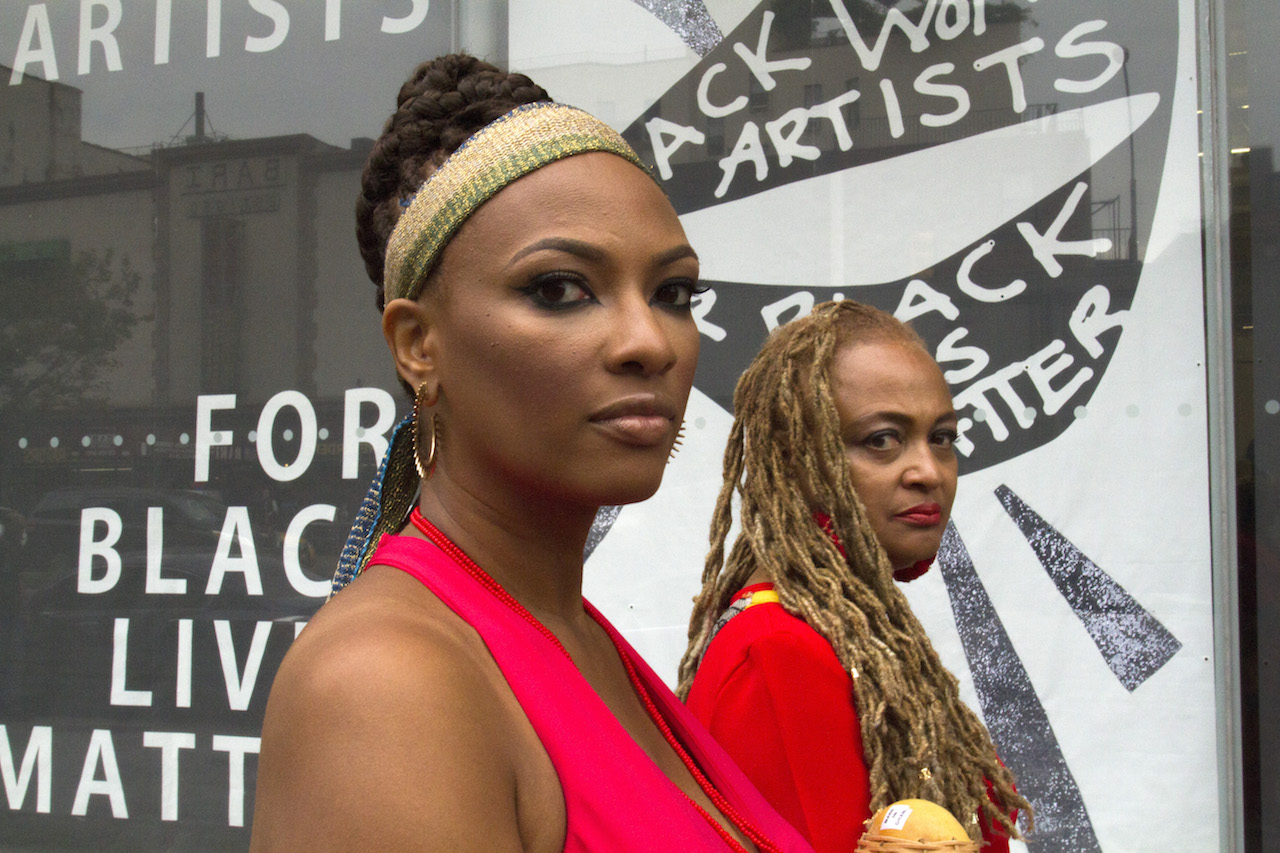 "There's somewhat of a disconnect between the two diasporas," says London independent curator Rianna Jade Parker. "In the UK, we know much more about the American experience because their history is taught in school, whereas ours isn't. We need to learn much more about each other, start again and build some bridges."
Visibility of the heterogeneity of the Black experience has become a vital part in continuing to form the BWA for BLM powerhouse of talent, believing that there's strength in numbers that understand each other.
"So we're going to tell you what it's like to be a Black female artist in the UK, and then you're going to tell me what it's like to be a Black female artist in LA, New York and everywhere else," says Parker. "And that's great."
Black Women Artists for Black Lives Matter is on now until June 4, 2017 at Project Row Houses. See more here. 
Related:
Airbrushed T-Shirts Mourn Black Women Killed by Police

BronxArtSpace Presents a Rethinking of Black Rage and Resistance

With Joyful Photos, a 19-Year-Old Artist Confronts Media Bias Against Black Male Teens
Source: vice.com