Notice: Read the description before watching this video.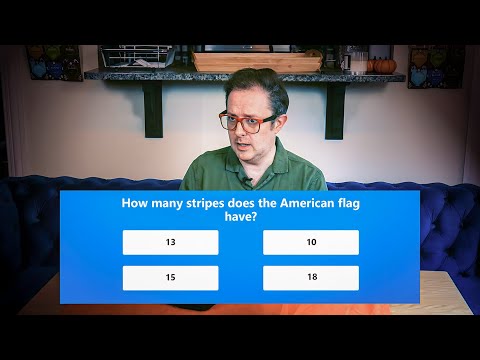 We often read about the US citizenship quiz and how most Americans from birth wouldn't be able to pass it. That's concerning, because it's a rather short test. Encyclopedia Brittanica has a much bigger quiz about US history, geography, and government. Laurence Brown of Lost in the Pond (previously at Neatorama) took Brittanica's United States of America Quiz to see how much he's learned about the US since he moved here. To compare, you'll have to take the test yourself before watching the video.
I took the test and scored 52/60. I would have scored 53, but I didn't realize that it was timed until I missed one due to hesitation. You have ten seconds to answer each question. I would have known that if I watched the video first, but I also would have learned a bunch of the answers, too, and that's not fair. But rest assured that you'll get some of them right by just guessing, and if you're quick, you can get some answers right by process of elimination. Good luck!
Source: neatorama