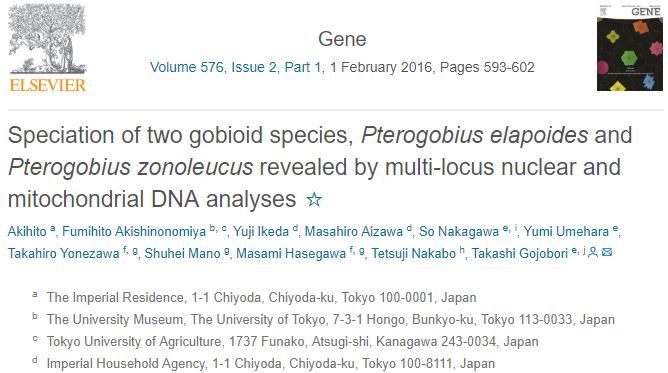 This recently published scientific paper (about the goby fish) is kind of unique. Can you spot something unusual about it?
Give up?
Check out the authors: the first author only has one name, Akihito. But you can call him Emperor Akihito.
Yup – thatEmperor Akihito.
The second author is also special.
via GeekPress
Source: neatorama