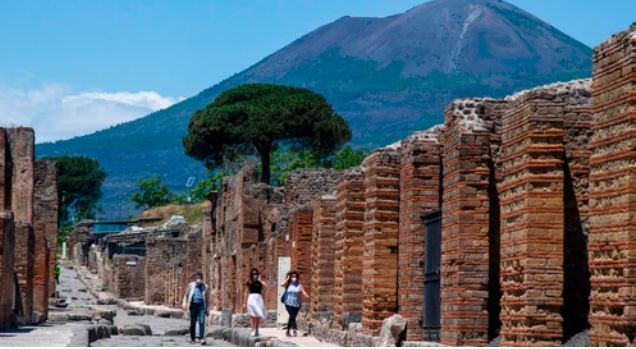 She should not have stolen it in the first place. This Canadian woman decided to return the ancient artifacts she stole after fifteen years of bad luck. The woman, named Nicole, went to Pompeii in 2005 and took two ancient white mosaic tiles, a piece of a ceramic wall, and fragments of an amphora case. Nicole returned these artifacts along with an apology letter, as Vice details:
"I was young and stupid. I wanted to have a piece of history that no one could have," Nicole, now 36, says in the letter.
Nicole has since blamed her heist on years of terrible luck, including two battles with breast cancer, a double mastectomy, and her family's financial struggles.
"We are good people and I don't want to pass this curse on to my family or children," the letter says. "Forgive me for the gesture made years ago, I learned my lesson…I am asking the forgiveness of the Gods."
Nicole then writes that she plans to visit Italy soon, so she can apologize in person.
Image via Vice
Source: neatorama