When eco-conscious designers Mehdi and Amandine joined forces to create Carret Design, they set out to create modern rugs that were as sustainable as they are stylish, and to disrupt their industry's status quo, encouraging more eco-friendly innovation. "We have worked hard to create the most ecologically relevant rugs possible. Instead of using polluting or animal-derived materials, we reuse plastic waste abandoned in our oceans." says the duo. Every Carret Design rug is responsibly made in Denmark using the brand's buzz-worthy material – Econyl – a sustainable fiber made from recycled plastic waste collected from the oceans, making every rug 100% recycled and fully recyclable. The cherry on top? Carret Design's eco-friendly rugs have officially landed in the Design Milk Shop. Read on to learn more about our favorites.
Blish Rug
Blish Rug
The Carret Design Blish Rug strikes the perfect balance between bold use of color, a soothing gradient, and a timeless modern design. The curved orange gradient brings warmth and a pinch of retro nostalgia to any space, yet remains totally accessible thanks to its timeless, earth-toned base. Because you should never sacrifice function for fashion, Carret Design rugs have an ultra-soft feel for extra coziness.
$289 – 749
Haag Rug
Haag Rug
Inspired by minimalist Nordic design, the Haag Rug's timeless graphic print and simple, contrasted colors are sure to play nicely with nearly any decor style. The rug's soft neutral base color is paired with striking clean lines that intersect throughout, adding geometric interest to any space – while still sharing the spotlight with other features in your home.
$289 – 979
Uniq Rug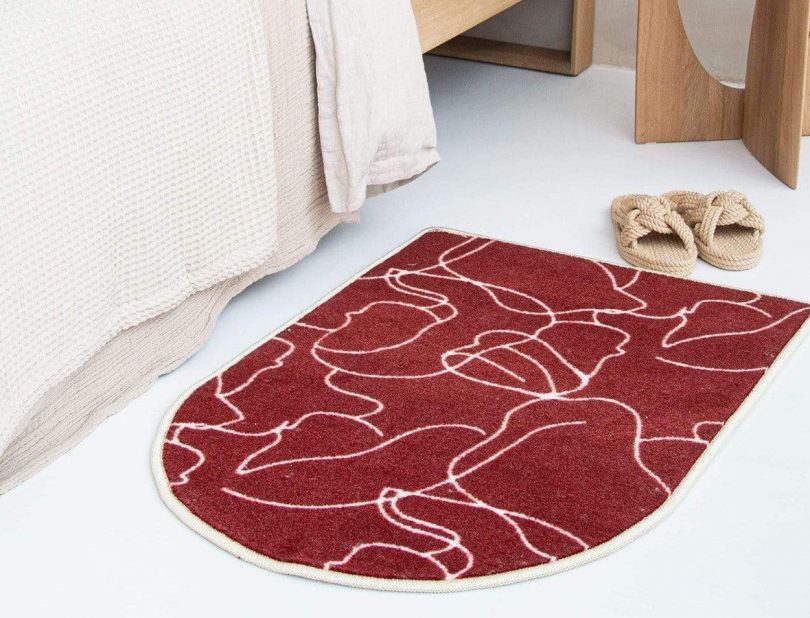 Uniq Rug
Carret Design's Uniq Rug uses soft curves and minimal contours to embody a creative ode to the beauty and diversity of women. Its bold warm colorway, contrasting curved lines, and arched shape make the Uniq Rug a beautiful accent to your living space – perfect for your bedside, kitchen, or entryway! Note: Every Carret Design rug is made to order (and 100% worth the wait) so you get the added pleasure of knowing your rug was specially made just for you.
$349
Faré Rug
Faré Rug
Pulling inspiration from Moroccan colors and landscapes, along with a minimalist Scandinavian design sensibility, the Faré Rug is perfect for those who prefer to incorporate color in small doses. The neutral base color of this ultra-soft rug blends seamlessly with any space, while the minimal stair-like shape and rectangular frame add a geometric touch and pop of color – bringing added personality and comfort to your home.
$289 – 979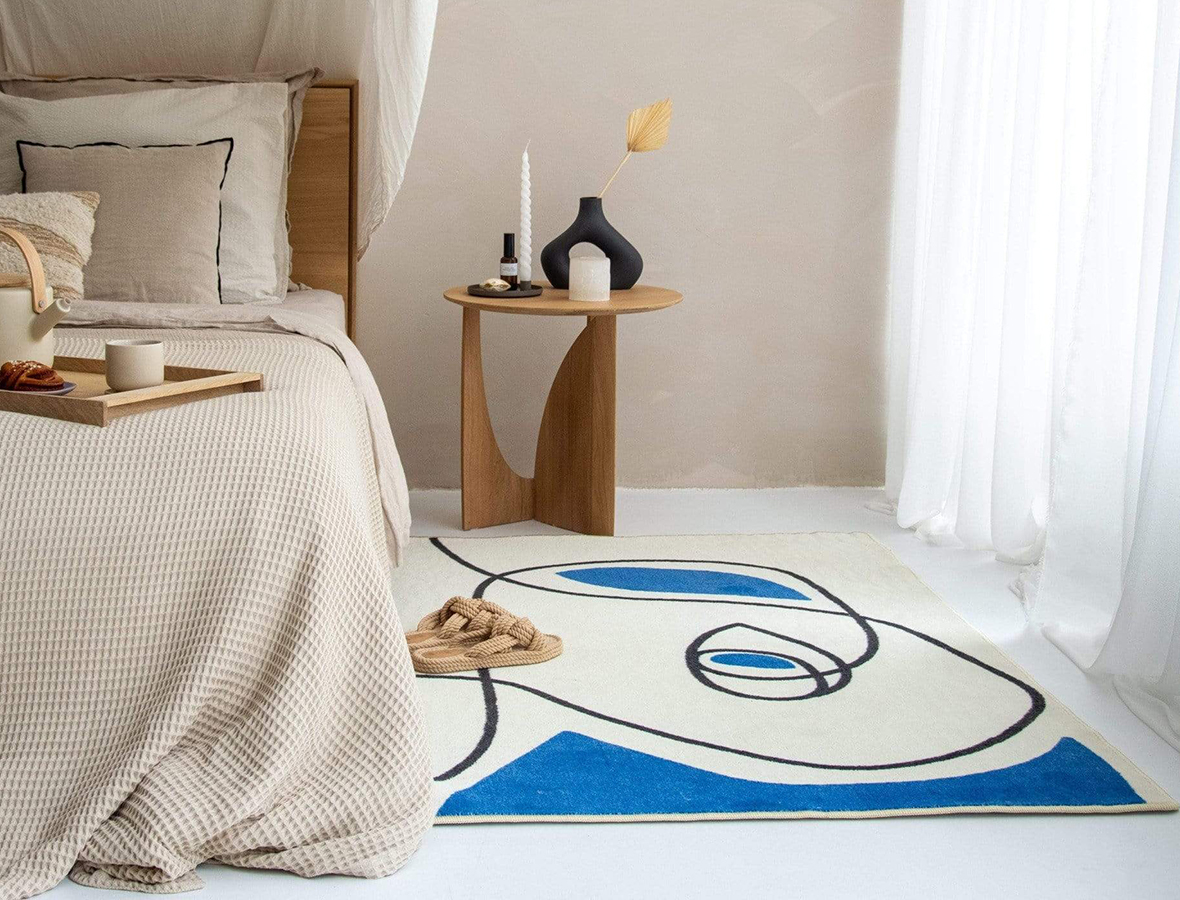 Otto Rug
Otto Rug
Influenced by abstract and surrealist artists of the 20th century, the Carret Design Otto Rug stands apart from others in the brand's lineup due to its eye-catching blue shapes and abstract style. The aquatic cobalt hue brings levity and brightness to your space, especially when layered on the rug's natural toned base. If you're looking to instantly modernize your space and dip your toe into cool colors in the process, the Otto is for you.
$289 – 979
>>> For more Carret Design, visit the Design Milk Shop here! <<<
Source: design-milk