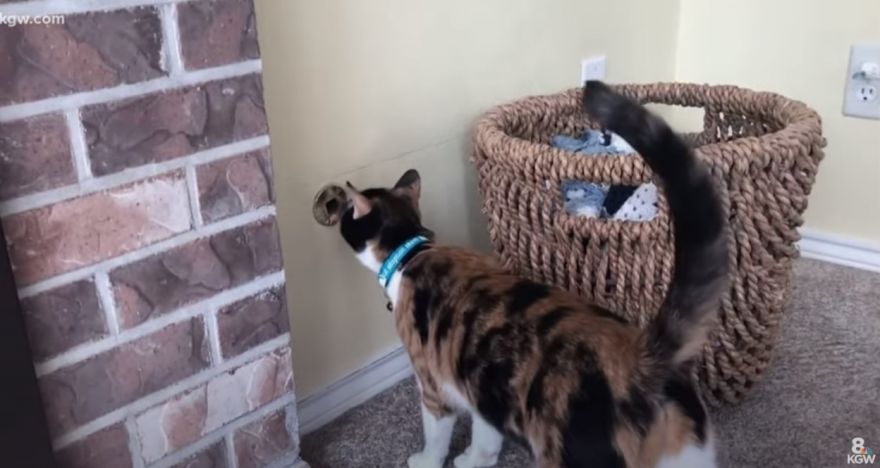 Dogs have been known to alert their families whenever they notice something wrong in their homes. This phenomenon has been reported a few times in the past. Cats, on the other hand, are not as communicative as dogs, but it doesn't mean that they don't alert their families, as they do it, too, but in their own way.
A rescue cat was reported to have rescued a family in Oregon from a disaster after noticing a gas leak in their home.
Sandi Martin said she was playing at her Lake Oswego home with Lilly, the cat she recently adopted from Cat Adoption Team in Sherwood, when the feline started sniffing at a fireplace valve in a way that struck Martin as unusual.
"I went over and sniffed and there was a natural gas smell," Martin told KGW-TV. "It was very faint so I didn't really trust my nose. Then I asked my husband to sniff it, and he sniffed it, too."
The couple contacted NW Natural, their gas company, and they were told to shut off everything in the room, including their phones, and open all available windows and doors.
[…]
Martin said Lilly has extra toes on her feet, a trait that is considered lucky in cats. She said the gas experience confirmed the feline's good fortune.
The family has indeed been lucky.
(Image Credit: KGW News/ YouTube)
Source: neatorama