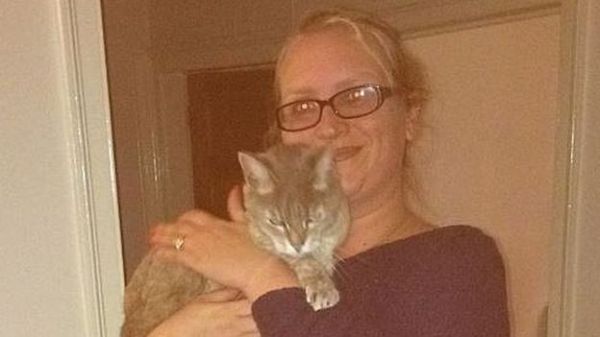 A British cat named Hatty found herself in a pickle. Friday, she was discovered stuck 30 feet up on the Royal Albert Bridge between Plymouth and Saltash, possibly scared by a passing train, after having been missing from her home for several days. A rescue operation was launched, with a fire brigade bringing in their longest ladder and hacking away at undergrowth. Network Rail was ready to stop trains from crossing the bridge in order to save Hatty. The cat's owner, Kirsty Howden, stood by. Despite luring Hatty with treats, the cat would not come within reach of the firefighters. After several hours, the rescue was finally called off. But Wednesday night, Howden heard a meow.
Ms Howden, 39, said the mischievous moggy wandered back home from the bridge – 500ft (152m) away – at about 23:00 BST.

The mother-of-three said she was just about to join a second rescue attempt when she "heard a miaow outside".

"She is a bit skinny and smelly, very vocal and has now headed upstairs and put herself to bed," Ms Howden said.
Isn't that just like a cat? Read more of the story and see pictures of the rescue attempt at BBC News.  -Thanks, WTM!
Source: neatorama