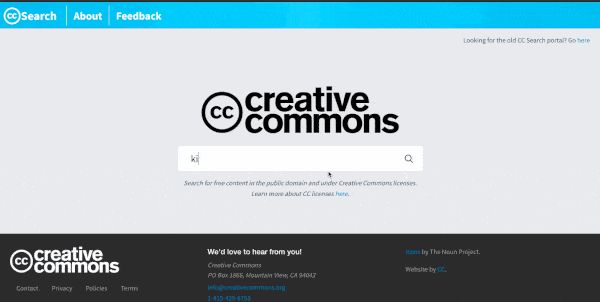 Which is good news for many online authors who are just starting out in digital publication and have no resources to get high quality images especially for very specific topics. Now, aside from other free license photo sources, Creative Commons will now add 300 million images for easier attribution through CC Search.
CC Search searches images across 19 collections pulled from open APIs and the Common Crawl dataset, including cultural works from museums (the Metropolitan Museum of Art, Cleveland Museum of Art), graphic designs and art works (Behance, DeviantArt), photos from Flickr, and an initial set of CC0 3D designs from Thingiverse.
Aesthetically, you'll see some key changes — a cleaner home page, better navigation and filters, design alignment with creativecommons.org, streamlined attribution options, and clear channels for providing feedback on both the overall function of the site and on specific image reuses.
via Kottke
(Image credit: Creative Commons)
Source: neatorama