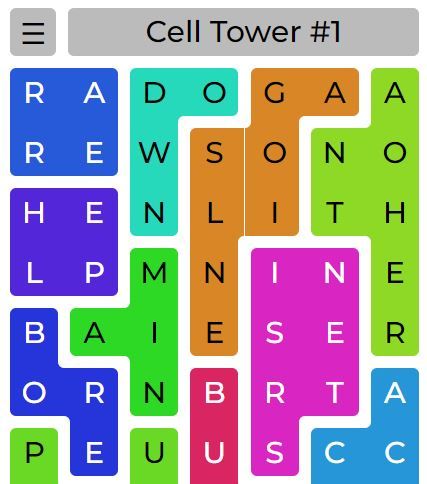 Sick and tired of playing Wordle? Here's something that may replace that daily word game obsession: Cell Tower by software developer Andrew Taylor.
It's a game of finding hidden words in a stack of random letters. You may immediately see certain words in all of those letters … but the way to solve the game is to utilize ALL of the letters to make words, not just some letters.
Like Wordle, there's a Cell Tower game released daily. Try to see if you can solve it without asking for a hint (which will make the game not count towards your streak).
It's harder than it looks, but it's quite a bit of fun!
Source: neatorama