Chalice Cover, 16th century
akwong
Wed, 12/01/2021 – 16:27
Photo credit: Archivo Digital de las Colecciones del Museo Nacional de Antropología. INAH-CANON.
Image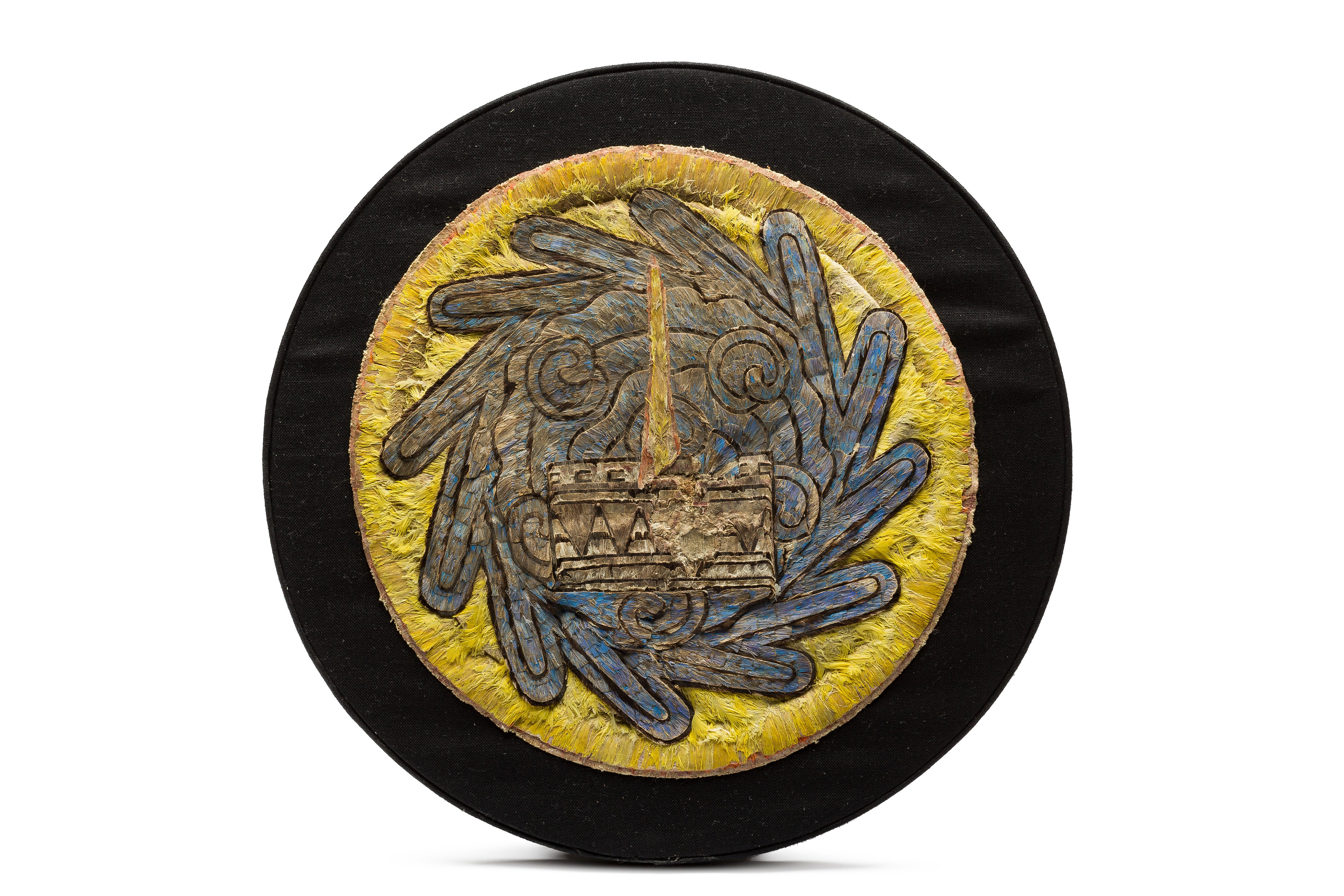 Tombstone
Mexico, Hidalgo
Feather mosaic
Museo Nacional de Antropología
EX.8900.7
Exhibition Drawers
Exhibition Drawer Title
Audio Guide
Exhibition Drawer Body
This rare feather mosaic may be one of the earliest of its kind produced by Indigenous artists after the Spanish invasion. The imagery, comprised of blue cotinga, yellow and orange macaw, and black duck feathers, creates a visual metaphor for the Eucharist using Nahuatl iconography: the swirling waters of creation (atl) sustain a rectilinear cornfield (milli) from which an upright hoe (huictli) emerges. Together, against a resplendent halo of yellow feathers, these elements build the word ahuinomilli, "precious water." This glyphic eucharist simultaneously evokes the Mesoamerican cosmic order, the hoe reminiscent of the mixpantli as described in Book 12 of the Florentine Codex.
Exhibition Drawer Open
On
Source: lacma.org