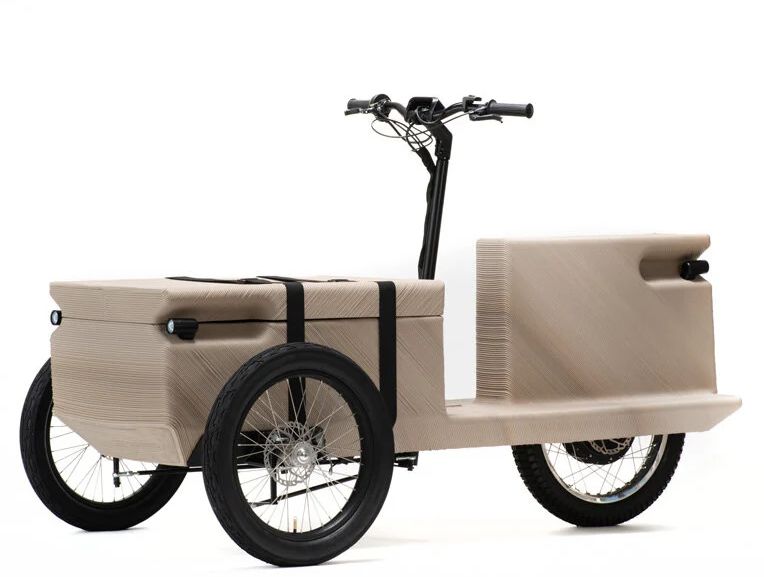 This is the Zero Emissions Utility Vehicle, or ZUV for short. It is an electric vehicle designed by the Viennese social enterprise EOOS Next, in collaboration with The New Raw. With it being an electric vehicle, and with its 3D printed chassis made from 70 kg of recycled plastic, the ZUV is very eco-friendly. But that's not all, as it is also family-friendly.
ZUV seats two passengers at the back while the box at the front can either hold two small children or cargo. to reduce complexity and cost, the vehicle has no pedals and it's driven by a rear hub motor. the two front wheels provide steering. ZUV has a top speed of 25 km/h in urban areas, classifying the vehicle as a bicycle, and can travel 50 km on a single battery charge. in total, ZUV weighs approximately 100 kg and can carry a payload of 200kg.
For some reason, the ZUV looks like a vintage vehicle, yet at the same time it looks modern. I'm confused. But one thing's for sure: it looks gorgeous.
(Image Credit: Studio Theresa Bentz via DesignBoom)
Source: neatorama