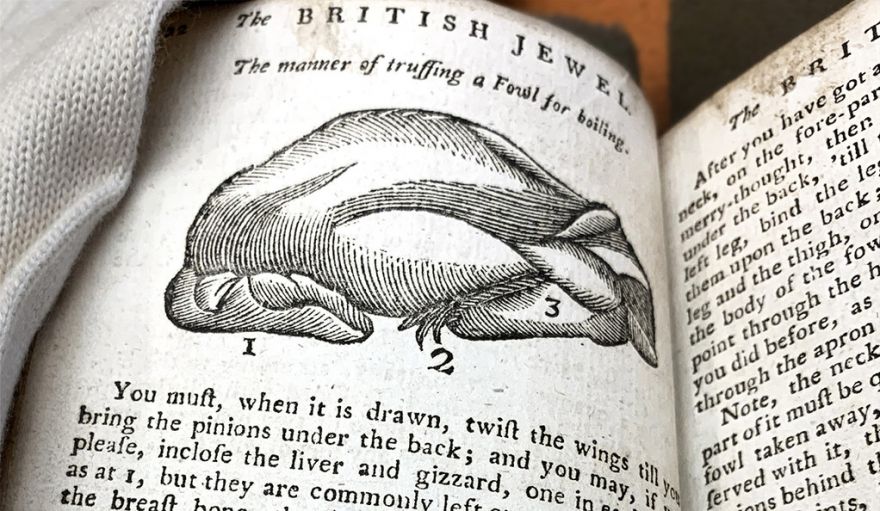 With Thanksgiving drawing near, people across the country must be preparing meticulously by now. Throwing a turkey into the oven and waiting for the timer to to pop are of the good old days now. Preparing a Thanksgiving meal has "become a taxing, high-stakes enterprise."
In 2019, a proper turkey must — at minimum — be submerged for 24 hours in salty-sweet brine to safeguard guests from dry breast meat, the ultimate culinary failure. Ambitious cooks will deep-fry their (brined) turkeys in a cauldron of scalding oil — adding a bracing element of danger to the holiday meal — or they'll smoke them over hickory chips on the backyard grill. While crispy, golden skin remains the hallmark of a perfectly cooked turkey, today's cutting-edge birds often feature fancy glazes made of cider, citrus, coffee, curry, etc.
Don't want to go through the trouble of brines, barbecues, glazes, and cooking oil? Try going classic and seemingly travel back through the ages — to the time when Thanksgiving occurred over candlelight, ovens were still wood fired and not electronically-powered, and the people that gathered to the table probably did not bathe. Transport your family and friends to 18th century Thanksgiving and have an unforgettable time with them.
Yale's Beinecke Rare Book & Manuscript Library has resources to guide your gastronomic time travel.
"The Beinecke Library houses one of the world's largest and most dynamic collections of rare books and manuscripts, including many historic and culturally significant cookbooks, and we've been delighted by how faculty use these resources in teaching," said E.C. Schroeder, the library's executive director. "Diligent researchers doubtlessly will also discover any number of intriguing recipes on which to base a crowd-pleasing holiday meal."
In the library's collections you'll find "The New British Jewel or Complete Housewife's Best Companion," a slender volume from 1785 that offers "a choice variety of useful family receipts [recipes]," plus gardening tips, home remedies, and, helpfully, "a method of restoring to life people drowned, or in any other manner suffocated."
More details about this one over at YaleNews.
(Image Credit: YaleNews)
Source: neatorama