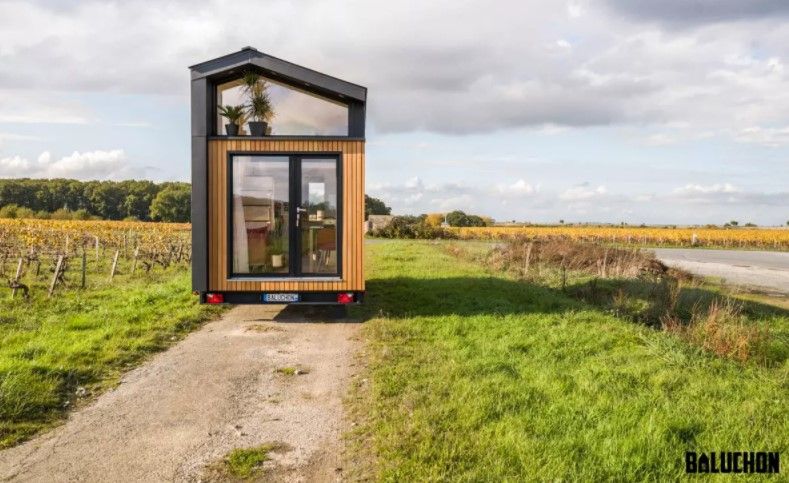 One of the advantages of living in an RV or a tiny house is that you'll have an ever-changing view (provided that you move from place to place from time to time). To maximize this advantage, this tiny house called the Ala Köl has wide windows, which not only offers the people living in it a wide view of the outside, but also lots of natural light. Also, to minimize the known disadvantage of RVs and tiny houses — lack of elbow room — the Ala Köl only has a simple but neat interior.
The Ala Köl tiny house is named after a lake its owners once visited together while traveling in Kyrgyzstan. It features a modern exterior design and is based on a double-axle trailer. It's finished in cedar and aluminum, with a spruce frame.
Learn more about this over at New Atlas.
(Image Credit: Baluchon/ New Atlas)
Source: neatorama