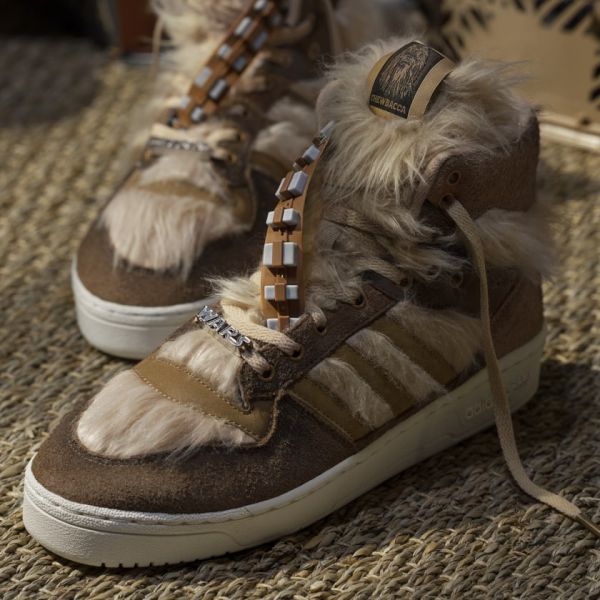 Adidas is rolling out a series of limited edition sneakers to celebrate the 40th anniversary of the greatest Star Wars film ever, The Empire Strikes Back. First there were Bobba Fett sneakers, then Darth Vader sneakers, but now they've unveiled a Chewbacca design so insane it's worth sharing here.
Don't get us wrong, we definitely think the 'ol "walking carpet" deserves his own sneaker, and the Rivalry Hi, with its tall silhouette, was a perfect choice, but there had to be a better way to get "Chewbacca" across to people than by covering this sneaker in faux-fur and draping a belt over the laces. Featuring a mixed upper of leather, suede, and faux fur in a mix of raw desert, mesa, and chalk-white colorways, the Chewbacca Rivalry Hi looks more like a collector's item than an actual functional piece of footwear. Maybe that's the point.

See the sneakers from all angles at Uproxx. If you have £119.95 ($155), you can order them from Adidas UK starting on October 21st.
Source: neatorama