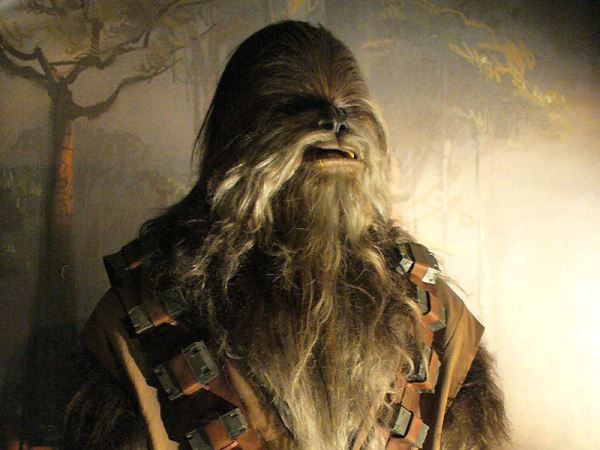 An iconic character etched in the annals of cult history has now, as it is said in the popular space saga, "become one with the Force". The actor Peter Mayhew may have passed away but his memory and legacy lives on in the hearts and minds of Star Wars fans the world over and even beyond the galaxy.
We remember Chewbacca as the hairy, bellowing Wookiee who was the trusty sidekick of Han Solo and many have done impressions of his characteristic lowing but have you ever heard him speaking English? It turns out Chewie does it quite well.
During the filming of Star Wars: Episode V The Empire Strikes Back, actor Peter Mayhew, in costume as Chewbacca, spoke aloud in English (rather than Wookiee) in order to give Harrison Ford's Han Solo context for their dialog.
-via Kottke
(Image credit: Leandro Neumann Ciuffo/Flickr; Wikimedia Commons)
(Video credit: Eyes on Cinema)
Source: neatorama