A weekend-long DIY festival titled 2nd Floor Rear showcases apartment galleries, migrant projects, and experimental collaborations taking place in various Chicago neighborhoods. From
art in cars and handbags to wandering theater, walking performances, and unauthorized public art installations, the festival helps underfunded and under-appreciated alternative spaces get some exposure.
"In addition to showcasing the artwork itself, 2nd Floor Rear celebrates the local communities of artists that coalesce around the different neighborhoods, subcultures, and kinds of art being made," says Katie Waddell, 2nd Floor Rear Festival's founder and director. The festival was inspired by a network of the avant-garde artists, the Neoists, who organized international apartment festivals, and Nuit Blanche, an all-night public art festival that turns the city into a space for art installations and performances.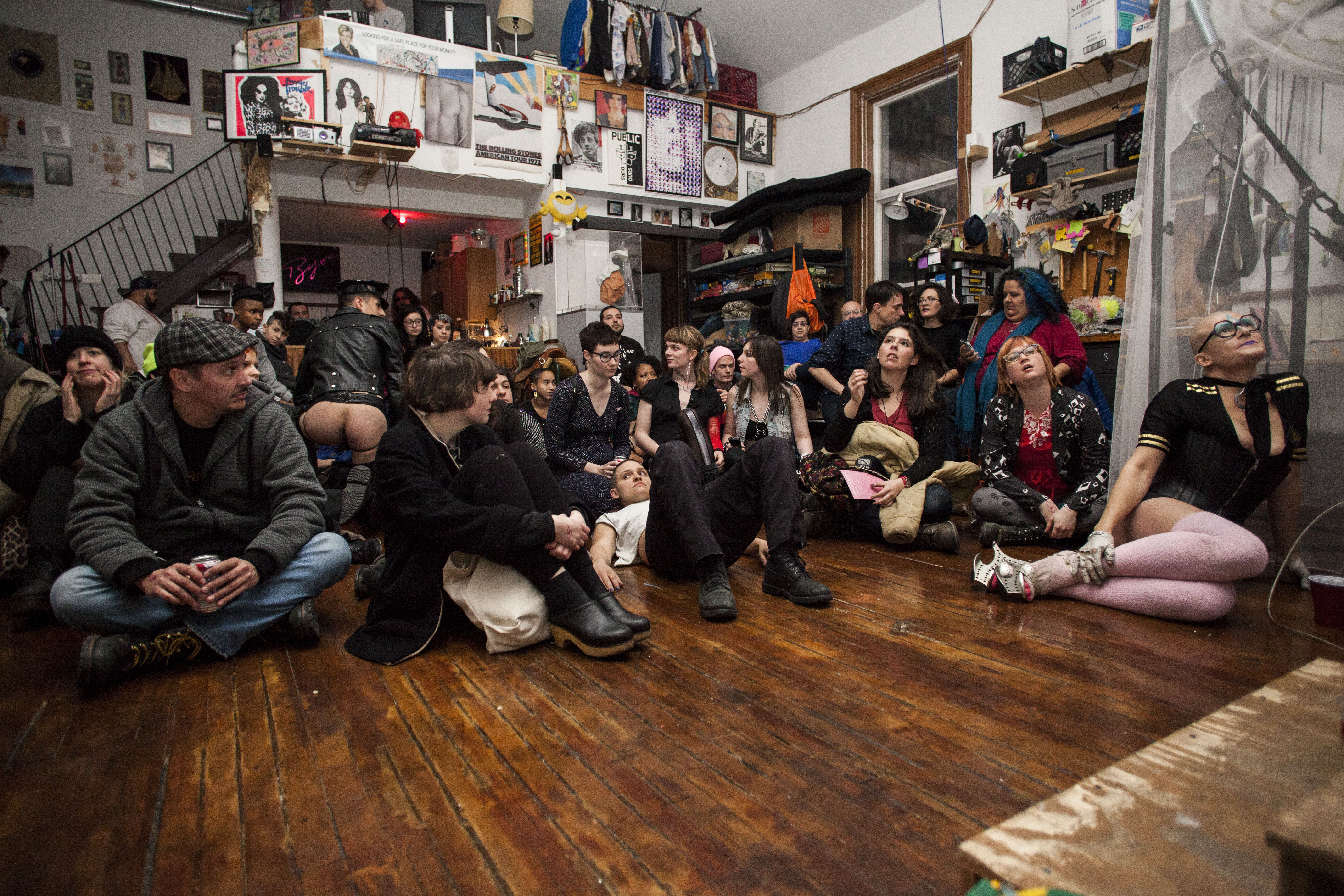 "It's a combination of the freewheeling, avant-garde APT festival that's all about intimacy with the work and being a part of a network (and having the freedom to experiment because the work is being shown on the artists' turf) with the more structured, public facing Nuit Blanche festival that also takes place within a more condensed timeline and incorporates organizations and urban spaces," Waddell tells Creators.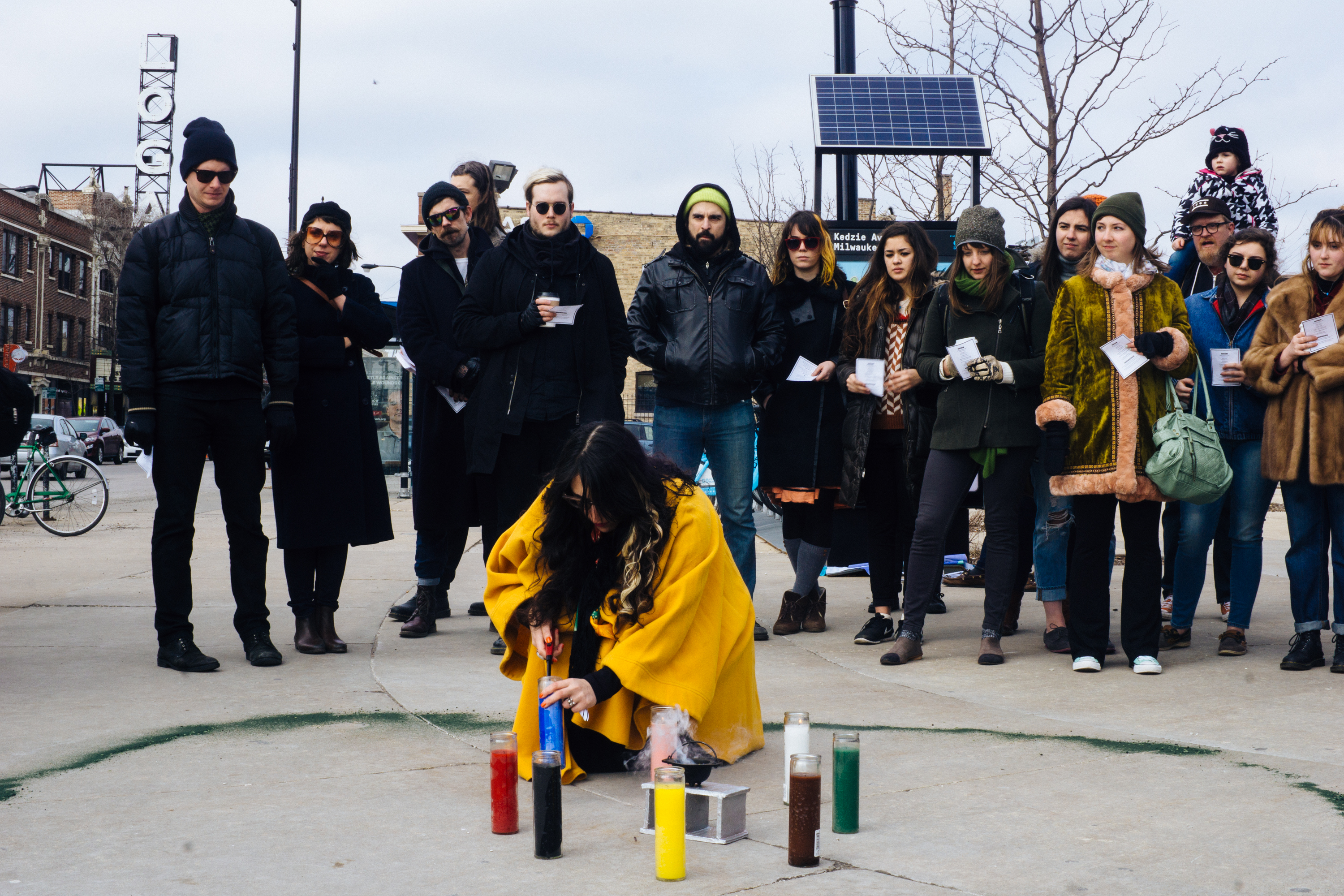 This year, the festival was focused on unpacking artists' different relationships and approaches to ritual. JCSpaceRadio at Hume Chicago transmits natural body frequencies in the form of a mobile participatory installation. Colabo invited audiences into their home to bring new rituals to their domestic space, while The Trickster Quartet's home opera uses improvisational sound and movement scores, butoh and vocal training techniques, live video feed, and glitch art to "reroute some energetic phlegm." Performance pieces by Lauren Sudbrink (Wish Piece) and Open Heart Surgery Theatre (In Silence From Dawn Till Dusk), both served as acts of empowerment responding to political events and their subsequent effects on communities in the US.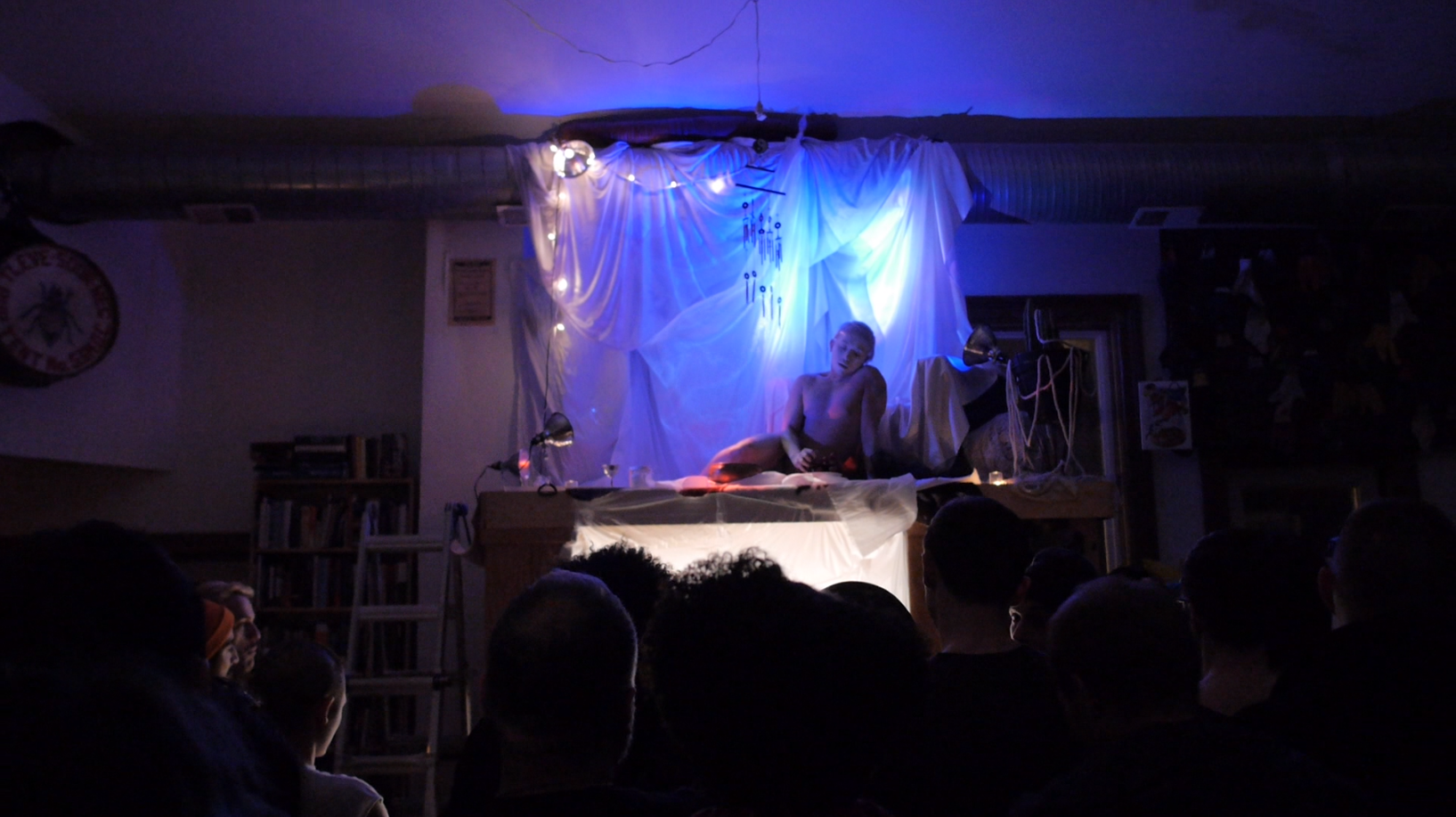 Since 2012, 2nd Floor Rear has shifted its mission from visual contemporary art in apartment galleries to participatory work in all kind of spaces and changing its one-day ephemeral culture to a weekend-long format. The concept of bringing the audience to truly intimate spaces where Chicago's art scene and culture originates remains the same. Says Waddell, "In Chicago, most of the major arts and culture institutions and events are concentrated downtown, in high-traffic tourist areas, but, one could argue, most of the local culture is made out in Chicago's neighborhoods, and each neighborhood has a very different thing going on."
Click here to read more about 2nd Floor Rear Festival.

All year, we're highlighting 50 States of Art projects around the United States. This month, we're covering Illinois, Indiana, South Carolina, North Dakota, and Hawaii. To learn more, click here. 
Related:
Meet the George R.R. Martin-Endorsed New Mexico Collective Saving America's DIY Venues | #50StatesofArt
Inside the Artist-Run Website Curating Minnesota's Art Scene | #50StatesofArt
15 Years of Utah Arts Reportage, From Sun Tunnels to Outsider Art | #50StatesofArt
Source: vice.com