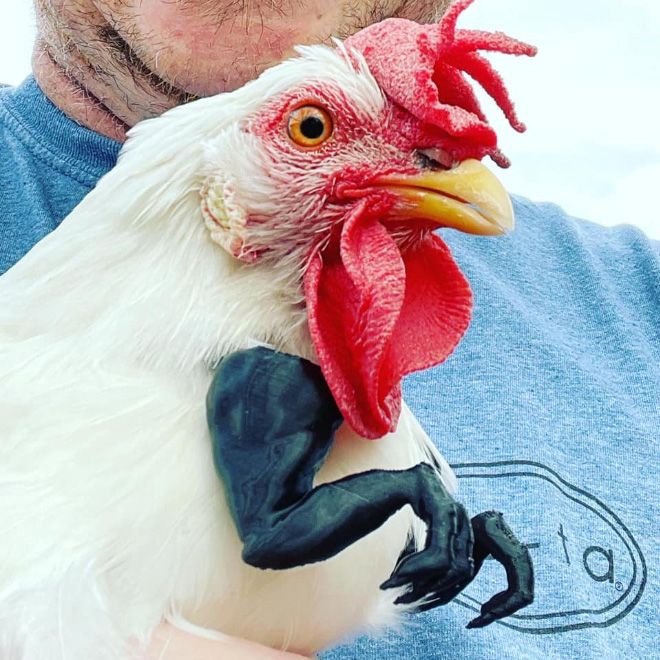 It is said that birds such as chickens and ostriches are the closest living relatives of the now-extinct Tyrannosaurus rex. It is kind of difficult to believe that the T-rex evolved into a chicken, but I guess that explains why chickens could be aggressive sometimes.
Twitter user Just Jo Nah probably has been inspired by that scientific discovery.
[He] fired up his 3D printer and gave his pet chicken these beautiful T-Rex arms. If you are looking for reason to buy a 3D printer yourself, this is it.
The result is this.
For those who already have a 3D printer at home, he has uploaded a blueprint so you can make a set of arms yourself, and you won't have to search where to order them online.
As you may know, chickens with doll arms have been featured here some months ago, but this one clearly looks better.
Well, what do you think?
(Image Credit: Sad and Useless)
Source: neatorama