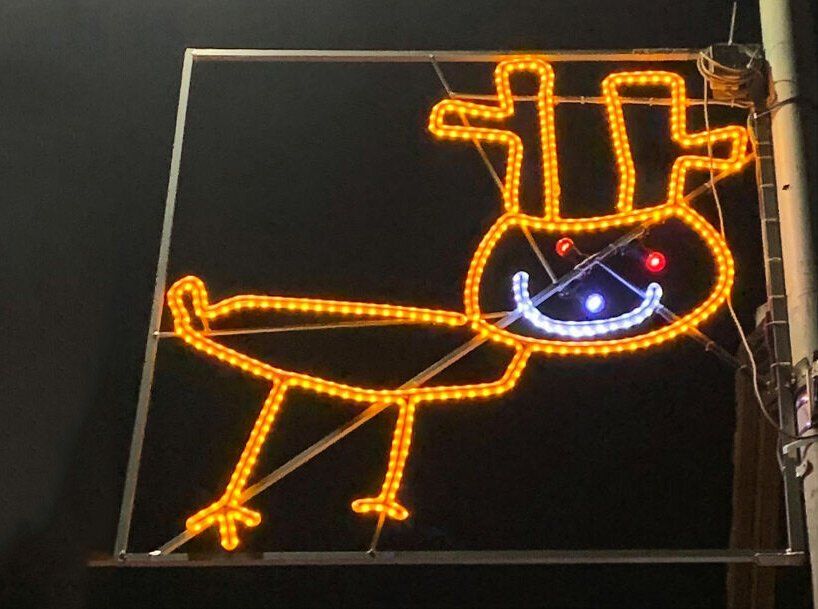 Every year, the small Scottish town of Newburgh turns a local child's drawing into a Christmas light on public display. For nearly two decades, the town has added a new light to a particular lamppost. BBC News describes the mysterious origins of this project:
The tradition is now in its 19th year, but no-one remembers who started it.
Shona Gray, head of Newburgh Action Group, who organise the lights, told BBC Scotland: "It might have been that there was a teacher from the local school on the committee that year, but no-one remembers.
"All we know is it became an annual competition and all the schoolchildren entered their drawings, with one being chosen to turn into a light." […]
Shona said: "Lamppost 15 is always the new light. It's opposite St Katherine's Court where we gather for the light switch-on.
You can see more photos at Design Boom.
Photo: Newburgh Action Group
Source: neatorama