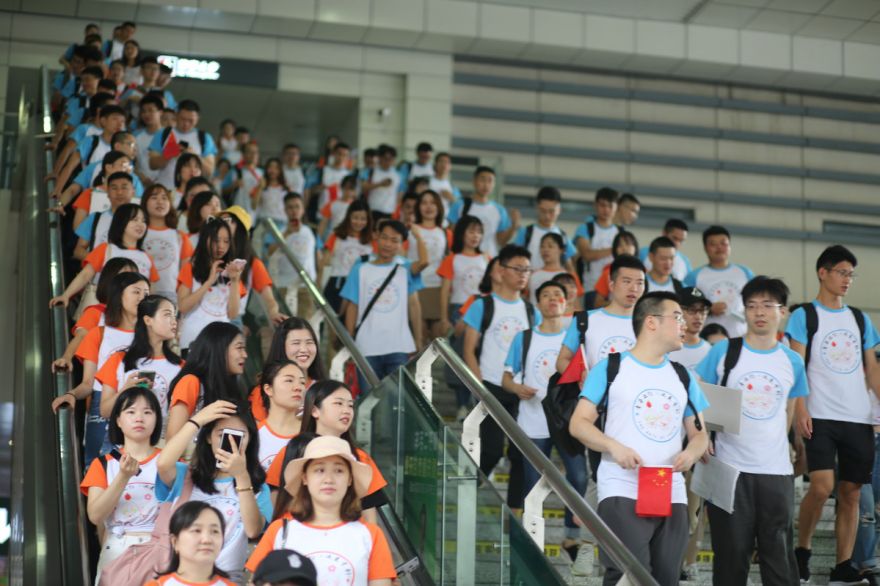 China is currently experiencing its lowest marriage rate in 11 years due to lack of interest in marriage among the young people, especially women. Aside from this, there is a huge imbalance between the sexes, men being 30M more than the population of women. And most women focus in their careers than building families.
In 2015, the government ended its decades-long one-child-only policy after realizing that a marriageless and childless society will not sustain the People's Republic. In line with this is the government's effort to become more intentional in promoting marriage among the citizens. They launched a matchmaking train to help young men and women fall in love.
Last August 10, there were 1,000 singles that boarded the train. Ice breakers and fun activities during the trip engaged them to know each other better, with the goal of developing romantic relationships.
"These activities are more creative than matchmaking. The train is like a bridge, bringing people from different places together, to get to know each other during the journey," said Huang Song, one of the participants on the Love-Pursuit Train. "Even if you don't find the right one for you, you can still make a lot of friends on the train."
So far, the love train is working and the two-day train trip has brought together hundreds of people and some even got married.
Photo by China Daily
Source: neatorama